[nicevideo link= "http://www.youtube.com/watch?v=_J6F2mj5_J0"]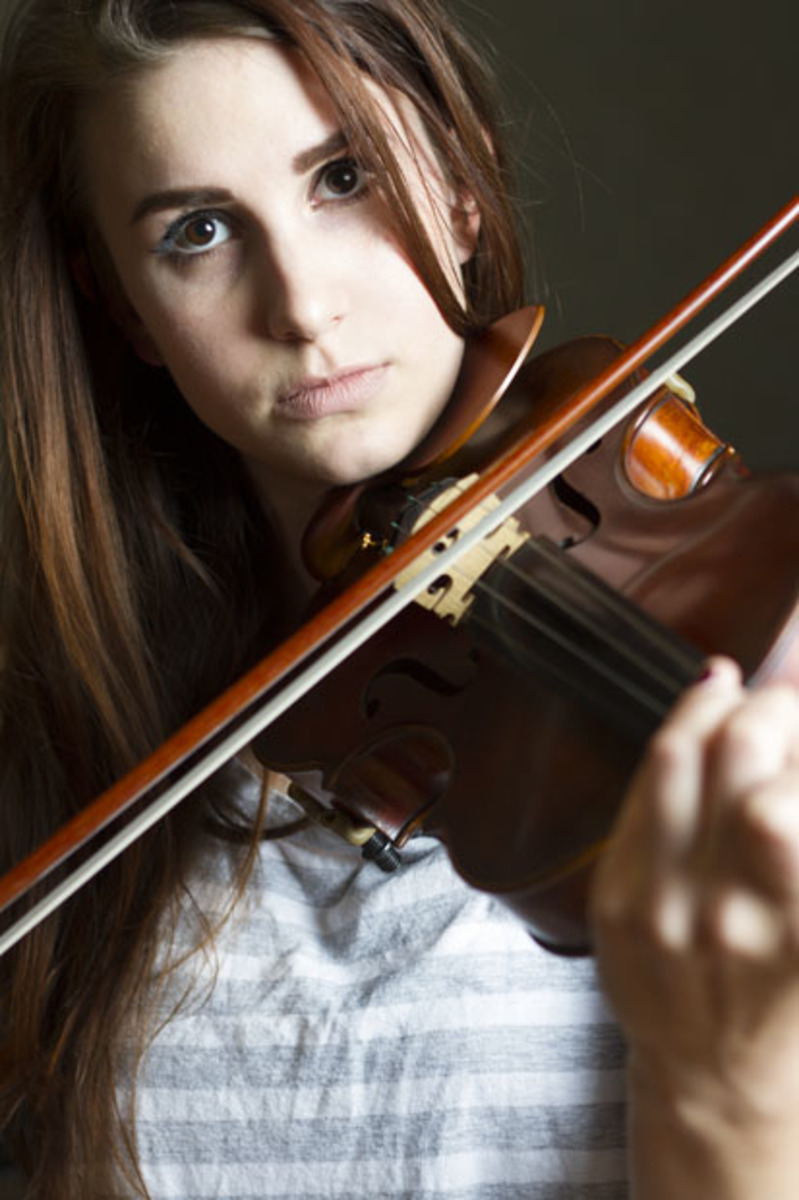 Dayna Osan, a violinist and music performance senior, has been playing the violin for almost two decades. Starting at age four, her parents strongly encouraged the violin. Though she hated playing as a kid, she has fallen in love with the instrument, realizing the violin is her calling. Completing her final semester in college, she is about to leave the grounds of academia and play with the best. She tells us of her times opening for Tokyo String Quartet and playing in multiple countries across Europe.
RR: You started in music when you were four, how did you get here, playing at a college level?
DO: I have always played violin for my whole life, and at a certain point I knew it was what I would study and go to school for and hopefully make my career. I auditioned at different universities and I didn't plan on going here but I ended up here and it has really worked out.
RR: Can you tell me about a few musicians who inspire you, not a lot of us know about violin and chamber music, maybe you can insight us a bit.
DO: I listen to a lot of classical music because it is what I study. But I think a lot of people can get stuck listening to that music when a lot of inspiration can come from other music. I try to go outside of that and find things I like with modern music. I listen to Andrew Bird a lot. He is a violinist and he whistles and plays guitar as well. Recently I have been listening to a lot of Gogol Bordello, which is like gypsy punk. They also have violin. I try to go outside the classical realm.
RR: Are you a part of some music groups?
DO: In school a lot of people are part of ensemble so I am in a piano trio, which is piano, cello, and violin. That is called a chamber group, a smaller group of musicians. So right now we are working on a Brahms (composer) piano trio, but I have been in string quartets and a piano quintets.
RR: When you were in the quintet you opened for some big names, including the Tokyo String Quartet, and I hear they are the biggest there is.
DO: The Tokyo String Quartet came through to give a master class to the students at UNF. Then they held a concert out at the beach. At the time I was in a piano quintet, that is piano with a string quartet. They chose our group to open for them and play, as everyone was coming in and being seated.  It was great because they are the best string quartet in the world. So for us to be chosen and play before them and see them perform and talk to them and share the stage with them was really cool.
RR: Are there any other large orchestras or concerts you have performed around town or around the country?
DO: I have played a few gigs recently. One I did at Florida Theater. I played in Natalie Merchant's orchestra for her concert.  A little bit north of here, I got hired to play in Johnny Mathis's orchestra. He is a really famous musician. So those are just some gigs I have done recently.
RR: I know you have also traveled abroad to play in some orchestras. Can you tell us about those experiences?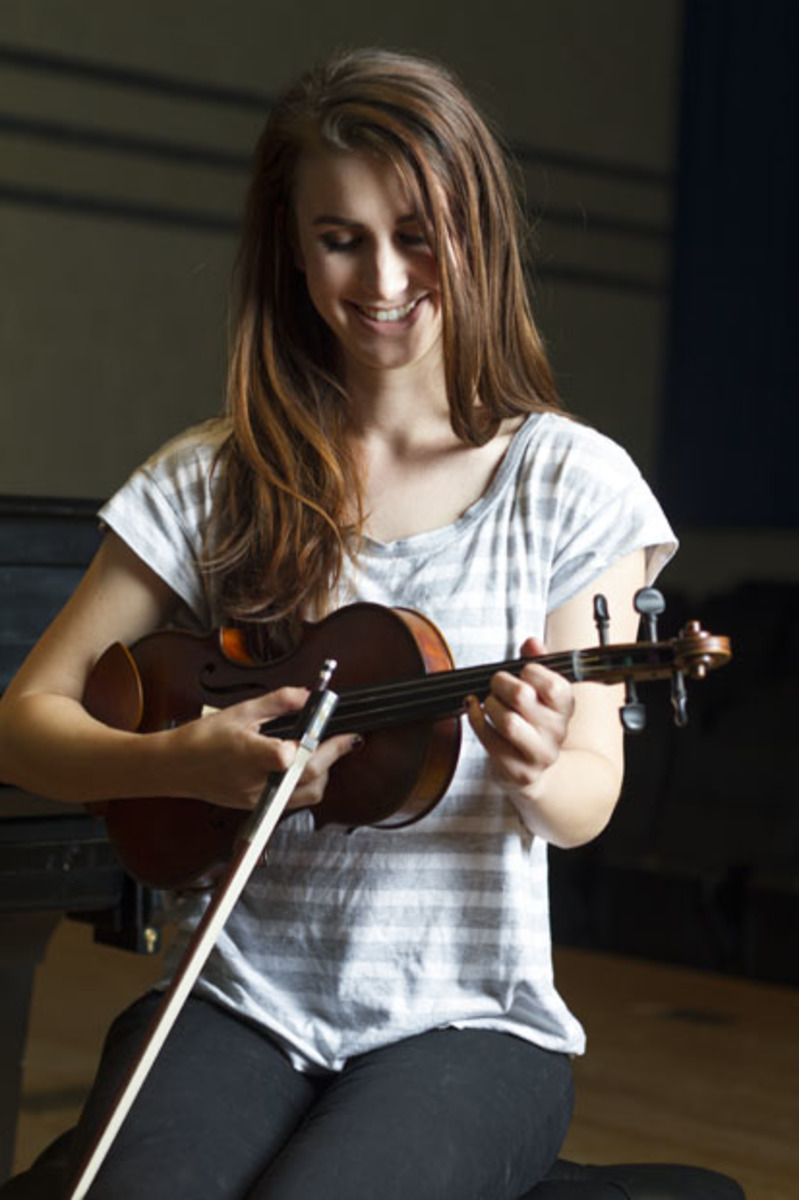 DO: Right, so two summers ago I went to Salzburg, Austria and played with an opera company so I was in the small orchestra that played for the singers. It was a really intensive program. You go for two weeks. You do a ton of rehearsals with the singers then you go right into performances. Then I did the same opera company in France this past summer. But it is a totally different experience playing that sort of music in other countries because it is really appreciated and music and opera especially is appreciated so you sort of see it differently.
RR: When you were overseas and not playing, could you tell us about that part of your life?
DO: In Salzburg I went specifically and played and was sort of gone. I had down time but was very busy.  France I went almost a month earlier and started at the top of France in Paris and worked my way down by myself and stopped in a couple towns along the way and the opera was in the very south of France so I was traveling for a while. And I met a lot of people and you really learn a lot so I wasn't playing violin a lot while I was traveling. But I think sort of that aspect of traveling and being a musician it's really important to meet people and get out and hear different music and go see concerts there. By the time I got to the opera I was very comfortable there.
RR: So you said you played at the Florida Theater, is there anywhere locally you will be playing? Where can the rest of us hear you play?
DO: I just started playing with a folk band recently so I might be playing out with them somewhere in the future. My senior recital is coming up on March 13th at 7:30 in the UNF Recital Hall (Building 45).
RR: What about the future, where do you see yourself going from here?
DO: I hate that question. I think that things will work out or something will come up for me. I just want to see where it goes.