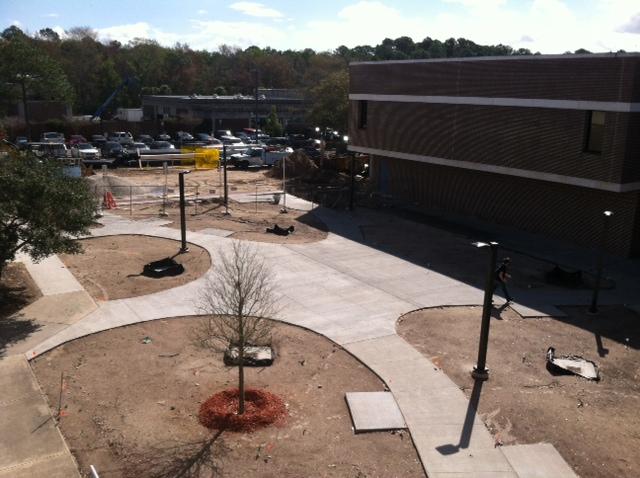 Benches and landscaping have not yet been added to the pocket park between Buildings 14 and 15.
In a previous interview, Zak Ovadia, the director of Campus Planning Design and Construction, said the park was due to be finished by Dec. 15, 2013.
John Hale, Director of Physical Facilities, said the park will be completely finished in a month*.
Hale said there are a couple "punch items" that must be completed within the next few weeks before landscaping can begin. These include drainage related issues from slopes and elevations of stormwater inlets, he said.
He said the pocket park is open and students can walk through it.
Construction costs for the park added up to $132,000, not including landscaping or labor, he said.
He said the money came from central funds controlled by administration.
* Interview conducted on 3/12/2014
Email Blake Middleton at [email protected]