UNF student injured in motorcycle crash over weekend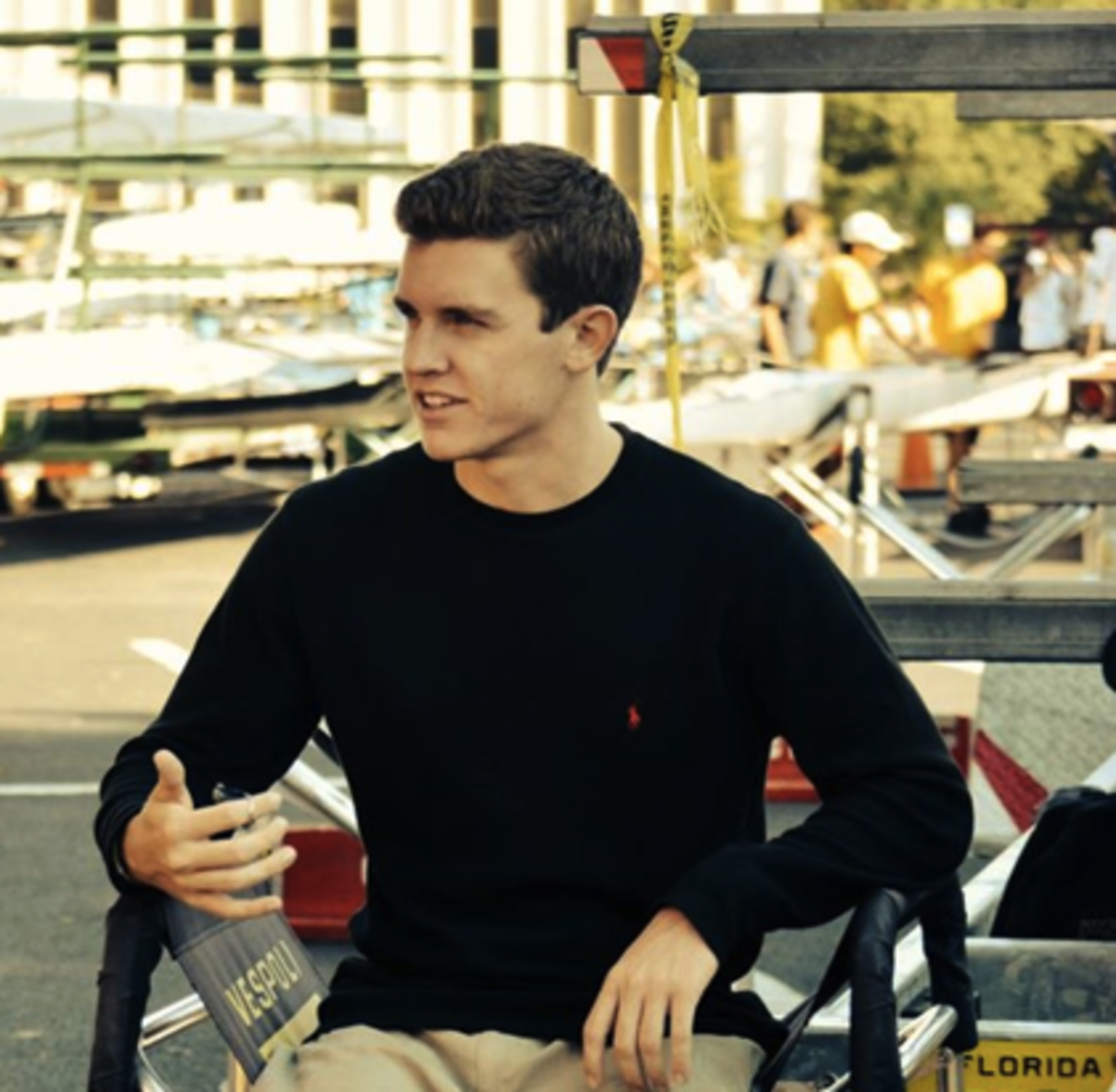 Matthew Loveland, Kappa Sigma and freshman, was in the ICU after he was in a motorcycle crash April 12, said Corey Amira, ΚΣ President. Loveland broke his leg, arm and wrist in the crash. Loveland has been moved out of ICU and the doctors said he should recover completely after physical therapy.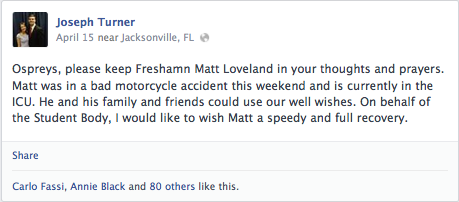 Student Body President Joe Turner posted on Facebook to wish Loveland a speedy recovery on behalf of the student body.
When the Spinnaker contacted Turner for a statement on the crash he said he had no information and not to call him on his cell-phone. Turner had previously given his number to the Spinnaker.
Email Blake Middleton at [email protected]