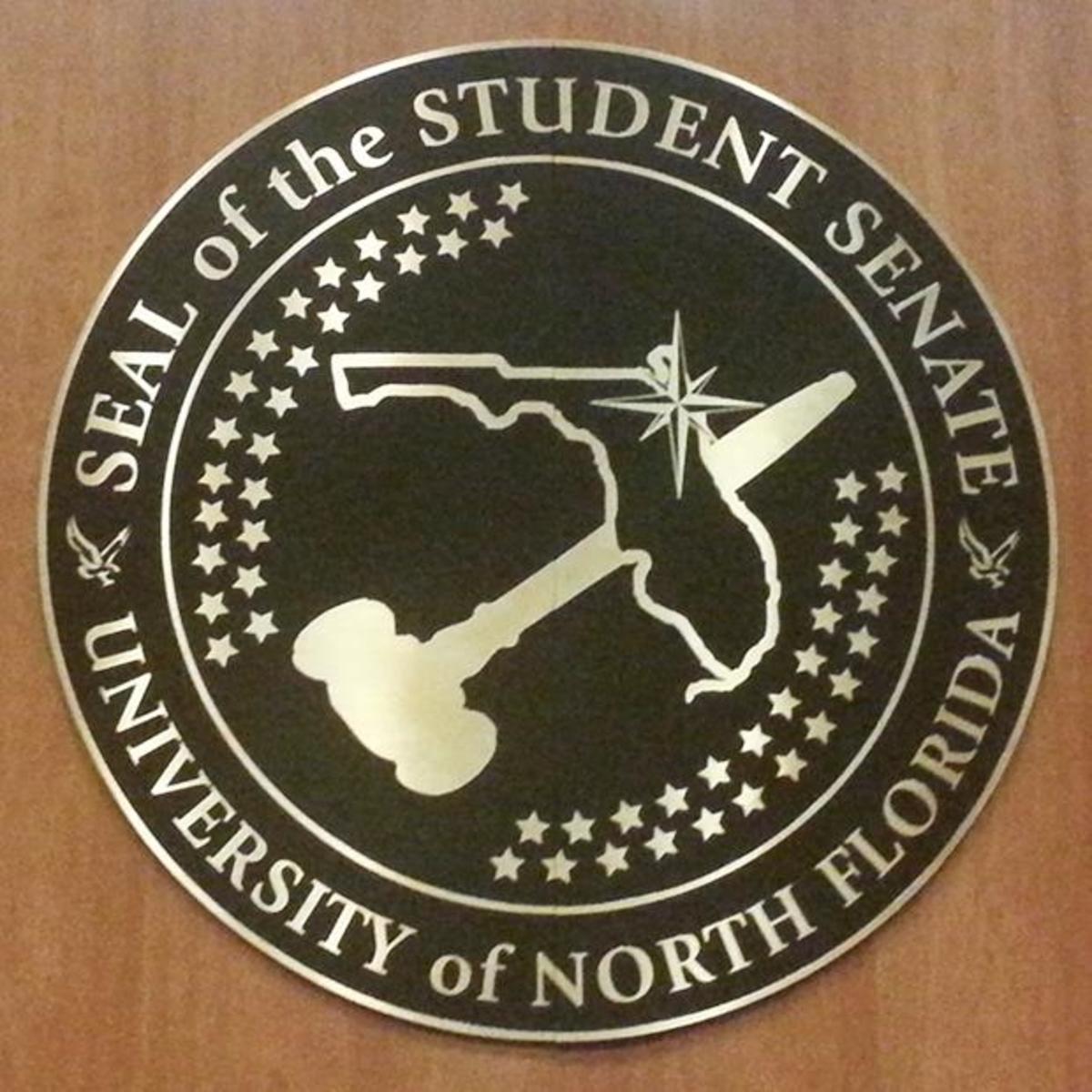 Grad student senate seats may be eliminated, Government Oversight Committee created at Senate meeting June 9
A bill passed in the Senate Chambers on Monday night that alter the current setup of Student Government. A constitutional referendum will be put to students in the fall that may have lasting changes for the Student Government at UNF.
The proposed constitutional referendum would eliminate twelve senate seats, including two graduate student seats. The senate bill passed on June 9 eliminates the Elections and Appointments Committee to create a new Government Oversight Committee. The two pieces of legislation passed the Senate unanimously with a voting quorum of 15 members.
The first meeting also featured cabinet reports from the SG executive members.
OB-14SA-2771  Restoration of Democratic Principles Act
Attorney General Matthew Harris said the bill restores a more simplistic elections and appointments process.
The bill will also dissolve the Elections and Appointments Committee, replacing it with the new Government Oversight Committee.
The GO Committee will oversee intergovernmental affairs, advise the Senate, and interview executive appointees before a Senate confirmation.
Committee membership is limited to general senate seats, but ex-officio members who are allowed to speak at meetings may be anyone from Student Government leadership.
After the meeting, SG held an additional meeting to appoint Kate Savage, psychology sophomore, as chairwoman to the GO Committee. With a re-established voting quorum, Savage won the nomination 10-3-1 against Boban Tunjic.
Savage said she wants to continue to work the the current legislative cabinet and wants to ensure SG operates cohesively.  She was the former Elections and Appointments chairwoman before the committee was dissolved.
SG has not decided who else will be on the GO Committee.
CR-14SA-2772 Change of Senate Apportionment
The constitutional referendum would shrink the number of senate seats from 52 to 40, if passed by students in the Fall.  Two graduate seats and ten college seats (two from each of the five UNF colleges) would be eliminated.
Harris said college and graduate senate seats have been vacant for several years, which is why the Chambers are nearly empty. If approved, the referendum won't go into effect for another year and that students can still run for college seats in the Fall 2014 election.
Graduate students can still run for any of the 40 general seats.
Also, Elizabeth Hunt, philosophy junior, has been appointed as a new Associate Justice.
Cabinet Reports
In his cabinet report, Director of Osprey Productions John Chwalisz said OP has several events planned for Summer B:
On Wed. June 25, Humphrey the camel will visit the campus to help Ospreys celebrate hump day from 11 a.m.- 2 p.m.  That night, the movie Animal House will be screened outside on the green.
On Thurs. June 26, there will be a laser battle, a combination of tag and paintball, on the green from from 3-7 p.m.
On Fri. June 27, the new clubhouse will have a pool party featuring a live band, food from Tijuana Flats, Italian ice and more.
In his cabinet report, Student Body President Joseph Turner said Chartwells will offer a 10% discount for veterans starting this fall.  There will be a blue "V" on a veteran's Osprey 1 card he said, which will signal who can receive the discount.
Turner also said he is working with his cabinet members and forming a committee to refurbish Carpenter Library to make room for more technology and more study space for students.
Email Brandon Thigpen at [email protected]
This article was updated June 25, 2014 at 12:30 p.m.