UNF faculty and staff face parking shortage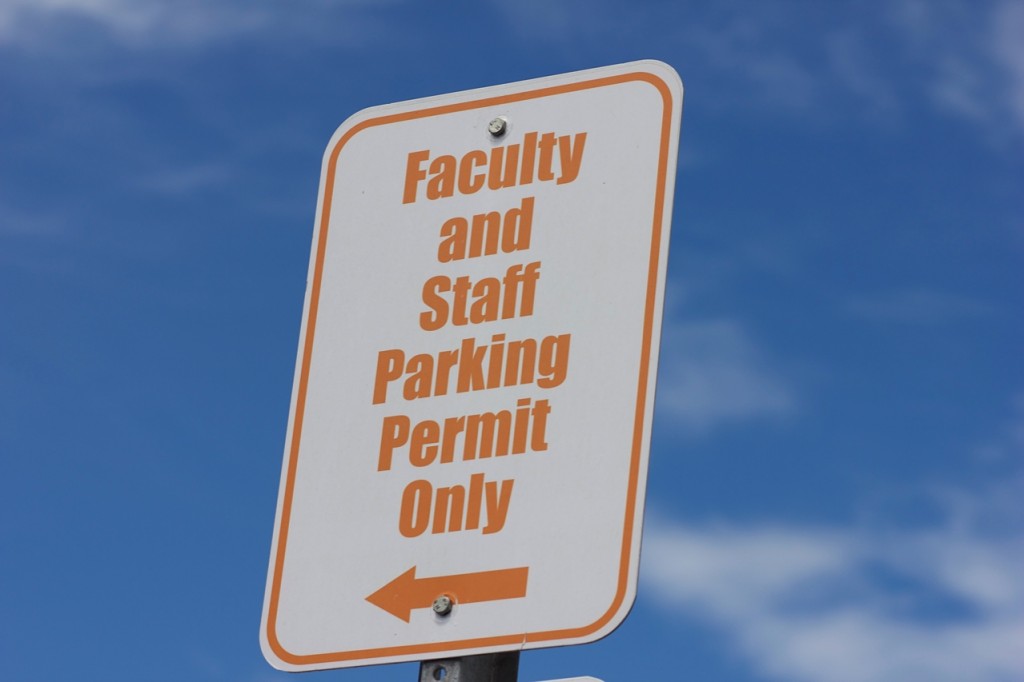 Students may have to compete with faculty and staff for good parking spots because faculty/staff permits are sold out, but still in high demand.
Eighty employees are on a waitlist to receive a faculty/staff permit.
Vince Smyth, director of Auxiliary Services, said there could be additional faculty and staff not on the waitlist who decided to settle with other permits in student lots. He explained faculty and staff can park in Blue and Gray lots with the faculty/staff permit.
Smyth said Shari Shuman, the vice president of Administration and Finance, asked for a recommendation by the end of October from the parking council on whether or not UNF should increase faculty/staff spaces.
He said if faculty/staff spaces are increased, he does not know where they will be added.
Smyth said he isn't sure if the the new parking garage is going to include additional faculty/staff parking because the intent of the new garage is to accommodate housing A students. He said he doesn't know how many spaces will be left over or if those extra spaces will be used for Gray, Blue, or faculty/staff parking.
He said one of the reasons parking has been bad this semester is because housing permits sold out, which forced students living on campus to buy Gray permits. He said students in housing have their cars on campus much more often than commuter students do.
There were 937 faculty/staff permits sold this semester and 586 available spaces.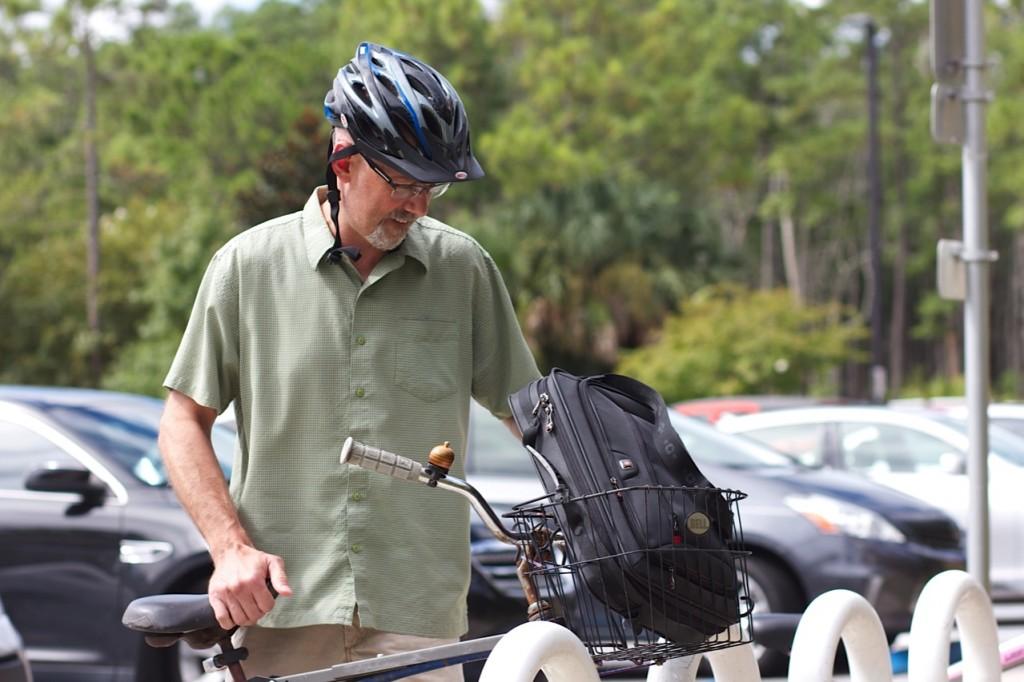 Dr. John White, associate professor in the Department of Foundations and Secondary Education*, had to ride his bike from lot 53 to his office in building 57 this morning.
"I prefer being on a bike when I have the time and leisure to do so, not when I'm trying to make it to class and it's 95 degrees outside," White said. "As students know, as well as faculty and staff, there's not enough parking."
He said the university has hired about 50 new professors and additional staff, but has done nothing to provide more parking.
"In April, the [faculty and staff] passes went on sale," he explained, "but they sold out in less than a day and a half. None of the new hires were able to purchase passes."
White said this creates a system in which new hires' first experience coming to UNF is circling the lots, trying to find places to park in order to teach the students, with whom they're competing for parking.
"There are full professors and associate professors that did not get their passes and they've actually expressed to me that if they spent more than 10 minutes or 15 minutes trying to find a place to park, they're going to give up and go home and cancel class. Ultimately, that's bad for the students."
White said he and many of the faculty need to leave campus to fulfill outside obligations, but if he leaves he has to park in lot 53 and ride his bike into campus, often making him late for class.
He said if the faculty and staff can't get to their jobs, then the students are ultimately disserviced.
"We pay to park here in order to work here. The faculty and staff permits are $250 a year, so it's not a cheap way to park."
Smyth said the parking council recommends the permit cost to Shuman, who then has to approve it and send it to the Board of Trustees for finalization.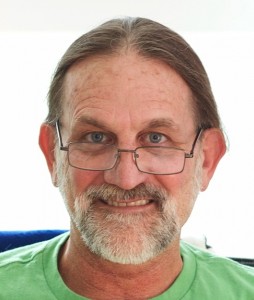 Dr. Anthony Rossi, professor in the Department of Biology*, said the fact that he has to pay to park where he works really bothers him.
"I think the system is ridiculous," Rossi said. "In rank, I've been here for 16 years and I'm a full professor, and I can't park in the faculty lot."
He said he went online to buy a parking pass three days after the announcement to renew had been issued, and they were already sold out. He said he had to sign-up for the waitlist and buy a pass for the Blue lots.
"This is the seventh university I've either been a student at or worked at," Rossi said. "This is the only university where they did not have a guaranteed faculty/staff parking lot."
"If you get here after 9 o'clock you're pretty much screwed. You're just floating around looking for a parking space."
"It's one of the few perks that you get as a faculty member here," Rossi said, "You get to park in a space without having to fight with students for parking, and I've lost that small perk."
He said it bothers him that deans can buy reserved spaces and park permanently in whatever space they want.
The Spinnaker attempted to contact George Androuin, director of Parking Services, but he wasn't available for comment because he is out of town until Sept. 16.
Email Blake Middleton at [email protected]
*09/05/14 at 12:00 p.m. – Corrected with proper department title "Department of Foundations and Secondary Education" "Department of Biology"