Professors swapped without warning

This fall some students were greeted by a professor they didn't sign up for.
Most students weren't aware of the changes because UNF does not have a policy about keeping students informed when the professor of their course has changed.
Some departments email students, but most don't.
When asked why UNF does not have a university wide policy, Jay Coleman, the interim associate provost for Academic Programs, responded, "I don't know if it's been a necessarily prevalent enough problem."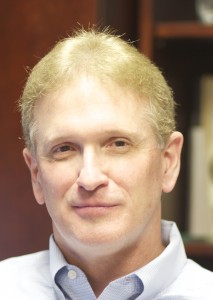 He said if it becomes a prevalent problem, then a policy could be created.
Currently, the university doesn't necessarily keep track of professor changes. Coleman said it's up to the different departments and colleges to do so.
"Whether or not the departments keep track, it probably depends on which department we're talking about," Coleman said.
Coleman said students are still getting what they paid for, even when they get a professor they didn't sign up for.
"We try to hire qualified faculty across the board, and so whatever faculty is being placed in there, is a qualified person," he explained.
Brandon Dark, a finance sophomore, had two of his chosen professors changed this semester. Dark said he wasn't informed of either switch.
Dark said he found out his online philosophy class professor had changed the night before class. He also said he did not find out about his macroeconomics professor switch until the professor introduced himself in class.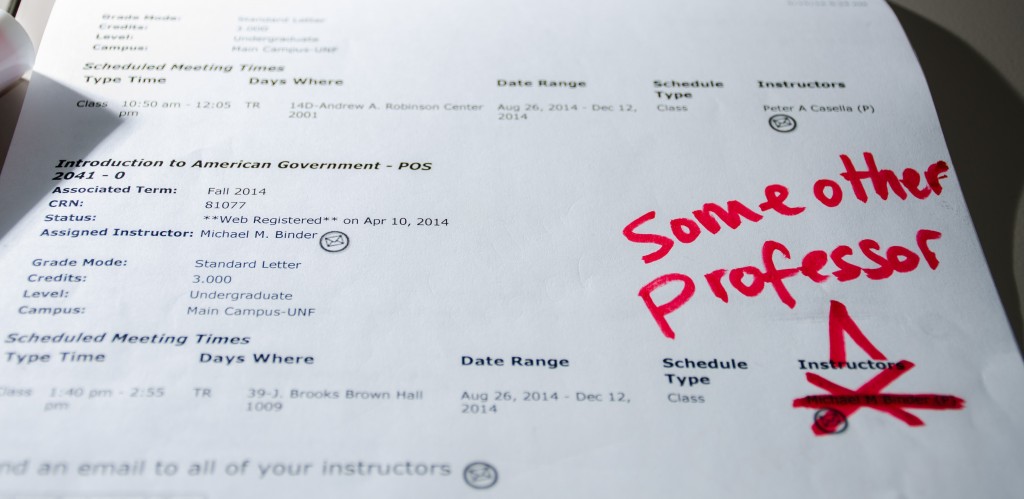 Dark said he thinks students should be informed when a course's professor is changed.
Ben Hankinson, a construction management sophomore, is in the same macroeconomics class.
"You look up the professors that you want, most of the time, so if they change the professor on you, you should definitely be notified," Hankinson said.
Dr. Christopher Johnson, associate professor and chair of the Department of Economics and Geography, said his department does not notify students of professor changes because there is no reason to.
Johnson explained how the last minute change with the macroeconomics course was made to satisfy the needs of the department.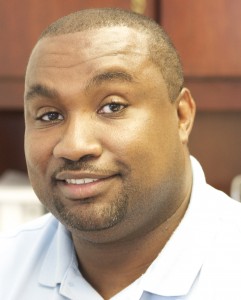 Dr. Hans-Herbert Koegler, professor and chair of the Department of Philosophy, said Professor John Nale was listed to teach four philosophy courses this semester, but accepted tenure at another university.
Gayle Stillson, office manager for the Department of Philosophy, said Nale didn't inform UNF he was leaving until Aug. 1.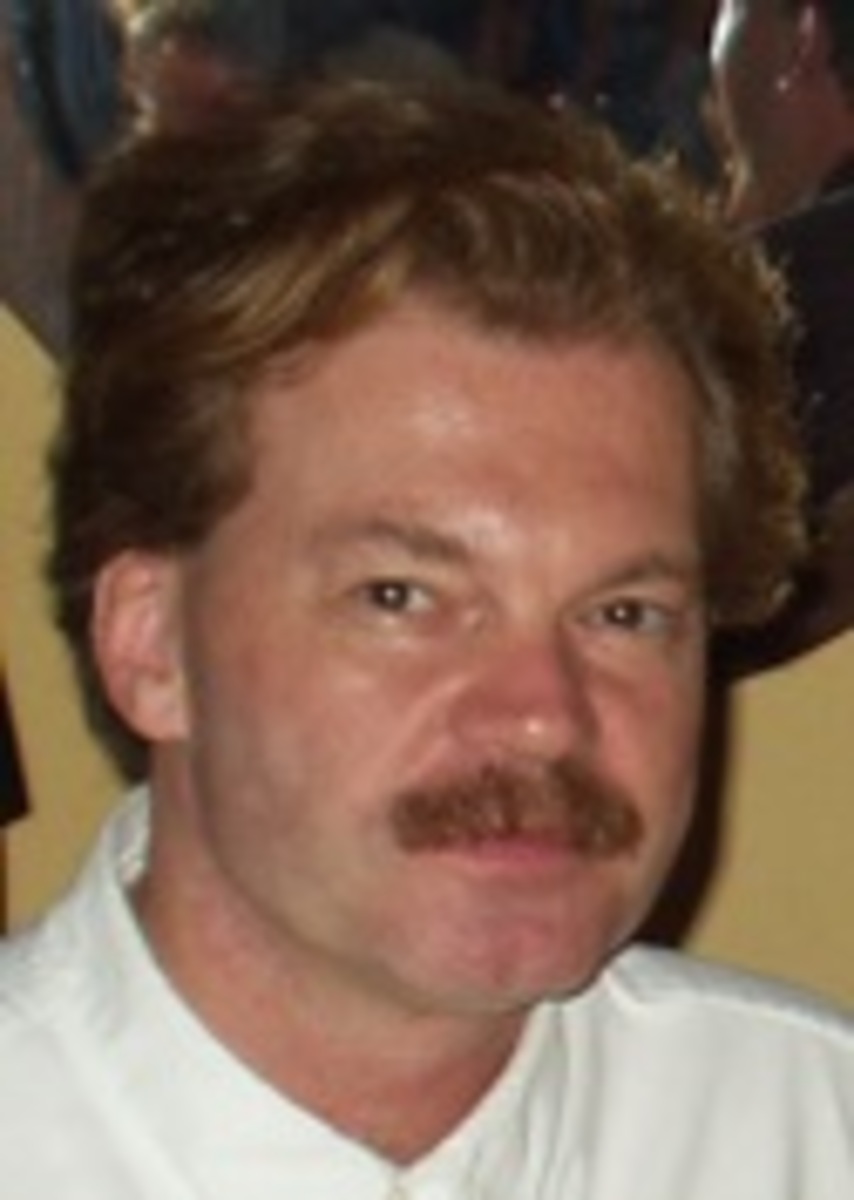 Koegler said when a replacement professor was found, the department immediately updated the philosophy department's website and Banner, the registration tool on MyWings students can use to search for courses, to reflect the changes.
He said students were not contacted directly by email, but said the department will start to email students when a professor is switched in the future.
Email Blake Middleton at [email protected]