Students dissect to understand sea turtles

Students got a chance to watch and participate in necropsies performed on three species of sea turtles Sept. 25 at UNF's necropsy lab.
Dr. Daniel Moon, chair and professor of the Department of Biology, said this is the first time they've been able to do necropsies on sea turtles.
"This is something that undergraduate students at most universities just would not get a chance to do," Moon said.
Moon said, even at other universities that have necropsy labs, only graduate students typically get to be involved in something like this.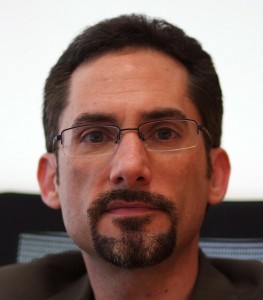 "Some of the students in there were beginning freshmen," he said. "It's great to be able to give them that kind of opportunity."

The necropsy lab opened March 2012, when the Biological Sciences building was completed to meet a need in the community, Moon said. The Florida Fish and Wildlife Conservation Commission (FWC) teamed up with UNF for the necropsies, which are autopsies performed on animals, today.

"There are very few institutions with a necropsy lab like we have," Moon said. "Before ours was built, somebody on the east coast would have to go to Wilmington, N.C. or down to Ft. Pierce, Fla. in order to utilize a facility like this."

David Jones, UNF alumnus and member of the FWC, contacted Moon about having the necropsies at UNF's lab.

Moon said, "It's great for me to be able to partner with one of the students that graduated from our department that's now working for a state agency."

He said this is hopefully the first of many of these kinds of opportunities.

Gallery photos by Camille Shaw

[doptg id="32″]

Email Blake Middleton at [email protected]