Former JSO undersheriff takes on UNFPD chief position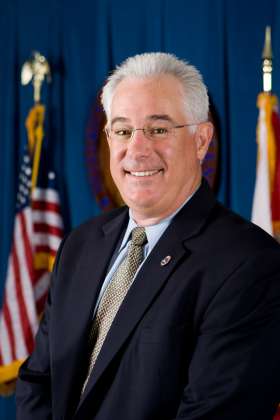 A job offer has been extended to Francis "Frank" Mackesy to become the next chief of the University of North Florida Police Department (UNFPD).
Mackesy worked with the Jacksonville Sheriff's Office (JSO) from 1979 until 2011 and held numerous positions throughout his 32-year tenure there.
In 2011, he retired from JSO as undersheriff. Since then, he has been working as director of emergency and security training at FSCJ and board treasurer at the Jacksonville Aviation Authority.
As an Osprey alumnus, Mackesy received his bachelor's degree in business administration from UNF in 1995 and his master's degree in business administration in 2000.
A search committee narrowed 104 applicants down to just eight. Those eight were submitted to Vice President for Student & International Affairs Mauricio Gonzalez.
According to the search committee chair, Associate Vice President Everett Malcolm, Gonzalez and UNF President John Delaney considered the applicants. They decided to bring Mackesy to campus for a Q&A information session with the Police Department on Oct. 6.
Despite concerns from officers about Mackesy joining, Malcolm expressed that the university was very pleased with how he handled the Q&A session and offered him the job the next morning.
Malcolm said on Oct. 7 that Mackesy is still interested in becoming the chief of UNFPD. The job offer is contingent on successful background and reference checks. If all goes as planned, the university could see a new police chief as early as Oct. 27.
Email Cody Quattlebaum at [email protected]