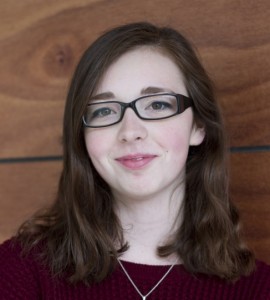 I'm not really a sports fan, but even I know the rules of baseball: three strikes and you're out! Luckily for many Student Government (SG) members, they aren't playing baseball, because this year's election was a definite swing and miss for the organization.
Let's start from the beginning.
For the first time in three consecutive semesters, there was actually an election for senators. This lack of elections was called "undemocratic" by SG President Joe Turner, and "embarrassing" by SG Elections Commissioner True Rains. Due to efforts on SG's part to make the elections process simpler, 27 candidates were able to run for 20 seats — something I was very excited to hear about and wasted no time congratulating them on.
Unfortunately, the praise was not merited.
Originally, three candidate forums were scheduled to inform students about candidates' ideas and goals. However, two of the three forums were replaced with 'candidate information sessions,' which were designed as "training," solely to inform the candidates about their campaign guidelines.
So rather than scheduling different sessions to tell the candidates about their guidelines, SG replaced the public candidate information forums. SG prioritized those guidelines over an informed student body and took away two opportunities for students to actually get to know those candidates running. According to SG Attorney General Matthew Harris, the sessions were not designed for the public. Strike one for SG.
Strike two came when only 5% of students voted in the elections. Only 838 students voted out of the 16,158 students enrolled at UNF. In Fall 2012, the last senatorial election, 3,279 students voted. Student apathy, a commonly cited excuse, cannot account for this drastic drop in voters.
Elections Commissioner Rains told Spinnaker that he expected this decrease in voters as he attempted to implement changes to the process.
"I wanted to have 850 informed voters rather than 2,000 voters who clicked because they wanted a free slice of pizza," Rains said.
"Informed," however, is up for interpretation. Students had the option to look at a Facebook album with a photo of each candidate and a short bit of information on them. SG has a tendency to rely on social media to inform students, but with only 2,715 likes on their Facebook page, 577 followers on Instagram and 1,681 followers on Twitter, the numbers don't add up. It's hard to inform over 16,000 students via social media when their highest number of followers is only about 2,700 people.
Therefore, while Rains may have expected this decrease in voters, that doesn't excuse it. He chose to largely rely on social media and emails from SG President Turner to get the word out about elections. According to Dr. Michael Binder, assistant professor of political science, that may not have been the best way to advertise.
The intense focus on social media, coupled with the dismal voting turnout, gives SG its second strike in this year's election epic.
And finally, the third strike deals with the six judicial complaints filed against candidates after the elections by Rains. The complaints concerned late or missing financial statements that cataloged what each student spent on their campaign.
Harris dismissed five of the six complaints after three of the financial statements were "found." Two statements were not found, but the charges were dismissed as the candidates were not elected. Only one charge was found to have merit.
All six of the complaints were filed against candidates who were independents, and therefore not associated with the Red Party. Red Party candidates are able to rely on a statement submitted by the party, while independent candidates must submit the statements individually.
While it may not be something specifically intended, the fact remains that certain hurdles are in place for independent candidates that are not in place for candidates associated with the Red Party. In an election that has been largely simplified to encourage candidates to run, those simplifications seem to neglect independent candidates, putting them at a disadvantage.
As a governing body, SG should strive for diverse representatives, meaning the process should be equally simple for all candidates. Whether SG meant for it to happen or not, independent candidates ended up with the short end of the stick this election.
The fact that SG lost and found 3 financial documents from independent candidates and have, perhaps unintentionally, left in place hurdles for those candidates, gives them their third strike.
Strike one: the cancelling of the candidate forums. Strike two: the dismal voter turnout they could have prevented. Strike three: the poor treatment of independent candidates.
In baseball, three strikes mean you're out. However, if you follow politics, three strikes mean nothing as politicians continue to do the same thing they were doing.
It is up to you to decide if poorly executed elections should be celebrated or if we should strive for better results while holding our student representatives accountable.
Email Cassidy Alexander at [email protected]