The "Beyond the Degree" exhibit features work by UNF alumni and coincides with the 10th anniversary of the UNF Art and Design program's establishment.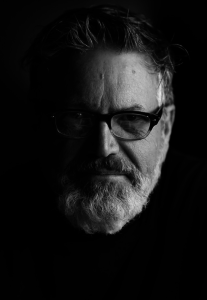 Gallery director Jim Draper and his students in his curatorial practices class put together an exhibit with the purpose of displaying works by artists who graduated from the UNF Art and Design program. Draper said the purpose of the exhibit is to answer questions that current art and design students may have about post-graduate plans, because these students may wonder, "What do I do next?".
"They're at the exit point, so they're going to be looking to get out of here. There are a lot of questions that come in your mind about what happens next," Draper said. "The purpose of the show then becomes about them and their future."
The featured work by the alumni artists showcase the potential for art and design students to continue their passion beyond school. The "Beyond the Degree" exhibit includes pieces in all seven disciplines in the arts that UNF provides, which are art history, painting/drawing, printmaking, ceramics, sculpture, photography and graphic design & digital media.
Draper said the exhibit is more about the students curating the individual rather than the art object. As a fine art graduate himself, Draper said there isn't a clear path to getting a job. However, he mentions that there are more opportunities for artists to be successful in an image-driven world and a lot of those opportunities involve freelance and electronic media.
"Over the last couple hundred years the artist has become more integral. Everything that you see on a screen, everything that you see on television, everything you see in print, everything has been touched by a creative," Draper said. "As artists, we learn how to take nothing and make something out of it."
The "Beyond the Degree" exhibit is available for public viewing until Dec. 12 at the Gallery of Art in Bldg. 2.
Gallery photos by Andrés Perales
[doptg id="89″]
—
For more information or news tips, contact [email protected]; if you see an error in this story or have any compliments or concerns, contact [email protected].