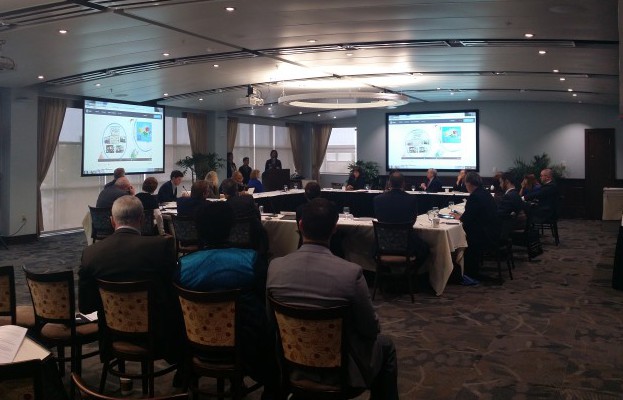 UNF's Board of Trustees (BOT) met Jan. 20 to highlight the board's financial decisions, including the discussion of the state policy on performance-based funding and its relation to UNF.
The BOT reviewed metric data about student graduation and retention rates to compare UNF's statistics with Florida's performance-based funding protocols. Each state-funded university is graded on a point system where the school is given a point value for yearly graduation rates and the percent change of graduation rates between each year.
If the graduation numbers remain similar over years, no points are assessed. But that gives room for a university to loosely manipulate their graduation rates and improve future graduation rates. Lower enrollment at UNF in recent years made it more difficult for incoming freshmen to be accepted to the school, resulting in a freshman class with a higher concentration of successful students.
This empirical discussion on student success and its relationship with the state funding policy hit a snag of logic when Dr. William Klostermeyer, board member and professor of computing, interjected his thoughts.
"Can I ask a silly question? Because I think this is a silly subject," Klostermeyer said. "Suppose we go from 55 percent to 40 percent. We're not going to lose anything. So you're almost at an incentive to say, 'Let's fail all of the kids for one year so they don't graduate,' so the next year we can artificially raise [the graduation rate] up again. And that's how stupid this is."
Klostermeyer's concerns on the state's metric funding process were reflected by Dr. Tom Serwatka, vice president Chief of Staff, who explained Florida A&M is virtually guaranteed to gain points for next year's assessment because the university's graduation rate was so low previously.
The BOT is still focused on improving these articulated metric statistics to potentially yield more state money. Board member M. Lynn Pappas said this metric method is not representative of what UNF, and the BOT, should promote.
"It is an attempt to prioritize certain objectives," Pappas said. "And we should absolutely resist, look at every core of our being, that this represents a grading, or metric, or measurement of institutional integrity because it's not. And yet that's the danger of this kind of process."
Pappas said these metric statistics are going to stagnate eventually and just provide empty data.
"Let's not let this [system] define us as an institution publicly, privately or any other way," Pappas said. "I think we have to pay attention to it, and I think we have to be respectful of the board's objectives in doing it and vocalizing it that way. But I think we need to stand very strong about what we are and why we do what we do."
Regardless of any BOT member's opinion on the importance of metric data, the state will continue to fund universities based on graduation success.
The BOT also discussed the Activity and Service fee allocation, especially relating to the Athletics fee and counseling fee.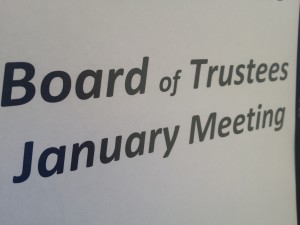 The Counseling Center was denied an increase in their budget last semester in favor of Athletics fees. The Student Fee Assessment Committee (SFAC) noted a decrease in visits to the Counseling Center and determined the center did not need more funding.
However, Shari Shuman, vice president of administration and finance, said the Counseling Center has not seen a decrease in visits, even though enrollment is still low.
Athletics fees will hit $19.12 during 2015-2016, a 29 cent increase from the previous year. UNF has one of the highest Athletics fees among Florida universities and the BOT took notice.
It was determined by BOT consensus that since UNF has a low enrollment rate and the university has hit its matriculation cap, the BOT should begin to refocus how the Activity and Service fees should be allocated in the future. SG President Joseph Turner said he agrees that the fee allocation is an issue and his cabinet will look into it.
Dr. Juan Aceros, assistant professor of electrical engineering, and Dr. Mary Lundy, assistant professor of clinical and applied movement science, presented results and work completed by students during Fall 2014 in a community-based research program.
The program, called the UNF Adaptive Toy Project, was a collaborative effort between engineering students and students in the physical therapy program. The students worked together to design and retrofit adaptive toys for physically disabled children to safely play with.
Teams of students fabricated safety modifications onto ride-on toy cars to assist children who are affected by things like spinal muscular atrophy. Drs. Aceros and Lundy hope to increase the number of children included in the program, which would increase the funding needed to build the program.
Katherine Bryan and Kelsey LopezdeVictoria of Healthy Ospreys updated the BOT with their 2014 initiatives to promote health awareness within the UNF student body.
Healthy Ospreys administered a survey to 1,600 respondents during Fall 2014 and determined that the top three health concerns to UNF students are nutrition, obesity and mental health, respectively.
Healthy Ospreys plan to re-administer the survey in Fall 2015 as well.
The BOT's next meeting will be held March 17.
—
For more information or news tips, contact Christian Ayers at [email protected]; if you see an error in this story or have any compliments or concerns, contact [email protected].