Coast Guard suspends search for missing UNF student
Updated 1/27/15 at 5:50 p.m. — The US Coast Guard has called off the search for Garth Sangree. According to the Coast Guard, unless new evidence presents itself all search efforts are suspended. They called off the search due to a number of factors including water temperature and wind.
---
Garth Sangree, a 22-year-old Jacksonville resident and UNF mechanical engineering senior, has gone missing according to the Jacksonville Beach Police Department (JBPD).
Sangree is a student currently enrolled at UNF and has worked as a Resident Assistant in the past.* Melissa Kochan, sports management sophomore and Osprey Fountains resident, recognized Sangree as a front-desk staff member at the Fountains.
Mark Smith, a pastor at Sangree's church, Chet's Creek Church, filed the original missing persons report to JBPD after Sangree didn't show up to church as he was supposed to play the drums. When he realized he had planned a kayaking trip the previous day, Smith "pieced things together" and alerted the police.
According to a press release from the US Coast Guard, the Coast Guard, JBPD and several other local agencies are searching for him along the coast.
The US Coast Guard said he was reported to be on a lime green and white kayak. Sangree is described as a white 6-foot-2 male weighing 160 lbs.
Police told US Coast Guard about the situation at 2:40 p.m. on Sunday, Jan. 25. Sangree was last seen on Friday, Jan. 23.
A crew from US Coast Guard Station Mayport began searching at 4 p.m. in the vicinity of the Jacksonville Beach Pier. A US Coast Guard airplane from Clearwater and a helicopter from Savannah are also searching for Sangree. The search will continue at least throughout the night.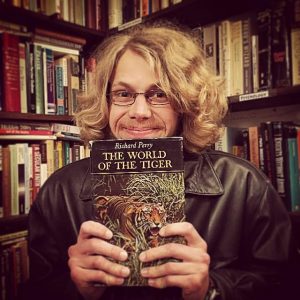 According to US Coast Guard Petty Officer 2nd Class Anthony Soto, the search area was expanded Sunday night to cover 10 miles north and 30 miles south of the St. John's River.
Smith, who has known Sangree since August 2011, spoke about Sangree's qualities as a student and church member.
"He's an amazing guy; he's very friendly, loving. Everybody likes Garth. He makes friends easily. He was very involved in a lot of different activities at UNF and at our church. He was very committed to things he was involved in," said Smith. "This morning when he was supposed to play drums, that was very unusual for him to not show up."
Smith also spoke about Sangree's athleticism, saying that he is an avid outdoorsman.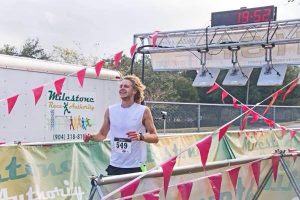 "He's hiked portions of the Appalachian Trail, he's done the Spartan races, he runs a lot of 5k's," Smith said. "He's done kayaking in the ocean before, so this is not something that was new for him. It was not unusual at all for him to say, 'I'm going kayaking tomorrow.'"
The Coast Guard is requesting anyone with any information about Sangree's whereabouts to contact the Sector Jacksonville command center at 904-564-7500, and select option zero.
1/26/2015 at 9:20 a.m.- Updated with current UNF enrollment.
1/26/2015 at 10:13 a.m.- Updated with video.
*1/27/2015 at 5:50 p.m – Updated with information.
---
For more information or news tips, contact [email protected]; if you see an error in this story or have any compliments or concerns, contact [email protected].