Parking progress: recent renovations and future plans
UPDATE-2/17/15 at 4:04 p.m.
Student Government (SG) announced on Feb. 16 via Twitter that the third floor of the garage is being converted from Housing A spots to Blue permit parking spots.
The 3rd floor of the new parking garage, Garage 44A, located behind the Fine Arts Garage, is now open for Blue parking permit holders.

— UNF SG (@UNFSG) February 16, 2015
***
While students were home for the holidays, UNF added a new parking garage and cleaned up Garage 38, located next to the Student Union.
Construction of the new $8 million garage started during Summer 2014 and officially opened Jan. 5. This garage was built next to the Osprey Clubhouse, which is near the Osprey Village. Three floors of the garage were reserved for Housing A while the fourth was for students with Blue parking permits. $38,000 was also spent on pressure washing and re-striping Garage 38.
The money for Garage 38 came from the surplus revenue generated from parking permits and tickets. Parking Services also set aside a portion of their budget this year for the upkeep.
"What happens every year is that a certain amount of surplus goes into a fund balance and that's the money we use. Garage 38 in particular though was something that we had already foreseen as something we needed and we budgeted for it last year," George Androuin, director of Business and Parking Services, said.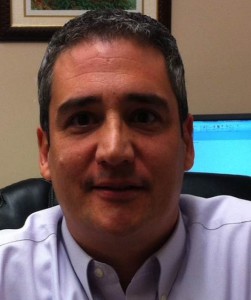 Every three to five years, Parking Services evaluates every lot on campus and decides whether or not it should be updated. It's been five years since Garage 38 has been touched.
The lack of housing parking was the number one complaint Parking Services received from parents and students, which is why the new garage was built.
"We're doing the best we can to provide the most parking for students, faculty, staff and guests," Androuin said.
However, only the first floor of the garage is being used, while the two other floors for those with Housing A permits remain relatively empty. According to students that live in the Village, they only park in the garage when they can't find a spot anywhere else.
Student Government announced on Feb. 16 that the third floor of the garage is being converted from Housing A spots to Blue parking spots.
Students that live in the Village have mixed opinions about this change.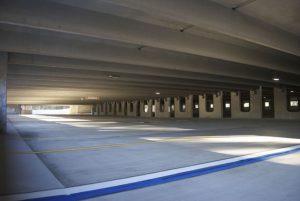 "We've already had to deal with a lot of parking issues this semester. If we lose another floor the parking issues are just going to start up again," Chelsea Fisher, senior English major, said.
"I've only ever parked on the first floor and on the second floor twice, so I don't think it'd really bother anyone," Steven Dack, sophomore business administration major, said.
Parking Services has plans to make a few changes over summer to other lots as well.
Right now they have plans to resurface Lot 10, located near the Landing and the Hall. They also plan on adding a sidewalk from the shuttle stop to the entrance of the lot. The light fixtures will be upgraded to LED, which according to Androuin, will likely reduce electrical costs.
As for Lot 65, located in The Flats, there are plans to repair and repaint the lot and install new signage and wheel stops. The light fixtures in this lot will also be upgraded to LED.
An additional shuttle stop is also being considered for The Flats, as well as a crosswalk between The Flats and Hicks Hall.
Parking Services is thinking about moving the shuttle stop in front of Hicks Hall to Kernan Blvd.
"This will eliminate the need for the shuttles to travel within Lot 53, while still providing a stop along Kernan for passengers to access Lot 53 and Hicks Hall," Androuin said.
There is not a specific time frame for these changes, but hopefully these changes will improve parking on campus.
—
For more information or news tips, contact reporter7@unfspinnaker.com; if you see an error in this story or have any compliments or concerns, contact enterprise@unfspinnaker.com.