North Florida's newest Osprey athletes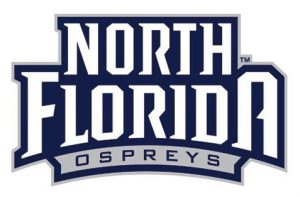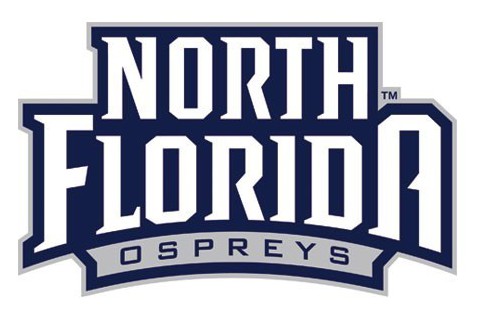 Swimming
The UNF Swimming team landed four recruits in the early signing period. The signees are Brynn Acker, Emily Draskovich, Lauren Kelso and Kaleigh Newcomb.
Acker comes from West Albermarle High School in Charlottesville, Virginia. She swims the butterfly, and was ranked 127th in her state.
"Brynn is a flyer who can also do multiple events in the dual meets," UNF's Head Swim Coach Ian Coffey said. "She comes from a good program out of Virginia and she will be a great addition to the UNF Swimming Program."
Draskovich is from Longwood, Fla. She attended Lyman High School and was ranked 80th in her state. Draskovich swims the butterfly and individual medley. Coffey was impressed by her hard-working attitude.
"Emily brings a great work ethic and a personality to the program," Coffey said. "She will be counted on in the Butterfly, I.M. and relays. I am very happy to have Emily as an Osprey."
Kelso is a predominant breaststroke swimmer from Orlando, Fla. She attended Lake Highland High School where she was ranked 104th in the state.
"Lauren brings more depth to our breaststroke and butterfly groups," Coffey said. "She has a great attitude and is a hard worker."
Newcomb graduated from Miami Palmetto Senior High School and was the 108th ranked swimmer in Florida. Newcomb is a 100 and 200 metre backstroke swimmer. Coffey was impressed by her worth ethic and the fact that she comes from a strong south Florida program.
Softball
Six athletes signed with the Osprey softball team. The recruits are Brooke Barlow, Jenna Brownell, Dominica Cocuzza, Tonee Fabrizi, Navia Penrod and Soclaina Van Gurp.
Barlow attended Bartram Trail High School, which is right down the road from the University of North Florida. She was a three-time All-District first team selection and a two-time All-Region selection.
"Brooke is a fantastic outfielder," UNF's Head Softball Coach Marcie Hickey said. "She hits for power from the left side and is very consistent at the plate, rarely striking out. She is a competitive player with great instincts."
Brownell is a Florida native from Tampa. She went to Chamberlain High School where she played SS/3B and won three district championships, two regional championships and the 2012 state championship.
"Jenna is an impressive all-around player," Hickey said. "She moves very well at shortstop and has the ability to play a corner as well. She hits for power and is a very consistent hitter."
Cocuzza is an OF from Palm Beach Gardens High School. Cocuzza, or "Minnie" as she's nicknamed, is a two-time district champion and a 2013 regional champion.
"Minnie is one of the best defensive outfielders that I have seen," Hickey said. "She has great speed and a cannon for an arm. She is an aggressive player and isn't afraid to dive toward a fence to make a catch."
Fabrizi is a SS from Bartow, Fla. She attended Bartow Senior High School where she won three district championships and was selected to the All-County team three times. Hickey said that UNF has shown interest in Fabrizi for some time now.
"Tonee is a great athlete," Hickey said. "She got on our radar as a ninth grader and has impressed us ever since. She is a great shortstop and will add power to the middle of our lineup."
Penrod, a third baseman from Lely High School in Naples, Fla., was named the 2014 District 5A Class Player of the Year. In her most recent season, she batted .533.
"Navia has speed on the bases and hits for power at the plate," Hickey said. "She is a versatile athlete who has the ability to play multiple positions. The competition that she will create at positions will make us a better team."
Van Gurp is a SS from Willemstad, Curacao. She previously attended Palm Beach State College. In 2014, Van Gurp had a .460 batting average and a .894 slugging percentage. Hickey believes that the success Van Gurp has had as a junior college player will help her ascend into a leader for the Ospreys.
"Suka is a phenomenal athlete," Hickey said. "She plays shortstop, but could easily play anywhere on the field. She has a powerful bat and speed on the bases."
Men's Golf
The Men's Golf team added five new players during the early signing period. The players are Jack Comstock, Philip Knowles, Travis Trace, Jacob Kline and Andrew Alligood.
Comstock is the 33rd ranked golfer in the state of Florida. He went to Bolles High School in Jacksonville. Comstock led Bolles to the 2011-2012 State Championship.
"Jack Comstock is a very competitive person and winning is the only option in his mind," Head Coach Scott Schroeder said. "Extremely hard worker with a bunch of experience from traveling to many of the elite events in Junior Golf."
Knowles is from Bradenton, Fla. He was ranked 63rd in the state and finished third at the Florida High School Athletic Association Class 1A Boys Individual Golf Tournament, while earning regional and district championships. Schroeder has taken note of Knowles' accomplishments in amateur events over the past few of years.
"He will not be scared of playing against college players because he has been doing it during each of the last three summer tournament seasons," Schroeder said. "This will help him in the transition from junior golf to college golf."
Trace was the 2014 Jacksonville City Amateur champion. He ranked 67th in the state, and finished eighth at the FHSAA class 3A state championship.
"Travis Trace was the first of this class to commit, and it took us watching him play like nine holes to see the potential he had in his game," Schroeder said. "He played very well last summer in some amateur events which should give him confidence coming into next fall."
Kline, the FSGA Junior Player of the Year in 2013, is from St. Augustine, Fla. He was ranked 69th in the state. He collected top five finishes at multiple events including a fifth-place finish at the FHSAA Class 2A state championship. Schroeder was impressed by the fact that Kline has played in events with many players currently on UNF's roster and beaten them.
"He has all the physical tools to contribute immediately, if he learns to get stronger and more consistent mentally," Schroeder said. "Jacob should really benefit from being around a bunch of good players every day."
Alligood is yet another Florida native from St. Johns. He was ranked 73rd in the state and has claimed over 18 top-10 finishes in the past three years. Alligood reached the semifinals of the Jacksonville Amateur Match Play Championships in 2013.
"Andrew Alligood has been really improving at a fast rate. It will be fun to see how quickly he continues to improve at the college level," Schroeder said. "He is hungry to prove that he can beat anyone."
Baseball
The baseball team picked up 13 new Ospreys during the early signing period. All of them are Florida natives.
The recruits are as follows:
–    Chris Berry, UTL from Seminole, Fla.
–    Dalton Board, OF from Jacksonville, Fla.
–    Austin Drury, LHP from Land O'Lakes, Fla.
–    Mike Freeman, RHP from New Port Richey, Fla.
–    Chris Matthias, OF from Merritt Island, Fla.
–    Trace Norkus, RHP from Hilsboro Beach, Fla.
–    Jarret O'Leary, C from Port St. Lucie, Fla.
–    Hunter Whitman, LHP from Palm Beach Gardens, Fla.
–    Justus Labigang, RHP from Fort Pierce, Fla.
–    Anthony Delany, RHP from Wellington, Fla.
–    Kyle Kalbaugh, LHP from Reddick, Fla.
–    Christian Diaz, OF from Tampa, Fla.
–    Austin Howze, RHP from Port St. Joe, Fla.
"We are very proud of our 2015 early signing class," Head coach Smoke Laval said. "There is a good mix of young high school talent and junior college veterans that all have the ability to step in and play a role. This group is special in terms of their investment to the UNF baseball program. All of the guys have a genuine interest in making the program better both on and off the field."
Women's Soccer
The Women's Soccer team added seven new players on national signing day. The players are Christina Cesta, Krista Colubiale, Haley Koncir, Alanah Lebl, Brooke Linen, Mackenzie Meisler and Bailey Stites.
Cesta is a defensive midfielder from Clearwater, Fla. She attended Palm Harbor University High School where she won the district and regional championships in 2013. The Ospreys' Head Coach Robin Confer first noticed Cesta at the ID camp last summer.
"What I love about Christina is her fearlessness," Confer said. "Her ability to cover ground and work rate in the midfield is also very good."
Colubiale is a forward from Port Orange, Fla. She attended Spruce Creek High School and was the team captain. Colubaile was an All-Conference selection in 2012. Her club team, the Port Orange Hurricanes, were the 2015 Disney Showcase National Champions.
"We were very excited to get Krista's commitment," Confer said. "Krista brings another level of pace and athleticism to this team. She has great size and strength and is very good going one-on-one and getting behind defenses. She will keep opposing defenders on their heels."
Koncir, a midfielder from West Palm Beach, Fla. was a two-time district champion and two-time leading goal scorer at The King's Academy. She was UNF's first commitment for the 2015 class.
"She keeps the game simple and was the type of player I was looking for in the midfield," Confer said. "She connects passes very well and she is also very tenacious defensively."
Lebl is a defensive midfielder from Oviedo, Fla. She was a three-time district champion, a one-time regional champion and a one-time runner-up in the state finals playing for Hagerty High School.
"Alanha is another player with a tremendous work rate," Confer said. "I love the passion and energy she brings to games."
Linen, also from Oviedo, Fla. won the state championship with Oviedo High School in 2013. She also won the State Cup in 2014 with her club team the Kraze Krush. Linen's skills in terms of using her head made her stand out to Confer.
"It is a rare quality to find, but extremely important to have," Confer said. "She has been playing at a very high level the past couple months and she organizes her defense very well and is very good on the tackle."
Meisler went to Bishop Kenny High School in Jacksonville, Fla. where she scored 75 career goals and racked up 21 career assists. Confer first noticed Meisler at an ID camp in Georgia last January.
"She immediately stood out to me because of her work rate, pace and then her effectiveness in the game," Confer said. "She is probably one of the most versatile players in this class with the ability to play as an outside back/center back in the midfield or up front."
Stites is from Valrico, Fla. She was an All-County selection during her time playing soccer at Bloomingdale High School. Stites came to UNF's ID camp last year, which is where she was first noticed by Confer. Her improvement over the course of the year has been something to take note of.
"She is very technical and quick on the ball and her work rate is very good," Confer said. "She is also very versatile and can play in the midfield or in the back."
—
For more information or news tips, contact [email protected]; if you see an error in this story or have any compliments or concerns, contact [email protected].