Student housing rent increases, 17 music course fees proposed to AOC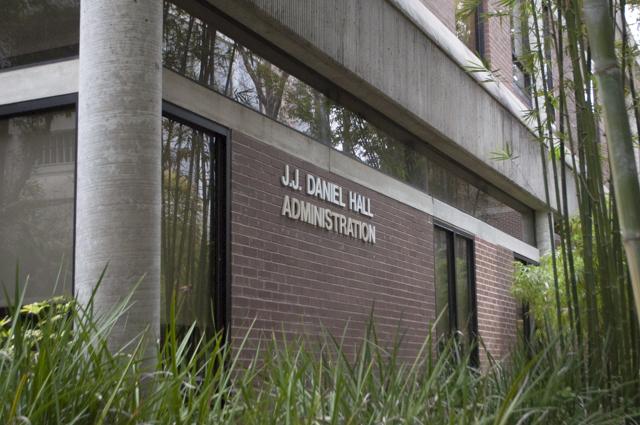 The Auxiliary Oversight Committee (AOC) heard several proposals during its meeting on Feb. 11. Increased campus housing rates and a cancelled extra lab fee were among the four presented budget topics proposed at the meeting.
CCEC
UNF's College of Computing and Engineering & Construction (CCEC) Budget Coordinator Carrol Reilly submitted a request to discontinue a lab fee for the Communication Systems 3 engineering course, EEL4514.
The $75-$100 lab fee was applied to the separate EEL4514L lab by the AOC, but the CCEC did not cancel the original lab fee for EEL4514. Students enrolled in both the lecture and lab courses paid an additional fee, but Reilly said the issue was resolved and students were given refunds.
Making Music
UNF's Department of Music requested 17 new course fees for Music Ensemble Scores. Eleven of the proposed course fees, at $35 each, would go to courses in the Master in Music degree program, with the other six fees, at $30, applying to the Bachelor in Music Performance: Music Technology and Performance program.
The university inaugurated both of the aforementioned music programs this past Fall term. Joseph Martin, music business manager in the Department of Music, said that new instruments, music production equipment, uniforms, equipment maintenance and other production expenses concerning the new programs validated the additional fees.
Raising rent
Housing and Residence Life Director Robert Boyle suggested increases in rental rates for Main Campus housing in 2015-2016 based on historical averages, inflation, operating expenses and maintenance. Boyle prompted an average increase of 4.68 percent for Fall/Spring rental agreements for campus housing and an increase of 4.60 percent for Summer contracts.
According to Housing and Residence Life's rental rates history, most students will have to pay between $100 and $150 more for rent to live on campus. Private single-occupants in Osprey Landing and the Osprey Crossings will experience the largest increases in rental rates at $325 and $300, respectively.
The newly purchased The Flats at UNF is not affected by the rate increases.
ITS request
Informational Technology Services (ITS) Director Jeff Durfee requested $20,000 in additional spending authority from the Technical Security Services fund balance. The funds would cover purchasing and installing security cameras for UNF's new Physical Facilities warehouse.
—
For more information or news tips, contact Christian Ayers at [email protected]; if you see an error in this story or have any compliments or concerns, contact [email protected].