Being Rickey Calloway: Groove master and UNF physical facilities worker proves funk music isn't washed up
During the walk to class from Lot 18, it's easy to overlook the stones under the Ospreys statue by the UNF Arena that were pressure washed to sparkle or the irrigation system carefully designed to keep plants near the Student Union alive and lush. Some people may realize they haven't stepped in goose droppings, but before you attribute it to your own dexterity, meet UNF physical facilities worker Rickey Calloway.
You may find Calloway either waving at you as he rolls by in his cart or hunched over a project he is working on in his dark blue work uniform. But for every three students who know Calloway as a physical facilities worker, there are 300 people who know him as something completely different: The Groove Master King of Funk — seriously, just Google his name.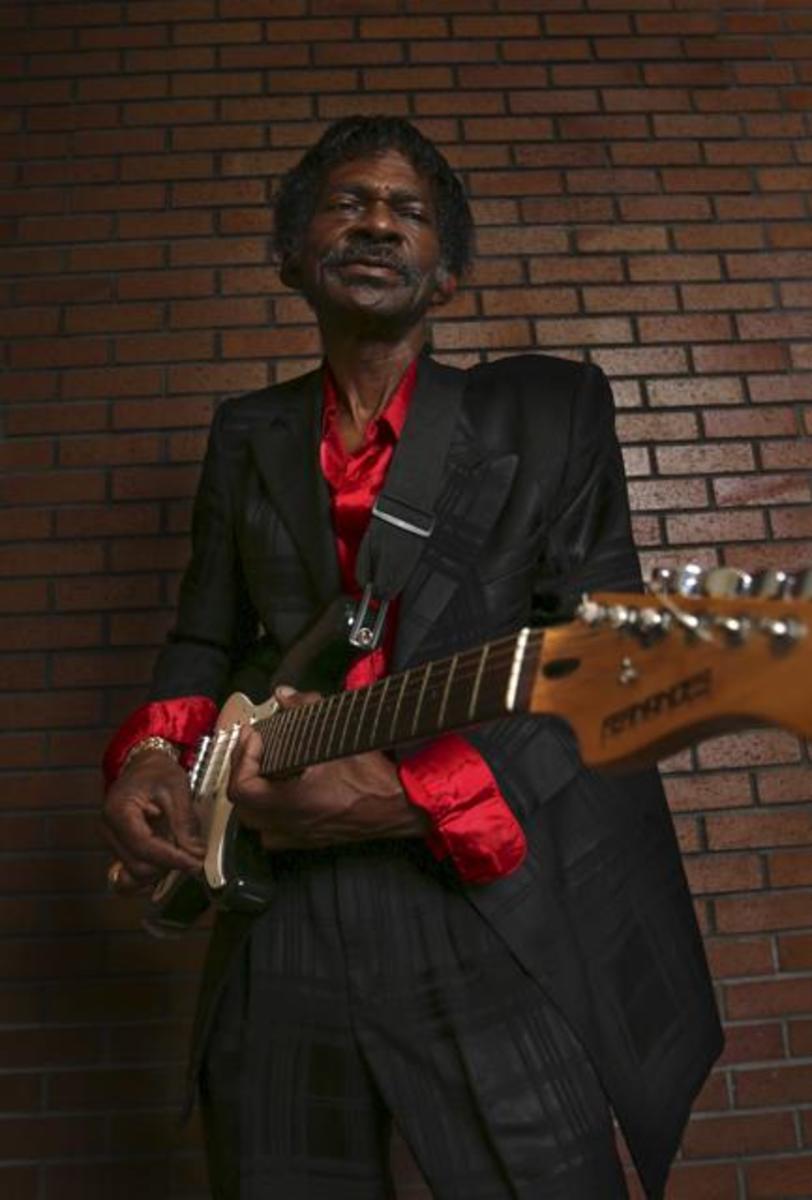 At 62, Calloway is still at it with tentative plans to tour with England-based funk band The New MasterSounds this year. Calloway told Spinnaker he plays Detroit annually, is currently scheduled to play at the Saint-Paul Soul Jazz Festival in France this summer and has plans to release a new album this year. Despite his age, Calloway said he still has a lot of funk left in him and just "can't give it up or turn it loose."
In 1985, he landed a job at UNF working as a groundskeeper. Over the past 30 years, he helped install and maintain the first sprinkler system for the baseball, softball and track fields and helped landscape the entire campus. Every morning he wakes up at 4 a.m., has coffee and leaves for work. He starts his shift by getting in his pressure-washing rig and driving to his first project, washing down buildings and sidewalks for the next seven hours. He looks forward to coming home and seeing his three grandchildren or fixing up his 2002 Monte Carlo. Every day, Calloway works to maintain the illusion that the campus is both naturally and perfectly beautiful. A losing battle and a hard job, but a job all the same.
That is, until he gets on stage, breaks into a cold sweat and proceeds to get down.
Calloway has released several albums and one hit single, "Tell Me," while he strummed, sang and danced across the globe over the past 30 years. Calloway said music allowed him to meet well-known artists including Lou Rawls*, Aretha Franklin and James Brown.
He started getting funky at the early age of 12 when he first saw "The Godfather of Soul" James Brown perform at the Ritz Theater in Jacksonville. It was the mid-sixties and funk music started to gain momentum with Brown's electric stage presence and signature chord progressions reminiscent of Bebop Jazz. Calloway walked away that evening holding a flame for James Brown and a blaze in his belly.
Calloway said he started dancing during recess, doing impressions of the "Godfather" that made him popular with the other kids. When more and more students started cheering him on, he said he decided to enter local talent shows as "Little Rickey Calloway."
"At the time, I was not thinking about money, we were poor, but my mother was [providing]. What really got me was the look on the peoples' faces. The excitement. That's the part I bought into."
A scout noticed him during a local talent show and Calloway said he was then offered a spot on The Mike Douglas Show, a daytime talk show known for featuring two-year-old then-amateur golfer Tiger Woods.
Although Calloway saw this as his big break, his mother refused to let him leave, wanting him to finish his education first. Upset, Calloway said he eventually ran away, hopping on the first bus headed for Atlanta, Georgia at thirteen.
"I didn't have any money, but I knew where Isaac Hayes' agent was. I showed up and [said] 'My name is Little Rickey Calloway and I'm trying to get into show business.' And he said, 'Son, shouldn't you be in school?'"
Calloway said he performed for the talent agent and was told he had a lot of heart, but needed to be "polished." Calloway recalled the agent telling him to go home, finish school and to "work at it."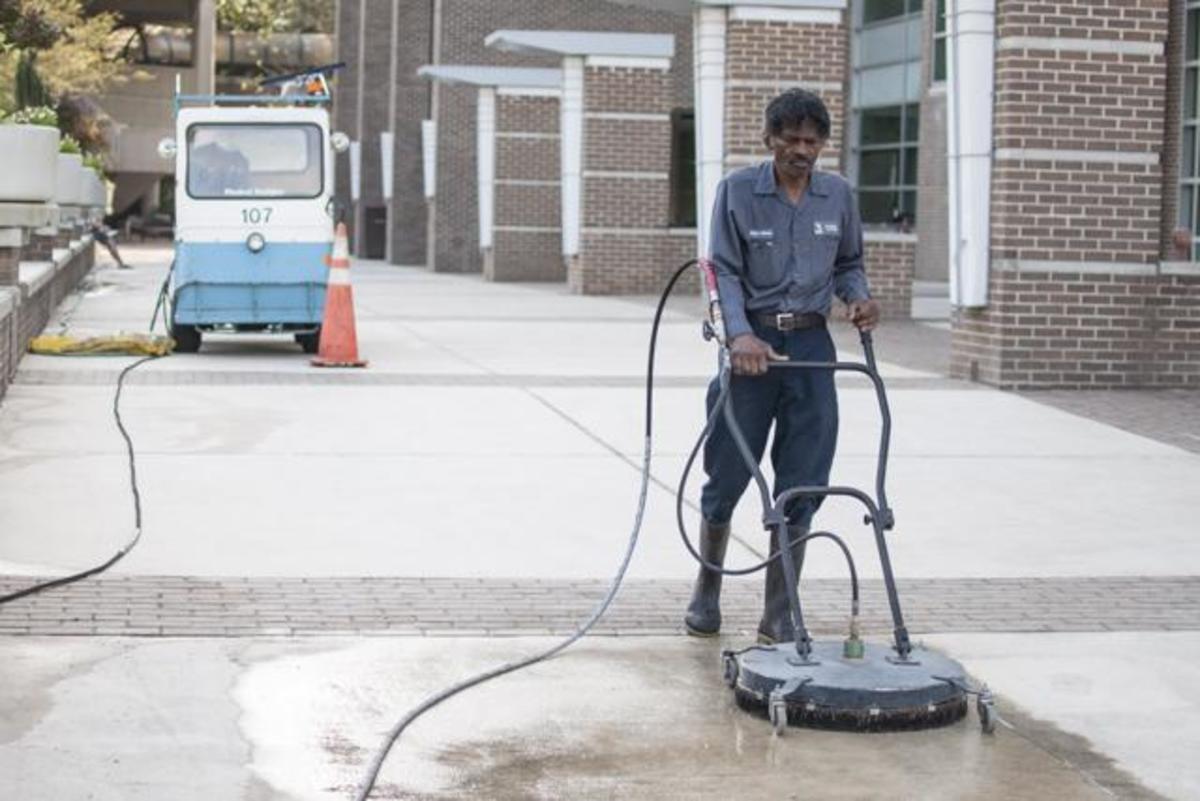 After gaining insight on how to make it to the next level, Calloway said he spent the next few years learning to play an instrument, read music, understand and maintain the beat while singing in local bands at locals clubs. Because Calloway was underage, he said he hid from police behind the bongos. Soon after getting his feet wet, Calloway said he bought his first guitar for $15 at a pawnshop.
At 19, Calloway recorded his first song, "Tell Me," with The Crack Mirrow Band. Calloway said he then signed to Jayville Records and it pressed 600 copies of his first record. He said he took his record to radio stations in North Florida and South Georgia to pitch his song and DJs eventually started putting it in rotation. A pressing of "Tell Me," currently sells on EBay for an average of $10.
"My friends would call and say, 'I just heard your record,'" Calloway said. "It felt good to hear my own thing."
Calloway soon got an offer to sign with a big record company based in California, Bellaire Records, but said his mother refused to let him go.
"I could have been a millionaire by now," Calloway said. "That really crushed me."
For the next four years, Calloway said he spent his days on the road touring with different bands in Florida and Georgia to make ends meet. While he wasn't making much, he said it seemed like a lot compared to what he was used to back home.
Things came to an abrupt halt when he had his first child at the age of 20. He found himself needing a regular paying job that wouldn't keep him on the road and away from his family.
"I've had so many jobs. Everything. I never really knew what I wanted to do,
Calloway said. "I would just do anything to make a dollar. "
Fed up with menial labor, Calloway left Jacksonville to work in a kosher meat market in Miami.
Calloway said Miami Beach proved to be just the sort of cultural melting pot he needed to boost his creativity. He signed on to a new label and his record was soon noticed by Henry Stone, multi-millionaire record company executive, producer and co-owner of TK Records, one of the biggest record companies throughout the 1970s.
"Me and my manager at the time, Dr. Cool, went out to Mr. Stone's office and waited for 45 minutes in the lobby before he finally called us in. He kept his back turned to us in his chair the entire time we talked. Just at the very end, all the sudden, he spins around and shakes my hand. I just said, 'Nice to meet you Mr. Stone.' And that was it. I went out and directly started looking at gold Cadillacs."
Due to a dispute between his current record company and Stone, he backed out before making any deals. "I was crushed again," Calloway said.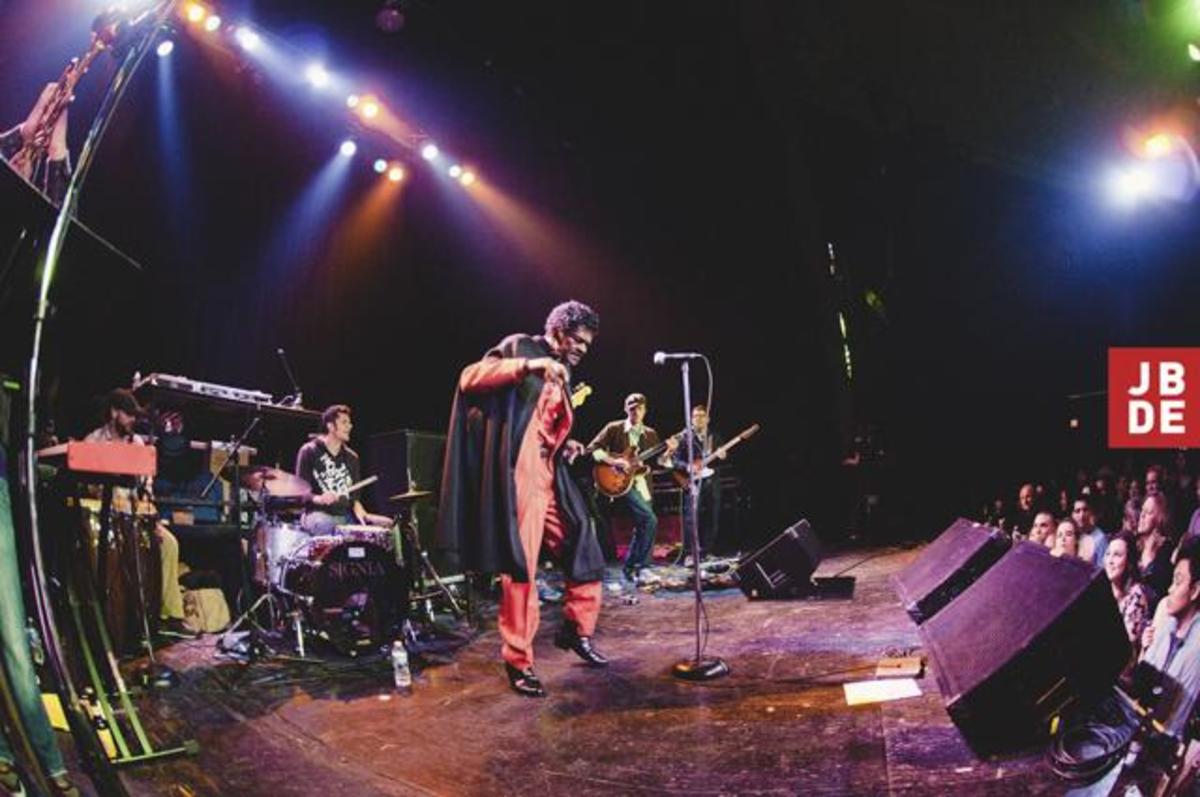 Soon after, Calloway said he went through a bad breakup and put his music on hold. For two years, Calloway said he was depressed and felt he would never meet anyone or play again.
That was until he drove by a Woolworth's department store and caught a glimpse of his future wife.
"I don't know what came over me, but I stopped the car like it was on fire and hopped out, went into Woolworth's to buy a pen and paper and then came out and said, 'I just bought this to get your phone number.' She said, 'I heard that one before.'"
The two were married within the same year.
His wife, Dora Calloway, said she was impressed from the beginning with his music and talent.
"The first time I saw him dance, oh my goodness, he was really good at it. The crowd went wild when he did splits," she said. "I thought, 'he is almost as good as James Brown.'"
Soon, the couple had children and moved back to Jacksonville to be with Calloway's dying mother and sister, who both had lung cancer. Funk took a back seat to life and Calloway buckled himself in.
Calloway has since then found a balance between his day job and his passion for performing. After 30 years, Calloway said he still finds pleasure in appreciating freshly power washed concrete. He continues to play shows and write music to this day and said he plans to retire in within the next few years.
*4/10/15 at 2:42 p.m. – Updated with corrected name spelling.
—
For more information or news tips, contact [email protected]; if you see an error in this story or have any compliments or concerns, contact [email protected].