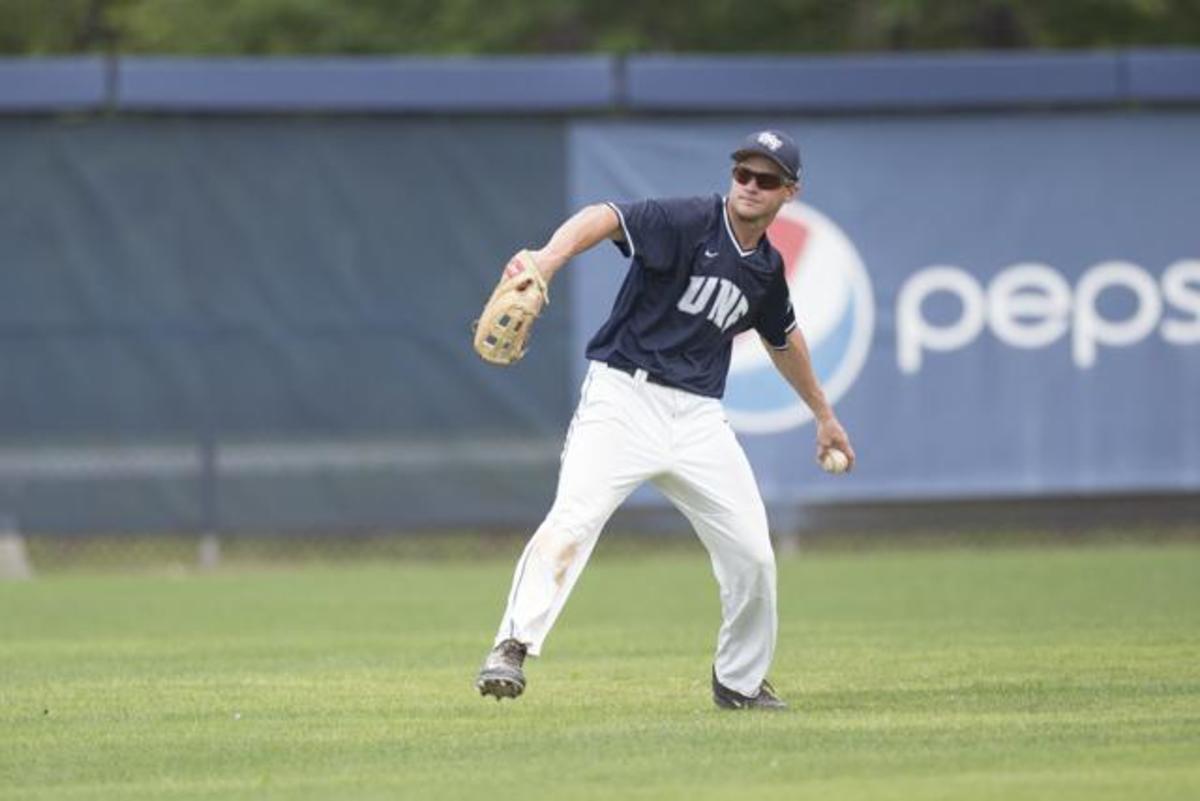 UNF's outfielder Donnie Dewees, a redshirt sophomore majoring in sport management, has always loved playing baseball. A large picture of his grandfather John Rodemeyer, who had suited up for the Baltimore Orioles, hung on his wall growing up and was a linchpin for his future. Dewees' admiration for his grandfather pushed him to not only want to be like him but to surpass him in the world of baseball.
Gifted with remarkable hand-eye coordination for a young boy, Dewees started playing baseball at the age of four. Dewees spent his youth in Crystal River, Florida which he described as more of country town. "I lived down the road from a mud pit, there was no city," he said.
Dewees would play high school ball for the Crystal River Pirates, and during his time in school he racked up such accolades as Most Valuable Player, First Team All-Area and All-County player of the year. The baseball field wasn't the only place where his skills could be seen. Dewees was a triathlete and received multiple awards in football and soccer.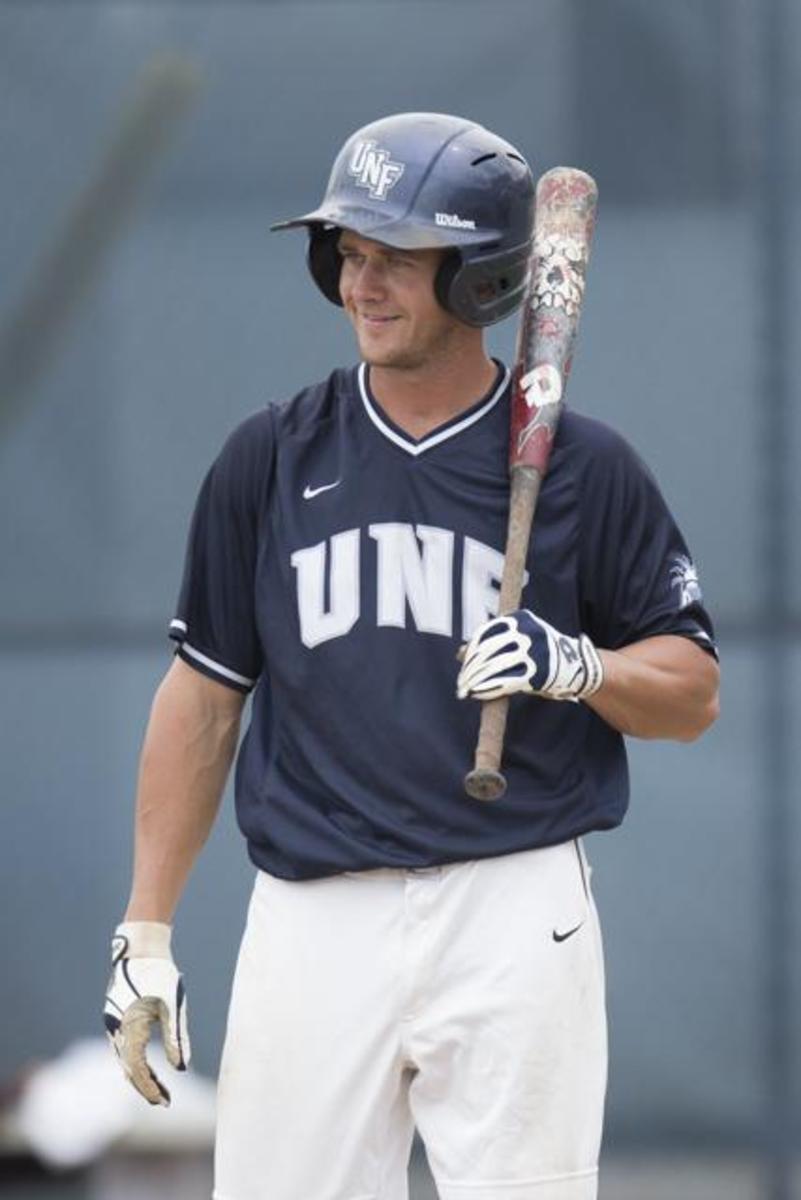 Even with his heavy commitment to sports, Dewees didn't put his academics on the back burner. He was an honors student and a member of the National Honors Society.
"My family is really supportive but they are hard on me sometimes," Dewees said, shifting in his seat. "Growing up and through high school they always were really hard on me — strict — especially in baseball and school, but my mom has always been there for me. She is my biggest motivator."
His mother can be seen at every home game, cheering on her son and occasionally heckling the umpire after a bad call, like any other good baseball fan. She even travels to various away games to watch her son play.
Her main advice for her son growing up was to put school first, ahead of any sports that he would go on to play. His mother would also advise him to never give up, even when times got tough.
When it came time to pick a university to further his baseball career, UNF was at the top of the list.
"Smoke [Laval] recruited me and I knew that he had a good background as a baseball coach," Dewees said. "Looking at the program, I knew that it was going to be an up-and-coming one — like we would have a lot of talent in the years I would be here. It was just a good fit for me."
Over the course of his relatively short time at UNF, Dewees has already made an impact on the Ospreys' baseball program. Sacrifice is the name of the game though and last season, Dewees had to sit out after landing on his wrist when he dove for a baseball against the University of Georgia.
North Florida Head Coach Smoke Laval explained that Dewees having to sit out definitely hurt the team. The young lefty didn't let this injury deter his growth though. Off the field, Dewees made the Atlantic Sun Academic Honor Roll showing that his excellent work ethic existed outside of the batters box.
Dewees is back at full strength this season and his stock continues to rise with the offensive numbers he is producing behind the plate. Just 40 games into the season, he is leading the nation in runs with a total of 54 and he is ranked third in hits with 62.
"He is probably one of the premier players in college baseball this year," Laval said. "He's a tremendous offensive player and can do many things: hit with power, run, steal bases. Probably right up there with the elite in college baseball today."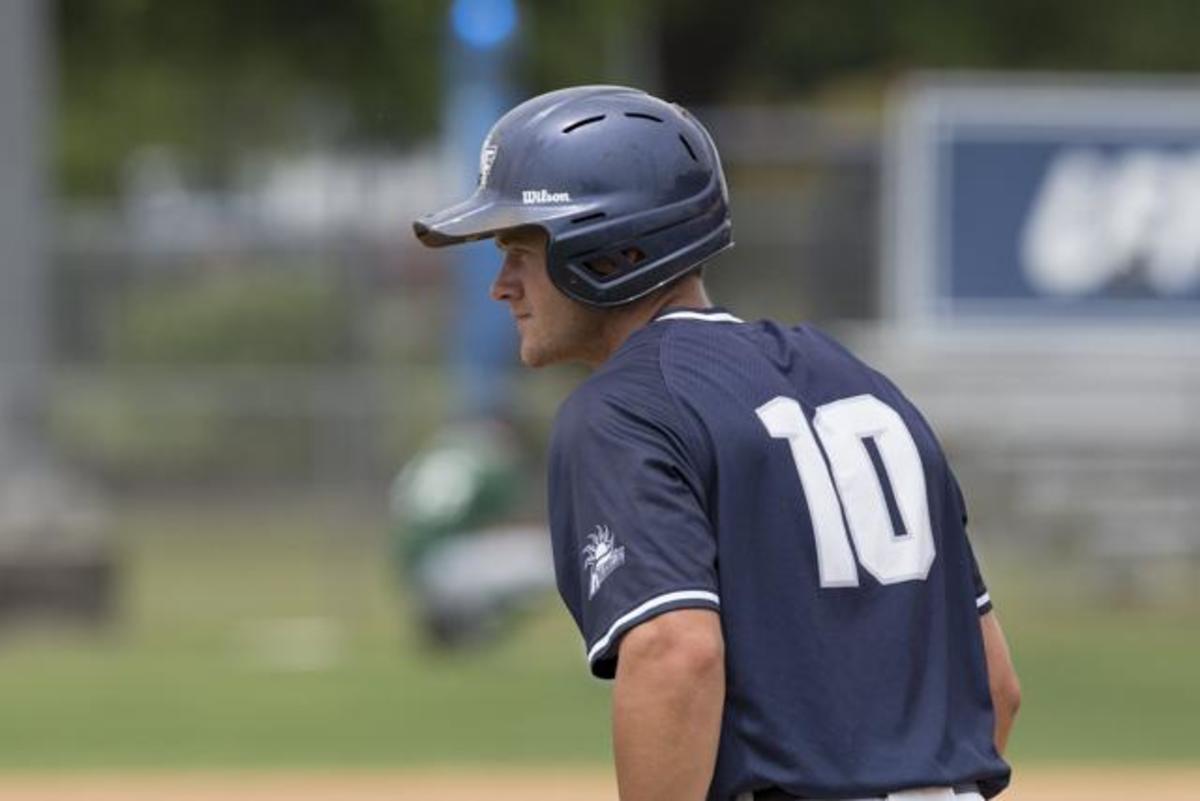 As the season progresses, Dewees is not letting his foot off the gas. Dewees has been picked as the Atlantic Sun Conference Player of the Week three times this season, which is the most any non-pitcher for UNF has ever received in a single season. Some have even compared Dewees to the former UNF star outfielder Drew Weeks, who currently plays for the Colorado Rockies. The lefty entertains this comparison, but is not flattered or confined by it.
"Other than we are both outfielders, he is right handed and I am left handed," Dewees said with a grin. "We both have power, but we play a different type of ballgame; similar but different."
It would be hard to find one player on the team who dislikes Dewees. His love for the game and positive attitude make him stand out from those around him. His offensive numbers set him aside but they can only say so much. His leadership qualities and overall personality aren't visible on any stat sheet.
"He's very outgoing," Corbin Olmstead, fellow Osprey, roommate and close friend, said. "He is just an all around good hearted guy and he wants the best out of everybody and everybody on the team and also has a drive to win."
Dewees has dreamed to play Major League Baseball with his favorite team, the Boston Red Sox, for some time, but he would just like to be drafted and doesn't really care where he ends up as long as he gets the chance to play.
With the MLB draft just around the corner, Dewees has yet to reach his full potential and his dream seems to be within reach. He is still on the rise and will continue to impact the game with his fast speed around the bases and powerful hitting at the plate that would worry any pitcher.
—
For more information or news tips, contact [email protected]; if you see an error in this story, contact [email protected].