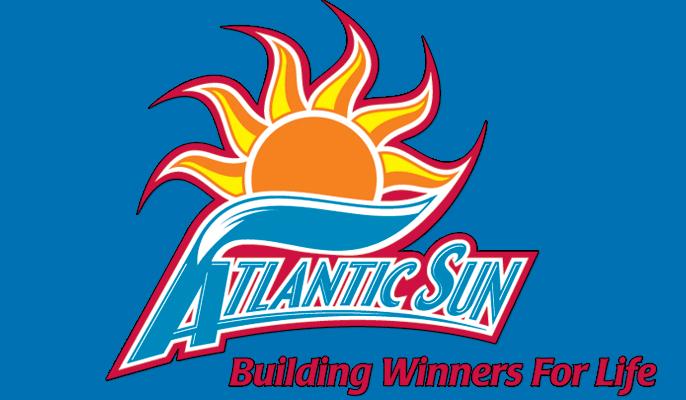 After just two seasons with the Atlantic Sun Conference, the Northern Kentucky University Norse will be departing. Starting fall 2015, NKU will be an active member of the Horizon League. The following statement by A-Sun Commissioner Ted Gumbart was released in regards to this departure.
"We thank Northern Kentucky University for their contributions to the Atlantic Sun and wish them well.
"In this unique period for higher education and intercollegiate athletics, it is our responsibility, with the full support of our Presidents Council, to continue the active dialogue in evolving a model that aligns the priorities and plans of our current and prospective members. That model reaffirms the primary focus of intercollegiate athletics to be on the student-athletes and their collegiate experience in pursuit of and concluding with a diploma.
"Our membership action will continue to be centered on thoughtful, logical membership growth. We have been actively involved in discussions with a number of prospective member institutions. While no invitations to join our conference have been extended, we will provide updates as developments warrant over the coming weeks.
"We appreciate the support of our members and will further our presidential-led effort to build the best Atlantic Sun Conference going forward.
"NCAA Rule Note
"NCAA Division I bylaws call for multisport conferences to maintain seven active members to qualify for an automatic bid in men's and women's basketball, and six active members for all other sports. The A-Sun's seven members (FGCU, Jacksonville, Kennesaw State, Lipscomb, North Florida, USC Upstate and Stetson) currently eligible for NCAA postseason participation shall continue to be eligible for all NCAA postseason play, including automatic bids in all sports."
Over the two seasons the Norse have been in the conference, their programs have had great success. One case would be their women's basketball team who upset No. 2 seed Stetson in this year's

A-Sun Tournament, before losing to Florida Gulf Coast in the championship final. The Norse will be now be the tenth member in the Horizon League conference.
One theory for why Northern Kentucky left the A-Sun is the amount of class time student-athletes missed for their respected away games. As one of the furthest teams in the conference, NKU spent more time on the road then other teams in the conference. As a member of the Horizon League, NKU will be closer to their opponents for away games allowing their student-athletes to be in the classroom before and after their respected away games.
As for the Atlantic Sun Conference, seven teams are left with their eligibility for an automatic bid to a NCAA postseason still intact, for now. Northern Kentucky, however, is not the first school to depart the Atlantic Sun Conference. Some of the most recent departures of universities from the A-Sun are Mercer, Belmont, East Tennessee State, Campbell and Gardner-Webb. To make up for the lack of an eighth conference opponent, the remaining A-Sun contenders will be forced to play more non-conference games. As a result, the seven teams may fall into the same predicament that NKU had during its time in the Atlantic Sun Conference in terms of traveling. The implications of having a seven-team conference could mean a harder postseason run for A-Sun teams due to weaker rankings against other Division I opponents situated in bigger conferences. There is hope that a new team will join the conference to keep the A-Sun moving up the Division I ladder to make deeper runs in NCAA tournaments.
—
For more information or news tips, contact [email protected]; if you see an error in this story, contact [email protected].