Swenson died in hospital, toxicology results pending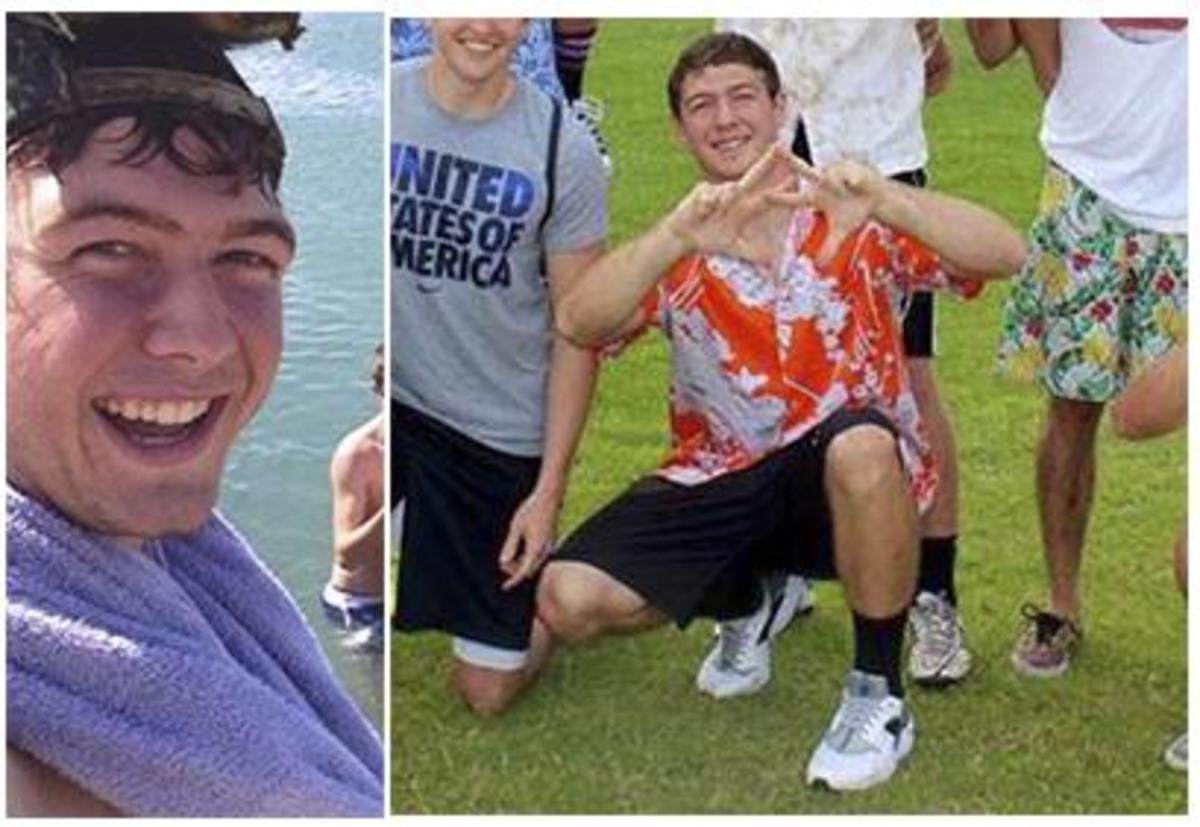 UPDATE – 8/07/15 at 5:23 p.m.
Ft. Lauderdale Police (FLPD) and Fire Rescue (FLFR) officers responded to a disoriented male on NW 7th Ave in Ft. Lauderdale. Officers found Swenson alive near the intersection of NW 7th Ave and NW 2nd St. around midnight Aug. 1 and transported him to a hospital.
Swenson died at the hospital later on Aug. 2.
Detectives said an autopsy was performed, according to an email from Detective Tracy Figone, FLPD's Public Information Officer, and toxicology results are pending.
According to Swenson's obituary, a celebration of his life is scheduled for 2 p.m. on Aug. 9 in Jensen Beach, Florida.
UPDATE – 8/03/15 at 7:48 p.m.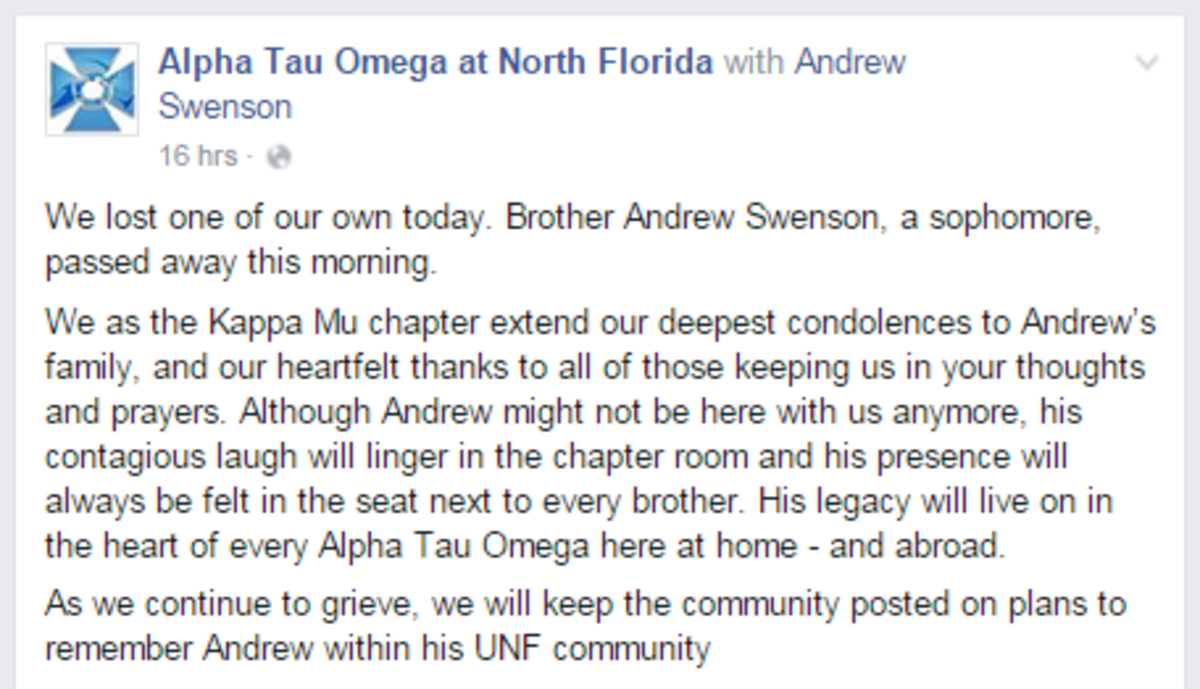 Troy William Swenson posted on Andrew Swenson's Facebook, "Hardest day of my life, RIP my son," accompanied by a photo of them both.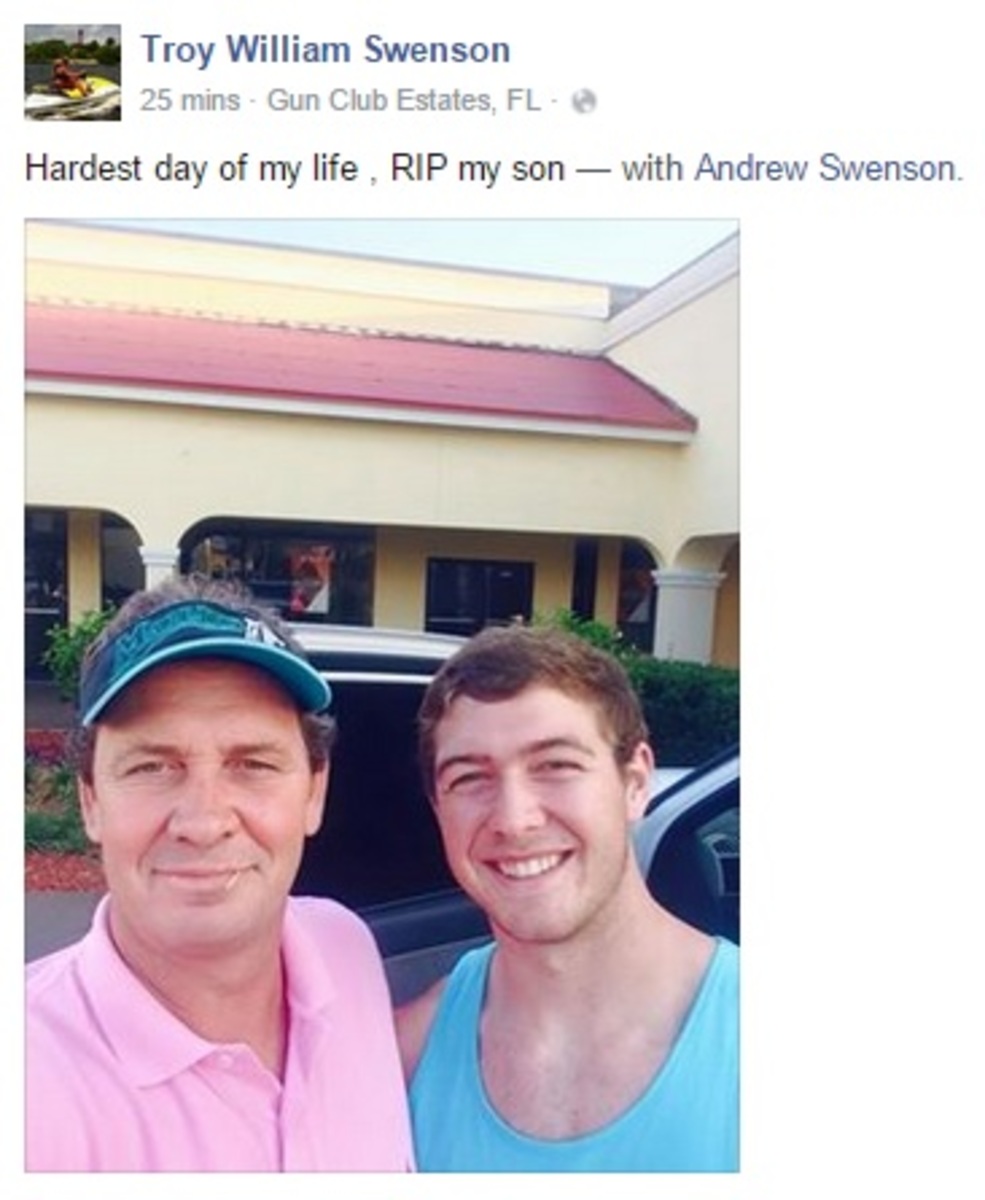 The Alpha Tau Omega at North Florida Facebook page also posted about the death of Swenson, who was a member of the fraternity.
Spinnaker reached out earlier today to records and/or missing persons departments of Martin County Sheriff's Office, Broward County Sheriff's Office, and Port St. Lucie Police Department, but no record of Swenson's death was available. A Port St. Lucie Police Department official said, if they handled the case, no report would be available till Aug. 5.
***
Andrew Swenson was reported missing Aug. 2 according to a Martin County Sheriff's Office report. Swenson, a UNF student, was last seen at the Mad Decent Block Party in Ft. Lauderdale.
Swenson is a white male with blonde hair and brown eyes, and he was last seen wearing a red, white and blue shirt, blue shorts and red socks with blue stripes.
According to the report, Swenson went to the concert with a friend on Aug. 1, but the friend came back without Swenson, who did not have his cellphone.
Swenson is an Alpha Tau Omega fraternity member at UNF.
Spinnaker will update this story with any follow-up information.
—
For more information, news tips or if you see an error in this story, contact [email protected].