UNF undergrads have rare access to helium liquefier
At the end of July, the Physics Department at UNF became one of the only universities in the nation to install a helium liquefier and make it available to undergraduate students. The $250,000 liquefier provides physics students an opportunity to include an impressive research credit to present when applying for graduate school.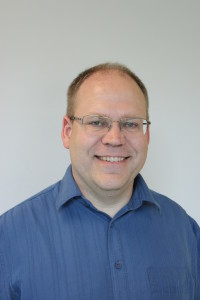 UNF Terry Presidential Professor of Physics Dr. Thomas Pekarek is director of the helium liquefier facility. Dr. Pekarek oversees the usage and research performed with the apparatus. "It really gives the students a research experience comparable to a graduate school," Pekarek said. "It's a really nice place to be."
Thomas Olejniczak, physics senior, was instrumental in building the helium liquefier. For a year and a half before its installment, Olejniczak prepared and designed the "gas bag" and helium gas holding canisters required to run the liquefier.
"Usually the undergrads at other schools don't get to do any research," Olejniczak said. "Definitely for any students going on to do graduate degrees, having a research credit or being able to do research with professors is a big plus for them."
According to Dr. Pekarek, the current cost of helium is anywhere between $14 and $17 per liter. The liquefier can produce helium at a rate of 1 liter per hour, so the apparatus could pay off its hefty price tag in about three and a half years.
The helium liquefier is a cost-efficient way to produce some serious research, and scores UNF a true chance in earning research grants. Assistant Professor of Physics Dr. Daniel Santavicca was awarded a $500,000 nanotechnology research grant from the National Science Foundation in partnership with the Massachusetts Institute of Technology (MIT). Dr. Santavicca's research, as well as Dr. Pekarek's work, can definitely benefit from the liquefier's support. "I'm excited because we can do research again," Pekarek said.
The liquid helium also provides power for state-of-the-art equipment in the physics department, such as the SQUID magnetometer and the electrical conductivity meter.
CORRECTION: an older version of this story mislabeled Dr. Pekarek as an assistant professor. We have since updated this story with his full title.
—
For more information or news tips, or if you see an error in this story, contact [email protected]