UNF volleyball wins Courtyard Mayo Classic with victory against FAU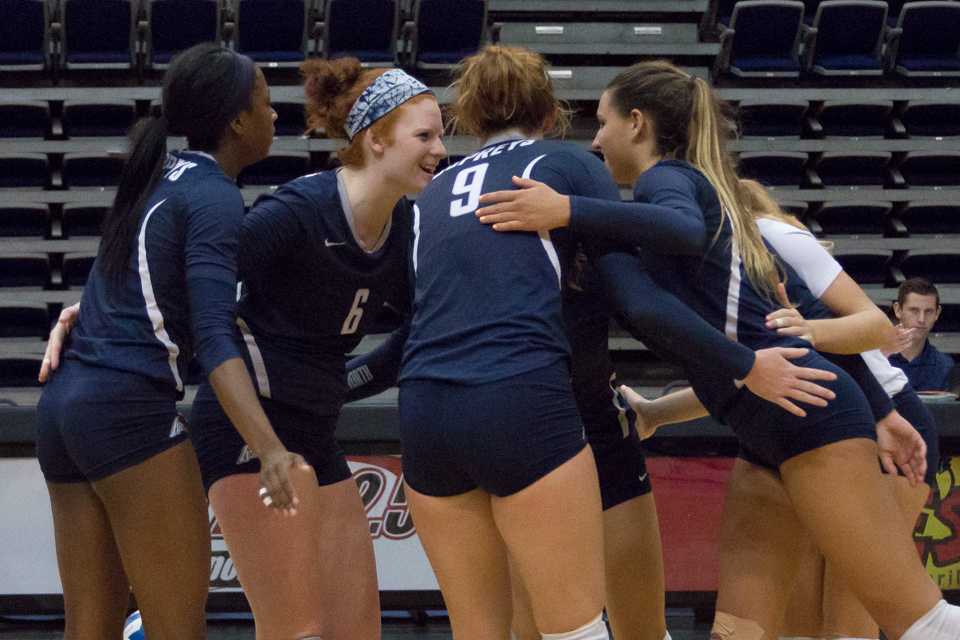 UNF volleyball (7-3) won over the Florida Atlantic Owls (7-3) to clinch the Courtyard Mayo Classic on Sept.12 at the UNF Arena. The Ospreys beat the Owls 3-2 in the tournament's last match.
This is the first time the Ospreys beat Florida Atlantic (FAU) since Aug. 28, 2009. UNF's series record against the Owls is 3-7.
The Ospreys finished the match with 65 kills, 61 digs and 11.5 blocks. UNF junior Carina Hoff had a career-high 20 kills in the match. Hoff was awarded tournament MVP for her performance in all three games.
According to a press release, UNF volleyball head coach Steve Loeswick said the match could have gone either way.
"Florida Atlantic is a great program and they do a lot of things really well," Loeswick said. "I was really happy with how our team responded in some of those close sets."
On the Owls' side, freshman Ivone Martinez had 30 assists while junior Nathalie Rosado had 22 digs. FAU finished with 61 kills, 72 digs and 9 services aces.
UNF's next matchup is against the Florida A&M Rattlers (0-8) on Sept. 15 at 6 p.m. at the Al Lawson Center in Tallahassee, Florida.
—
For more information or news tips, or if you see an error in this story, contact [email protected].