Video shot by Cassidy Alexander and Jack Drain
Edited by Jack Drain
With the cost of education and the amount of student debt rising each year, students are finding new ways to pay for college. In the digital age, crowdfunding is becoming a choice for students with no other options.
Using sites like GoFundMe, students can create a profile and an account to ask family, friends and anyone with an internet connection to donate money to their cause — in this case, their education.
Though GoFundMe declined to respond to Spinnaker's request for an interview or information, according to their About Us page, raising money for educational purposes is the second most popular way people use the site.
According to a recent article by NBC News, so far in 2015, 130,000 educational campaigns have been created on the site, raising more than $20 million.
Patty Klocko, 35, was a UNF student who graduated cum laude in December 2014 with a dual bachelor's degree in criminal justice and psychology. When she found out that she had to take a summer class with no financial aid, she set up a GoFundMe account to help cover the costs.
"I don't ever have extra money," Klocko said in an interview over the phone from her home in Gainesville. "I'm a student, I'm a parent, so there's no such thing as extra money lying around."
In total, Klocko was able to raise $420 of the $450 she needed for her class.
"It worked better than I thought it would," Klocko said, with people either donating to her through GoFundMe or directly through her PayPal account after seeing her posts on social media. She paid for most of her time at UNF with grants, student loans and the occasional scholarship. Now, Klocko is pursuing a master's degree in mental health counseling from Stetson University.
"By the time I graduate with the master's degree, I will be starting my career almost 80 grand in debt," she estimated.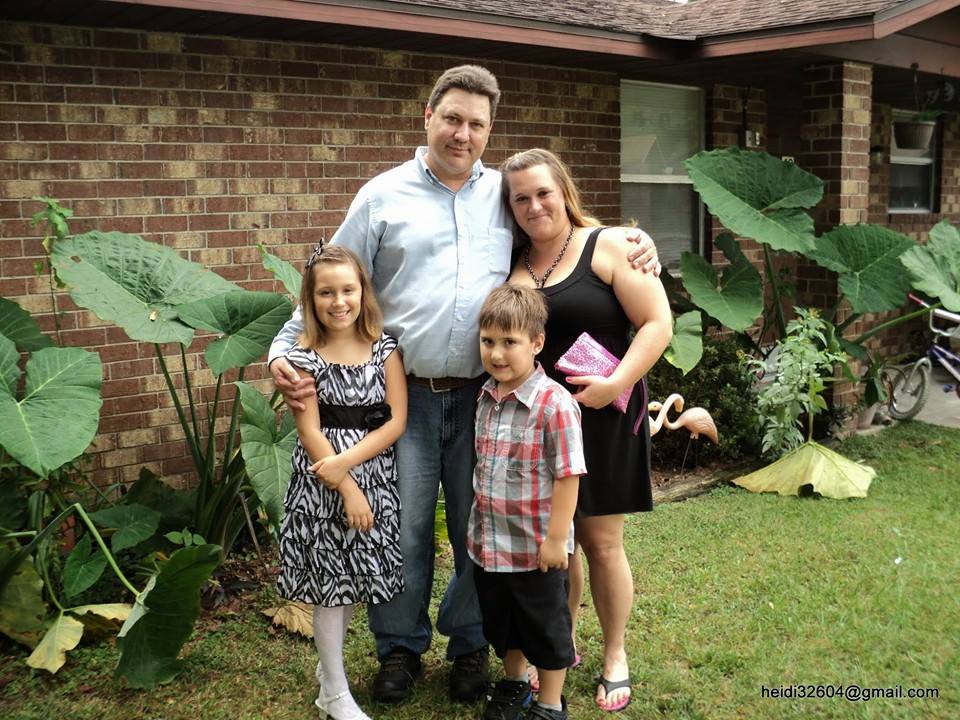 In 2013, 69 percent of students who graduated from public and nonprofit colleges in 2013 were in debt, according to The Institute for College Access and Success. Borrowers owed an average of $28,400 each.
Locally, 2013 UNF graduates owed an average of $17,617, with 49 percent of the class graduating in debt.
Director of Student Financial Aid Anissa Agne said UNF graduate's lower debt can be attributed to "a concerted effort university-wide," to "target more grant money, when available, to the students who would tend to borrow more." Agne said that those are the students whose income puts them just outside of the Pell Grant eligibility.
The cost of attendance at UNF for an in-state undergraduate student in 2015-2016 is over $21,000 if they are living on or off campus and not with a relative, according to One Stop Student Services. This amount includes estimations for tuition and fees, books and supplies, room and board, transportation and miscellaneous costs.
Agne has noticed the trend in crowdfunding to cover these and other costs, which she thinks is innovative, but wants to caution students.
"It's hard to rely on those sources as an ongoing income," she said. While Agne sees the benefit of crowdfunding for particular study abroad trips or other one-time expenses, she wouldn't recommend relying on them to pay for your four years of college.
"I definitely encourage students to find scholarships and grants and other sources that are renewable each year," Agne said. (Don't know where to start? Check out One Stop's financial aid page.)
Additionally, Agne recommends that students who choose to use those sources limit the type of information that they make available on those sites.
"I would recommend it, sure," Klocko said. "But be prepared first of all to put some effort into it, and look forward to getting some nasty comments and replies." Klocko mentioned that she opened herself up to criticism from people who told her that she needed to work for the money.
When you search "UNF" in GoFundMe's education category, several past and current students' accounts come up for individual students and clubs, as well as for study abroad trips and general education costs, with amounts raised ranging between $170 and $2,420.
For students considering starting their own account, it's important to note a few things: While each account sets a fundraising goal, if you do not reach that goal, you still keep all of the money you raised, and there are no time limits on the fundraiser. GoFundMe charges a five percent fee for each donation, as well as a three percent processing fee.
For students who find themselves in trouble financially, Agne recommends speaking to a financial aid counsellor at One Stop.
"Definitely come talk to our staff," Agne said. "We are here to help. If you find yourself in a situation that something's changed, come see us. We can't help you if you don't speak up."
—
For more information or news tips, or if you see an error in this story, contact [email protected]