UNF students find their niche in lifestyle-based housing option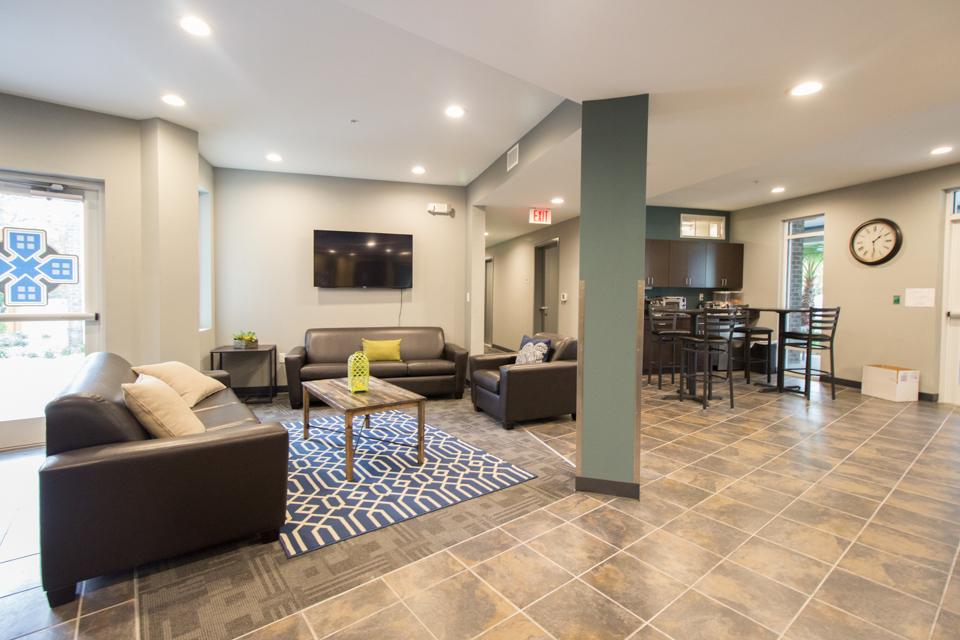 This fall, UNF introduced a new gender nonconforming housing opportunity for students living on campus.  This, combined with a private off-campus faith-based housing community, offers a fresh take on Living-Learning Communities (LLCs). Together, these specific housing groups nurture the aspects of the evolving modern college student's life on a deeper, more involved level.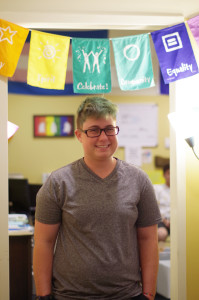 The gender nonconforming/gender inclusive housing environment gives students who identify as transgender or gender-neutral a safe place to call home, and be around students dealing with similar experiences. 
Haiden Baier, junior psychology major and LGBT Center Student Assistant, says this change sheds light onto something a little heavier than a hangout club.
"A couple of the students who live there identify as non-binary, gender non-conforming," Baier said. "And it's important to have them be able to feel comfortable in their living situation, instead of putting them in with the gendered people, like having them go with their sex-assigned-at-birth living arrangements. It can be triggering, it can be uncomfortable, it can be dangerous at some times."
The housing community is designed for student residents to be involved with the LGBT cause at their own pace and desire, although about half of the seven-student population work at the LGBT Center on weekly projects and get-togethers to promote their cause on campus.
Kaitlin Legg, Assistant Director of the LGBT Center, says the most important aspect of the new housing option is the feeling of belonging. "It can be really difficult to navigate being trans especially in college," Legg said.
"Especially with the lack of awareness people have about what it even means to be transgender, and so knowing you can start off the school year with a group of people who understand you and you can come home and feel comfortable, it's really important."
Although the community is limited to eight students, Assistant Director of the LGBT Center Kaitlin Legg says the pilot-designed group is important to extrapolate the future of gender-non-conforming housing.
While UNF tests this program out, the off-campus housing at Frassati Newman Hall continues accepting leases from all Florida-accredited college students looking for a faith-based place to stay beginning this fall.
The apartments off St. John's Bluff are the fifth installment of five for the Frassati Newman brand in the United States, making it a unique, inclusive faith-finding experience.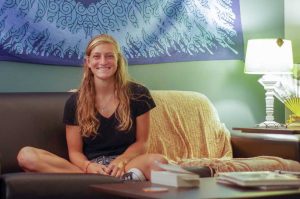 Student Ambassador for Frassati and senior psychology major Mary Bringhurst says the housing is a modern take on LLCs provided on campus that tend to be cut off from other student life.
"What's different about here is it's your choice," Bringhurst said. "It's your own personal choice whether or not you want to be in the faith-based aspect or not."
Meg Simon, junior coastal biology major and Frassati resident, says it's never been easier to strengthen her faith among friends.
"I love being able to just walk to the chapel and spend time with God at any time of the day," Simon said.
The two new housing options work in different themes, but are unified in their goal to connect students to their virtues and true selves. Bringhurst puts it quaintly: "It just feels like home."
—
For more information or news tips, or if you see an error in this story, contact [email protected]