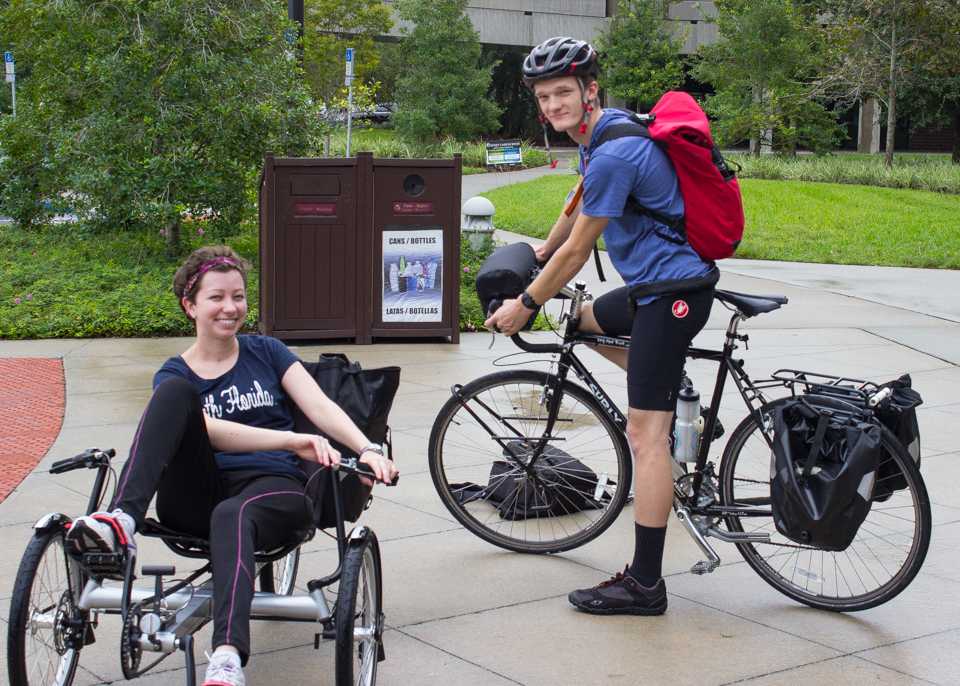 UNF students can now have food delivered to them via bicycle. College Couriers is a budding student-run food delivery service that can bike anywhere within a five-mile radius of the university.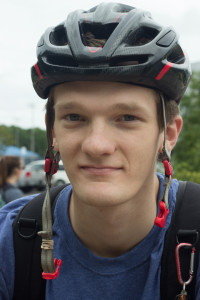 Brandon Strader and Marissa Gagnon, both UNF students, started College Couriers as a way to make a little extra cash during the semester. The cycling duo serves UNF students, faculty, and some businesses near campus.
For Strader, an information technology junior, the business began out of his passion for cycling.
Strader had previously been in the bike delivery service as a runner for Community Couriers of Jacksonville in Riverside. He picked up the gig as a summer job, making deliveries all around Riverside and downtown Jacksonville.
"It was a whole lot of fun, and a lot of riding," Strader said. "In one week I rode about a hundred miles." Strader decided to take his passion for cycling and his experience in delivery to start up his own food courier service.
"All of our deliveries are made by bicycle because we want to uphold the environmentally-friendly aspect of our business," Strader said.
Strader's partner Gagnon joined the team to help him out. She said because she loves to ride her bike, so the food service became like love and work at the same.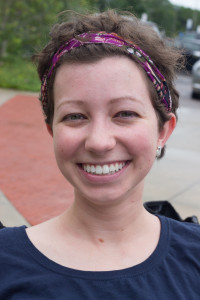 "I'm his girlfriend so he said that I was a co-founder, so here I am," Gagnon said.
Students can call and give their order to one of the two available bikers, who will then ride to the food stop to purchase the order. Once the courier arrives on campus, students can pay either in cash or by card. A delivery fee can be as low $3.99 plus the charge of the food order itself.
Gagnon said she hopes business picks up once students realize there's little need to get out of bed for food.
"We'll just bring it right to their door," Gagnon said.
To find out when College Couriers is open and ready to deliver, visit its Facebook page.
—
For more information or news tips, or if you see an error in this story, contact [email protected].