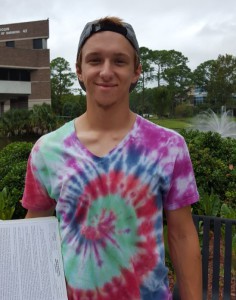 Petitioner Paúl Hawkins is aiming to get medical marijuana back on the Florida ballot.
Since the Fall semester began, multiple individuals have been walking around campus trying to get students to sign petitions, but they are not all petitioning to legalize the use of marijuana on campus.
"I don't think there would be necessarily one on campus, just because I think it's more towards people that have medical problems," said Hawkins.
The United States Office of Petitions hires individuals, such as Hawkins, to go to designated areas to petition for proposed amendments.
People United for Medical Marijuana began this petition to allow those with debilitating conditions the right to use marijuana for medical purposes. The petition gained enough signatures to get placed on the ballot in the 2014 General Elections, but it did not pass.
According to the Florida Department of State Division of Elections, of the roughly 5.8 million Floridians who voted in the 2014 General Elections, 57.6 percent voted to pass what would have been Amendment 2, the Use of Marijuana for Certain Medical Conditions. However, a proposed amendment must have at least 60 percent approval to become an amendment.
If passed, the amendment would legalize the use of marijuana for those with debilitating medical conditions. However, as in 2014, the petition does not limit what is considered a debilitating medical condition.
Even though the petition lists numerous medical conditions that would be considered debilitating, it does not limit the term as much as some students would like it to.
"I feel like it could help certain things," said sophomore Lindsay Pittman, major undecided. "But they (physicians) would over-prescribe it, and it would just be too big of a thing. It would just get used for things that it's not necessary for and then it would be way too easy for people to get it that don't need it."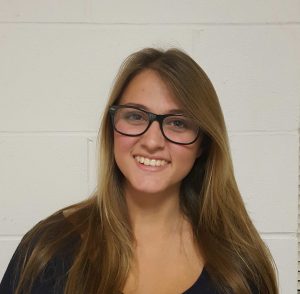 Freshman Delaney Fort, majoring in Nutrition, does not believe marijuana should be legalized for medical use. Despite these arguments, medical marijuana supporters still hold strong to their beliefs.
"I don't think it should be legal," said freshman nutrition major Delaney Fort. "I just feel like they don't have enough research on it, or enough information about it."
Despite uncertainty from students at UNF and Floridian voters in the 2014 General Election, Hawkins is sure a little schooling will go a long way.
"I have very strong beliefs on it, and I think the public is very uneducated," said Hawkins. "The big problem with it is everyone is worried about stoners. Everybody's worried about, you know, the people that make society look bad. But that's not what this is about. This is about medical marijuana. There are children that have epilepsy and it's the only thing that stops them."
Freshman Communications major Michele Alongi believes marijuana isn't harmful enough to be outlawed.
"Cigarettes are legal, and those are terrible for you," said Alongi. "And marijuana hasn't been proven to cause any long term health effects. I think if it can actually benefit someone's health in a way that we haven't found yet, then I'm all for it."
—
For more information or news tips, or if you see an error in this story or have any compliments or concerns, contact [email protected].