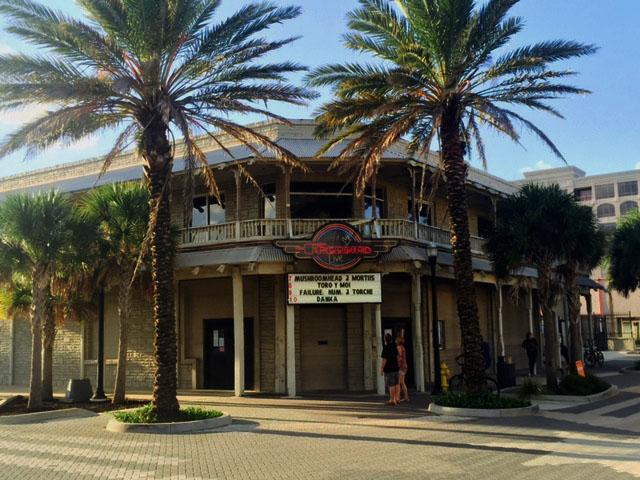 The renowned music venue Freebird Live is shutting its doors after being bought by a new beach shack restaurant called Surfer, the Bar. For many Jacksonville Beach residents, the music-loving beach community is losing out huge, but others are ready for a change.
Though it has hosted legitimate national acts for over 15 years, the local aspect of Freebird Live makes it stand out as a beloved venue for the Jacksonville Beach music scene. No longer can you bike, walk or take a short drive to catch an act for as cheap as $20.
According to Tim Hall, booking manager for Freebird and other venues around Jacksonville, the convenience aspect of live music in Jax beach is gone—and it's a darn shame.
"It's a huge loss for people who live in Jax Beach for the pure fact that we like doing shows here," Hall said.
According to Hall, Surfer, the Bar will be putting about $500,000 into renovations to the building, but he says it will merely be another place for musicians to play on a stage in the corner.
To senior political science major Katherine Hupp, the essence of Jax Beach leaves with the venue the community knows and loves.
"I love being able to ride my bike down First Street to see a show at Freebird that's not in a huge venue," Hupp said. "If we get rid of the localism it will no longer be Jax Beach. It will slowly become every other coast, lined with skyscrapers, million dollar estates and tourist spots. Local places like Freebird are the epitome of Jacksonville and its closing is essentially the start of our local culture being uprooted."
But don't worry, for those looking for even more options to grab a cheeseburger or a fruity alcoholic drink, there's some good news.
Freebird Live's replacement is the restaurant Surfer, the Bar, which is affiliated with Surfer Magazine and will be operated by Surf Concepts, a company associated with Salt Life Food Shack.
Junior public relations major Cassandra Gardner thinks this rare tropical twist means a lot to the East Coast.
"Having Surfer, the Bar in place of Freebird would be a great addition to Jacksonville Beach due to the huge surf community," Gardner said. "Since the only other one is in Hawaii it would be so cool to bring it to the mainland, especially the East Coast."
Since its opening, Freebird Live has established itself as a prime venue that has hosted an eclectic bunch of notable musicians like John Mayer, the Killers, Bassnectar, Skrillex, Kenny Chesney, Slightly Stoopid and Rebelution.
Freebird Live is setting up its last show on Jan. 20, 2016, with the band Galactic.
—
For more information or news tips, or if you see an error in this story or have any compliments or concerns, contact features@unfspinnaker.com.