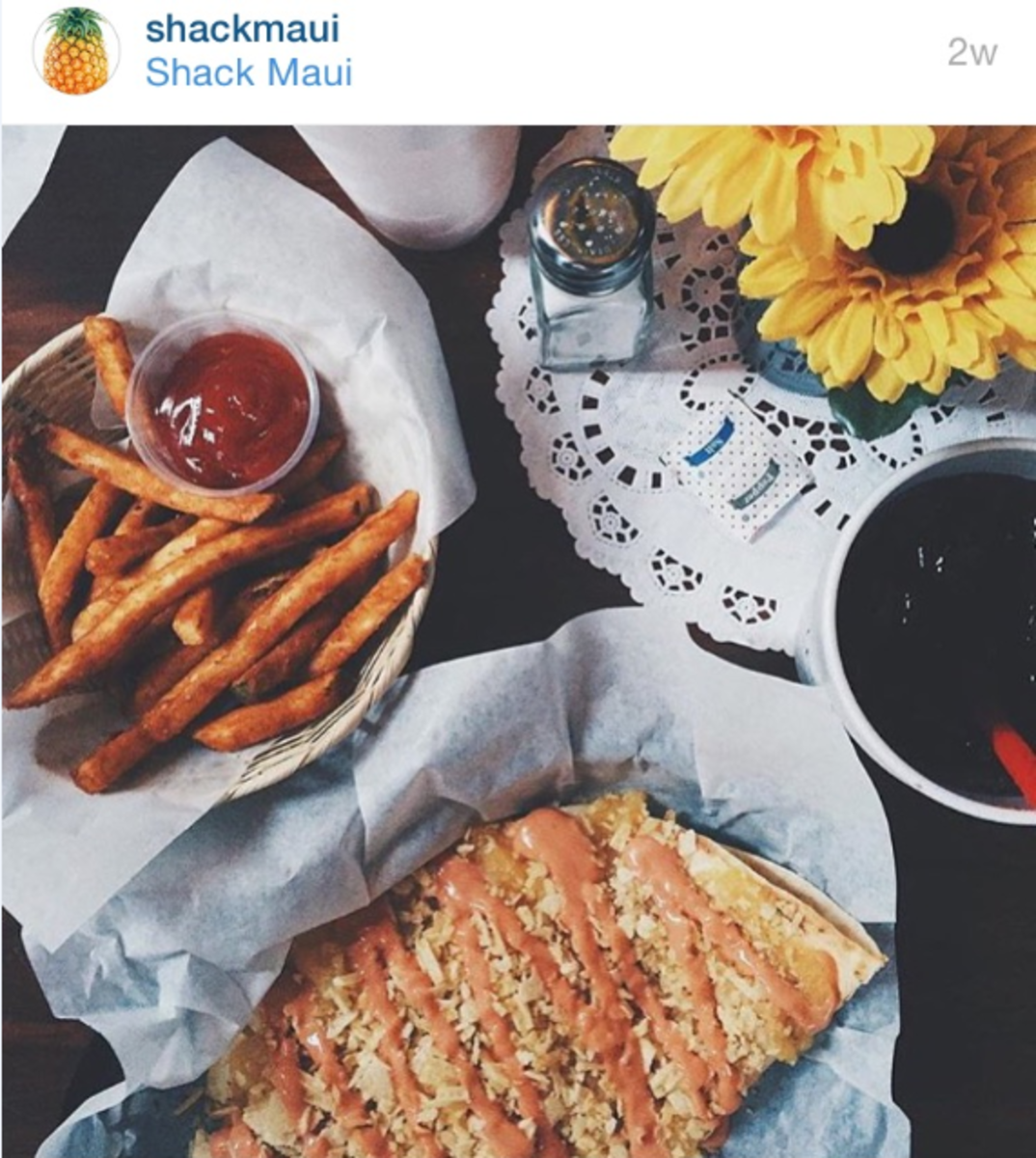 Fast food will sometimes satisfy that late-night craving for a good meal, but the new Shack Maui restaurant, opened by UNF student Mauricio Valderruten offers one of the only fresh-cooked meals you can get after hours in Jacksonville.
Valderruten, a current senior at UNF studying health service administration, opened Shack Maui about two weeks ago on Beach Blvd. Originally from Miami, Mauricio landed at UNF by way of a soccer scholarship.
Valderruten became inspired to open a restaurant when he realized there was nowhere to eat after 10 p.m. that didn't involve a double-mega-super-cheeseburger and some fries. He wanted his restaurant to offer a deviation from fast food, and a hotspot for the perfect college atmosphere.
"Past 10 p.m. you were always at a drive-thru somewhere, and I didn't like that," Valderruten said. "You can keep your night going a little bit with mellow music, a nice ambiance, and a different taste that when people try they'll get hooked on it."
The inspiration for the menu comes directly from Valderruten's Colombian heritage. His grandparents from Cali, Colombia are in town to help with the opening, and will make sure the cuisine has just the right amount of Colombian twist to it.
According to Valderruten, two of the Shack Maui menu's all-stars are the Maui Steak Quesadilla and the Maui Burger, topped with crushed chips, pineapple sauce and a mysterious "pink sauce."
"It was a really good portion, I couldn't even finish it and I normally finish everything," said Gabriela Rodriguez, a social work major. "Most people have this certain idea of what a quesadilla is, and this totally just destroys that idea and puts a new idea of what a quesadilla is. It's so good. It's sweet and has some sort of sauce on top and I have no idea what it is but it's so awesome. So if I see another quesadilla it's never going to be able to compare. I just know that already."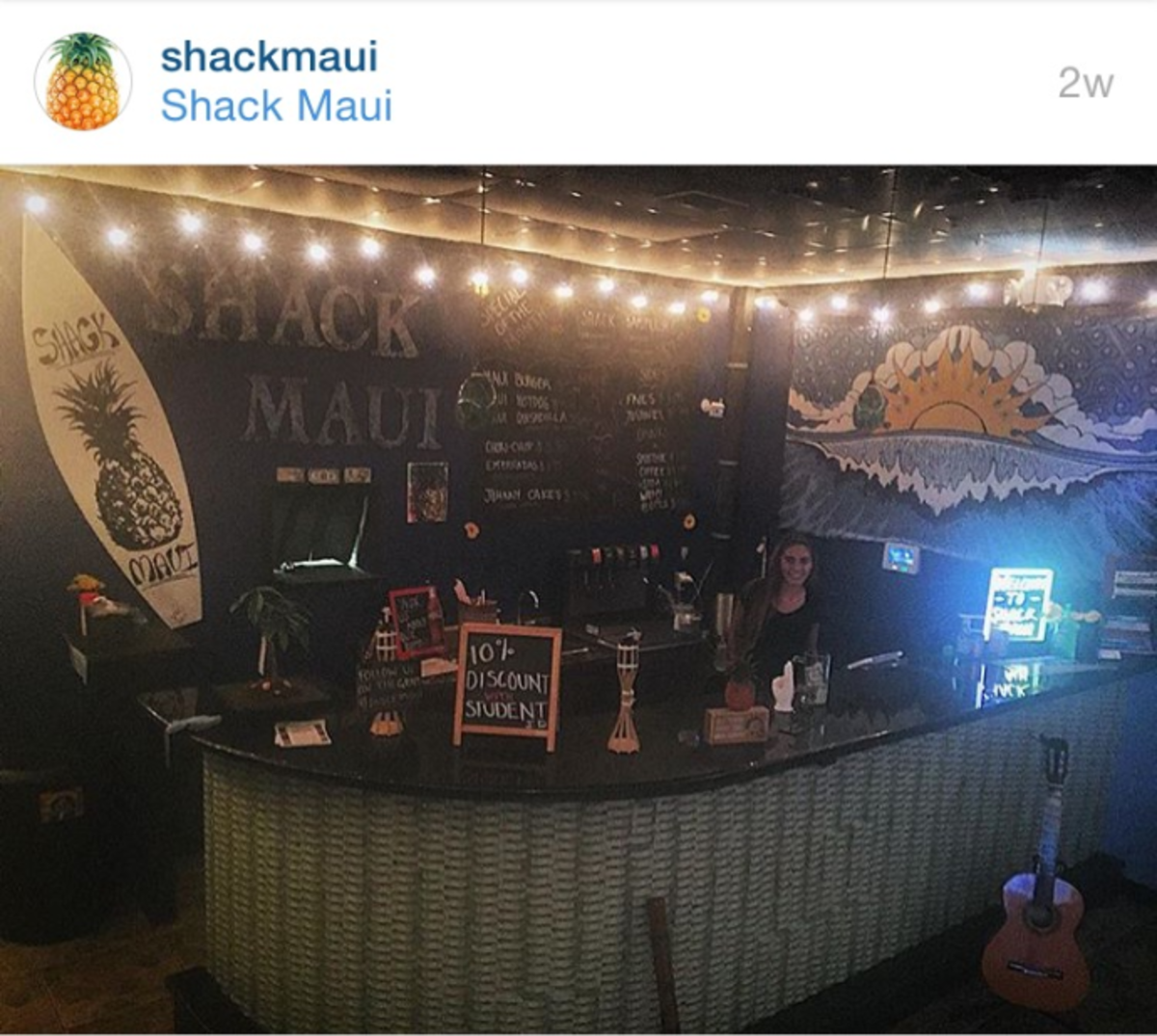 For junior marketing and logistics major Jessica Ibarreta, the signature Maui Burger and Tostones (plantain chips) are the whole package.
"It's different than what I've experienced here in Jacksonville and at a good price point," Ibarreta said. "The contrast of the crunchiness from the chips and sweetness from the pineapple was lovely."
The sweet and tangy taste of pineapple took on a new meaning when junior finance major Gio Wigfall had a taste of the burger.
"I thought it was really good, and it introduced me to pineapple in a new way," Wigfall said. "It brought a sense of excitement to the burger that I've ever had before. At first you don't know what to expect then once you savor it more and all the flavors come together nicely."
Because Shack Maui brings in a lot of its business from the stereotypical "broke college kid," Valerruten made sure the prices of his tropical cuisine reflected that. He even offers a 10% discount to students who present their student ID.
"I realize that everyone that is at school, and even if you're not a student, is realistically on a budget," Valderruten said. "I want to feel that when you leave here you feel like you can come back that same week because it's still in the budget, so the prices are very college friendly".
The Beach Blvd. burger eatery Shack Maui starts its grills at 3 p.m. and stays open nightly until 3 a.m. With chill music, a relaxed atmosphere and culinary creations with a Colombian twist, Shack Maui serves as a hub for hungry night-Ospreys.
—
For more information or news tips, or if you see an error in this story or have any compliments or concerns, contact features@unfspinnaker.com.