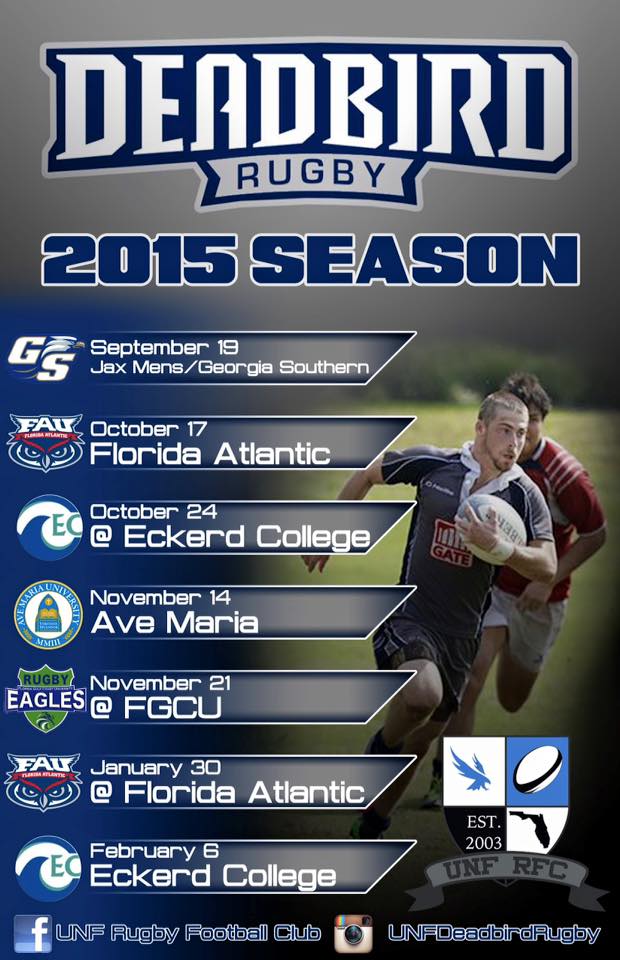 UNF rugby returns to the pitch Oct. 17, with memories of a playoff loss to Duke last season still fresh in their minds.
The Deadbirds had a rookie-heavy starting roster going into the 2014-2015 season. The team lost a majority of their starters to graduation, including both captains. Many of the Deadbirds that graduated helped lead UNF to the National Small College Rugby Organization (NSCRO) Final Four in 2012.
UNF rugby Head Coach Rich Alleger did not let the roster changes lower his expectations.
"Just like every season [the goal is the] Final Four," Alleger said.
For the upcoming 2015-2016 season, the player losses were minimal by comparison. The most notable departures included fly-half Devin Martling and the team captain, eight-man Joe Eichner.
The Deadbirds have also retained center David Aguilar, who was selected to play for the U.S. national rugby team for the 2017 Rugby World Cup. Aguilar is considered one of the top-20 rugby players in the nation.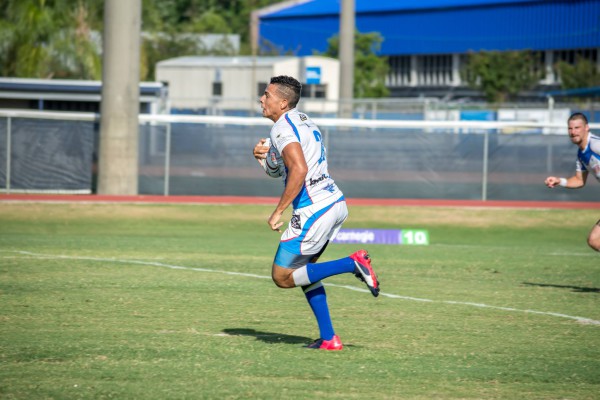 Aguilar will miss part of his senior season with the Deadbirds while he's with the U.S. national team.
The Deadbirds are not only retaining most of their starters, but several new faces are looking to make an instant impact for the team.
FSU transfer Phillip Gross is likely to start for UNF rugby at scrum-half. Some consider the scrum-half position to be rugby's equivalent to a football quarterback. Gross said he won't let the pressure affect him, but he still understands the responsibility that he shoulders.
"I would definitely say there is some pressure that comes with this position," Gross said. "The coaches have high expectations of me, and if the play gets messed up it's typically my fault."
Nobody predicted last season's young Deadbirds would make it past the conference championship. Yet, the team finished in the top-15 in the nation.
With the new scrum half, two imports from France, and a more experienced returning team, the Deadbirds look to surpass last year's sweet 16 appearance. A rematch against Duke would be a bonus for UNF.
The Deadbirds open their season at home against Florida Atlantic on Oct 14 at 2 p.m.
*Correction – An earlier version of this story specified that the Deadbirds season opener will be held at Hodges Stadium.
—
For more information or news tips, or if you see an error in this story or have any compliments or concerns, contact sports@unfspinnaker.com.