African Student Association open mic night showcases talent and diversity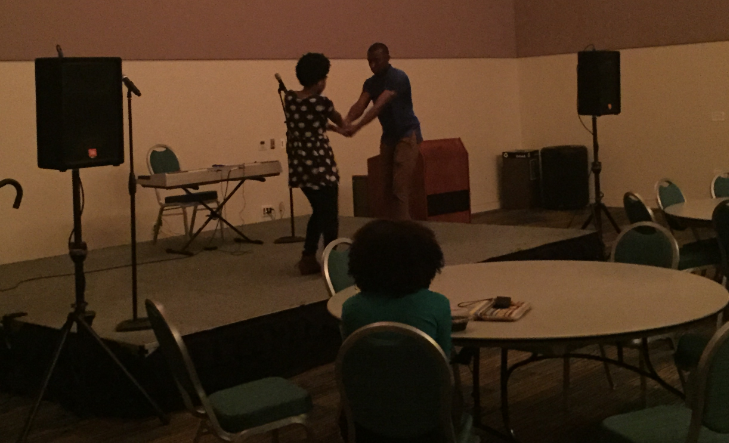 The stage was set on Tuesday at the Student Union, when students at the African Students Association (ASA) hosted an open mic talent show welcome to any student with a song to sing.
In a room draped with anticipation and wonder, students were eager to discover the talent set to take place on stage.
The ASA strives to spread awareness to those who do not understand what truly encapsulates pure African culture. While the event was set up for individual performances to dazzle the crowd, individuality sat in the backseat as togetherness drove the night away.
ASA President Iniabisi Akpabio, junior construction management major, wants to help break stereotypes that are typically associated with Africa, such as poverty. The club also acts as a "home away from home" for some students who have emigrated from Africa to the United States.
"We created another club where people can come and feel a sense of family from far away," Akpabio said.  "We're just trying to spread awareness that Africa is actually better than what you think it is."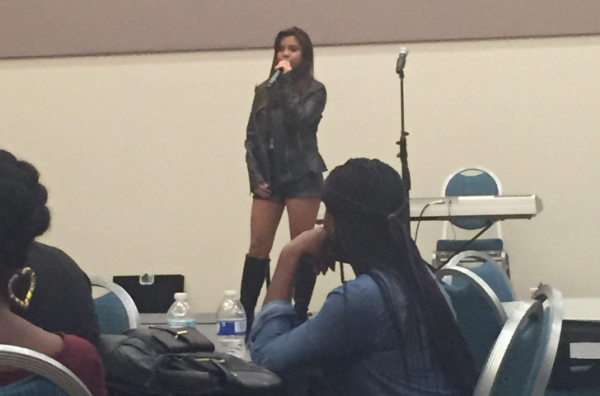 Akpabio is from Nigeria, and has plans to head back to his hometown after graduation to help build what is otherwise known as a third-world country.
Event Coordinator Marilyn Singleton, junior international business major, has a unique role within the organization, since she is the only one who is not actually from Africa.
Singleton also strives to spread awareness on the culture of Africa, especially to those who think it is a country.
"I think UNF students should know that we try to bring something that they don't know about, so that it will be an interesting thing for them to see and that it's more than what they expect and they can get something out of it and continually learn in the process," said Singleton. "If you educate you won't be ignorant anymore."
Post-baccalaureate and pre-nursing student Yoldine Valery is a part of the Haitian student organization that operates very closely with ASA.
"The organization gives you an opportunity to really connect with your roots," Valery said. "It's a cultural hodgepodge. We're very much alike but also very different at the same time."
The event put on by ASA showcased some unique talent throughout the night by members of the organization, and other students spectating who got inspired to show their talent.
The opening act featured Marissa Young with a passionate performance of her spoken word poem "Soul Ties."Akpabio followed it up with a medley of different Christian songs on the keyboard.
Junior advertising and music entrepreneurship major Haidy Andrada performed her version of the hit song "Killing Me Softly." The crowd clapped along and became as involved as Andrada herself.
"Singing is my passion," Andrada said. "I think with music I can tell a story and have some sort of social commentary on things."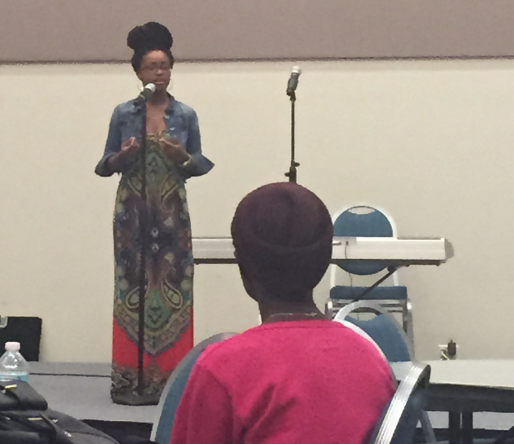 As the night went on, a few more performers took the stage captivating the audience in different ways. Akpabio and Valery collaborated in a dance.
"To me dancing is life, it's an individual expression but at the same time it's something that brings people together" Valery said. "The energy is undeniable, it encompasses everything that is cultural."
Graduate student and accounting major Dafnie Nacius put on powerful performance during her rendition of "Can't Take My Eyes Off of You." Nacius regularly attends ASA events, as they provide opportunity to dive into the understanding of a new culture.
"The organization has helped me really learn about African roots and culture," Nacius said. "I've been able to learn, meet people and network at these events."
In an evening set out to give students the opportunity to express their talents on stage in front of a crowd, the overall interpersonal connectedness stole the show.
ASA plans to host a variety of different events throughout the upcoming spring semester, and opens an invite to anyone who is interesting in understanding a culture different than their own.
—
For more information or news tips, or if you see an error in this story or have any compliments or concerns, contact [email protected].