Children's book on UNF wildlife aims to spread awareness of local environment
Video by Michael Herrera
UNF's Eco Adventure program has one main goal: to spread awareness of the local ecosystem through hands-on experience. With this goal in mind, Eco Adventures leaders have teamed up with a local artist to produce a children's book titled
A Home for Ozzie
.
Since the 382-acre Sawmill Slough Preserve that UNF revolves around contains many different plants and animals, the location totally lends itself to the environmental education process. The scenes found in the book are based on what you can see at UNF's Robert W. Loftin Nature Trails.
The trails, which are named after the UNF professor and environmentalist, were opened to the public in 1973. Stretching 12 miles total, the trails display a variety of terrains ranging from swamp to sand to forest.
"This is such a special place in this town," said Amy Costa, one of the book's co-authors. "So many students tell me they've transferred in or the reason they pick [UNF] is because of the nature preserve."
The book follows a confused young osprey, appropriately named Ozzie, who is simply looking for a place to live. Along the way, Ozzie meets many different Jacksonville native animals, such as turtles and raccoons, who explain the many different habitats found in Duval County in terms that a child could understand.
Vernon Payne, UNF's go-to graphic design artist since 1984, painted 32 pages for the book, using vivid watercolors to bring a very natural, lively and essential element to the story.
At 2014's One Spark festival, Costa, the assistant director of Eco Adventure, pitched the idea with Payne and co-author Jake FitzRoy. Two years later, the finished product in its fully colored, hardback glory is ready to hit bookstore shelves.
"We wanted to be involved with One Spark, and I wanted to focus on the trails and environmental education. So we came up with this idea of the book," Costa said.
Along with money earned from the crowdfunding events, the team received a Title I grant, referring to Title I of the Elementary and Secondary Education Act. This act aims to provide underprivileged students with access to educational resources. The reception of this grant makes it possible for Eco Adventures to not only host free field trips for elementary schools with low-income students, but also provides 600 students with a copy of the book.
In their One Spark pitch, the group brought specific attention to areas on the nature trails in need of structural repairs. They aimed to raise $10,000 to put out A Home for Ozzie in hopes of raising money from book sales or attracting donors to pay for repairs.
One portion of the trails that has started to deteriorate 40 years after its construction is the Red Maple Boardwalk, which borders UNF's Lake Oneida. This wheelchair accessible boardwalk is the primary section of the trail that is used in environmental education programs. After an engineering study during the fall that focused on the competence of the boardwalk, it was deemed a hazard and was effectually closed to the public on Oct. 1 for repairs.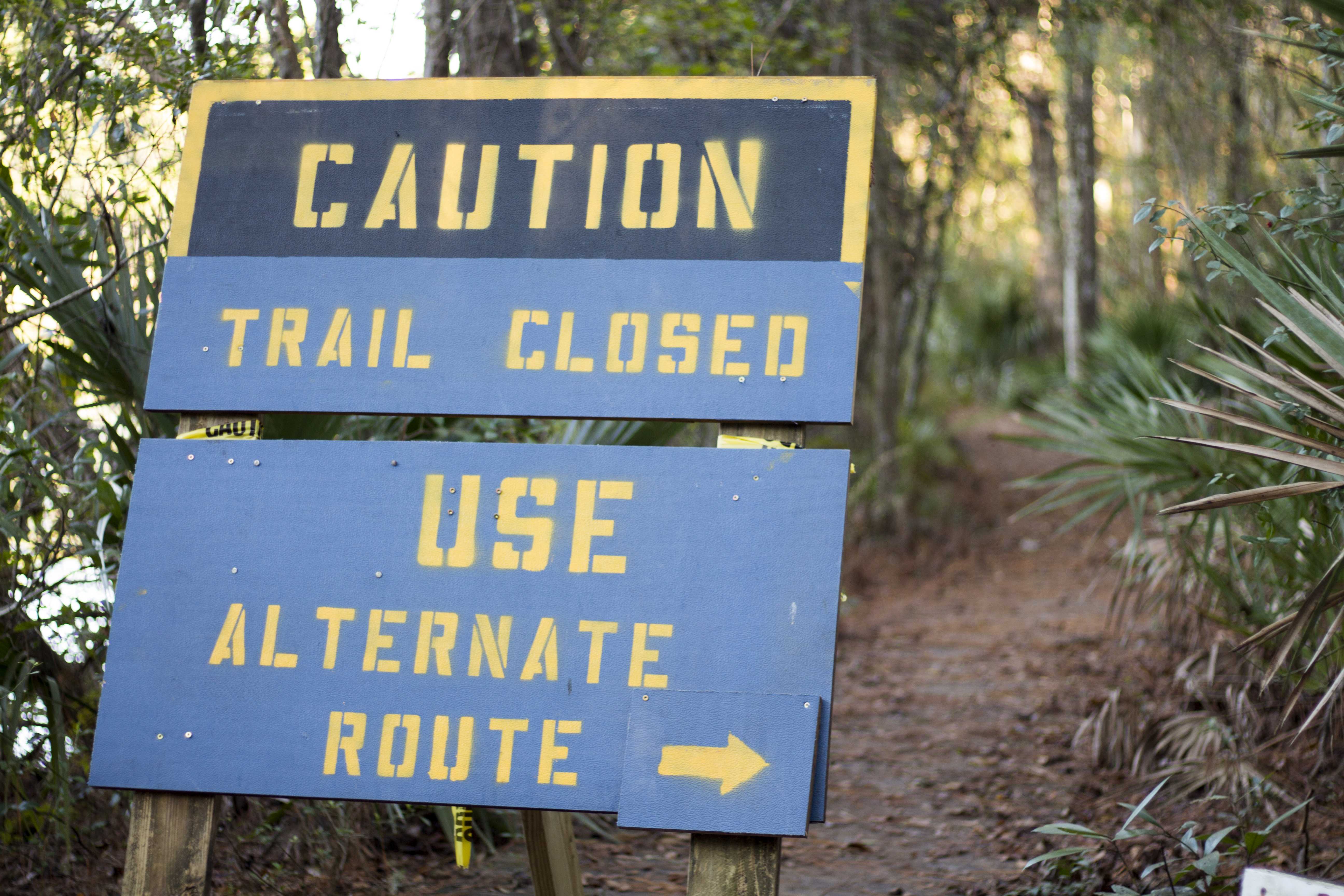 "Through the years, the boardwalk has aged," said Becky Purser, director of campus recreation. "Occasionally, a tree falls on it and [UNF's] Physical Facilities builds those portions back. But recently, it was apparent that there was a lot of wood that couldn't be nailed back down."
According to John Hale, assistant vice president of finance for UNF's physical facilities, the estimated cost of repairs is around $500,000. The proceeds from the book's sales will be put forward to revamp the Red Maple Boardwalk.
Along with the refurbishment of the boardwalk itself, one desired renovation, Costa explained, is the addition of new signs that coincide with the animal characters and their habitats from A Home for Ozzie. That way, young students can connect what they experience on the trails with what they have read in the book.
Per student requests, there have also been conversations within campus recreation about adding raised decks that extend over Lake Oneida from the boardwalk. Currently, there is one raised deck that many students use to relax or study on.
There will be an official A Home for Ozzie book reading and signing on Dec. 17 at the John M. Golden Educational Pavilion.
—
For more information or news tips, or if you see an error in this story or have any compliments or concerns, contact [email protected].