UNF student dies in plane crash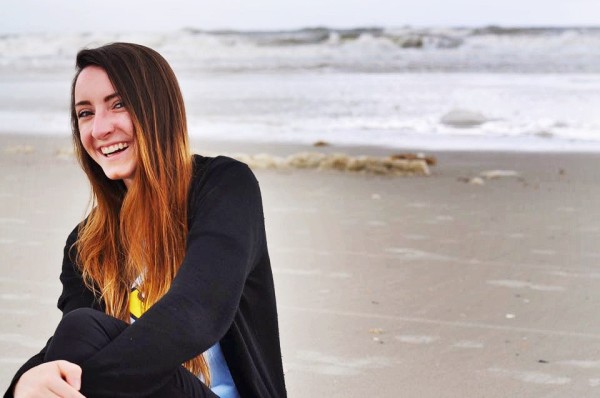 This story has been updated: Air Traffic Control recording captures pilot's last transmissions; preliminary report released in fatal crash
UNF freshman Maitland Jane Harvey, a sister of Alpha Chi Omega, was killed Thursday night when the plane she was traveling in crashed on its way to Tallahassee. She was 18-years-old.
The Federal Aviation Administration (FAA) told Spinnaker that the plane, a Vans RV-4, left Ocala International Airport headed for Tallahassee International Airport on Thursday night.
Air traffic controllers lost contact with the plane around 8:00 p.m. when it was inbound for Tallahassee. The plane was reported missing Thursday night and found at approximately 11:00 a.m. Friday in Greenville, Fla, which is about 45 minutes outside of Tallahassee. James Swiggart, Harvey's cousin, was piloting the aircraft and was also killed in the accident.
AXO Chapter President Jean Maierhoffer gave the following statement:
"I am not able to write something that justifies just how beautiful Maitland Harvey was inside and out. One was lucky if they were able to experience her true beauty and passion in person. She was dedicated and confident in herself and her goals. Her positive energy and smile were contagious. She was loyal sister and friend to many. Not only did Alpha Chi Omega lose an amazing individual but so did the entire UNF community. She has and will continue to inspire her fellow Ospreys to be true to themselves. She was a light in our chapter and will be greatly missed."
According to the aircraft manufacturer's website, the RV-4 is a single-engine aircraft that can carry a pilot and one passenger.
Friends and sisters were posting memories and condolences to Harvey's Facebook page.
The FAA and National Transportation Safety Board is investigating. Spinnaker will continue to follow this developing story, and will update with information as it comes available. 
**Updated 1/6/16 after receiving information regarding Harvey and Swiggart's relationship.
** Corrected 2/17/16 after receiving information that a previous source misidentified the name of the pilot.
—
For more information or news tips, or if you see an error in this story or have any compliments or concerns, contact [email protected].