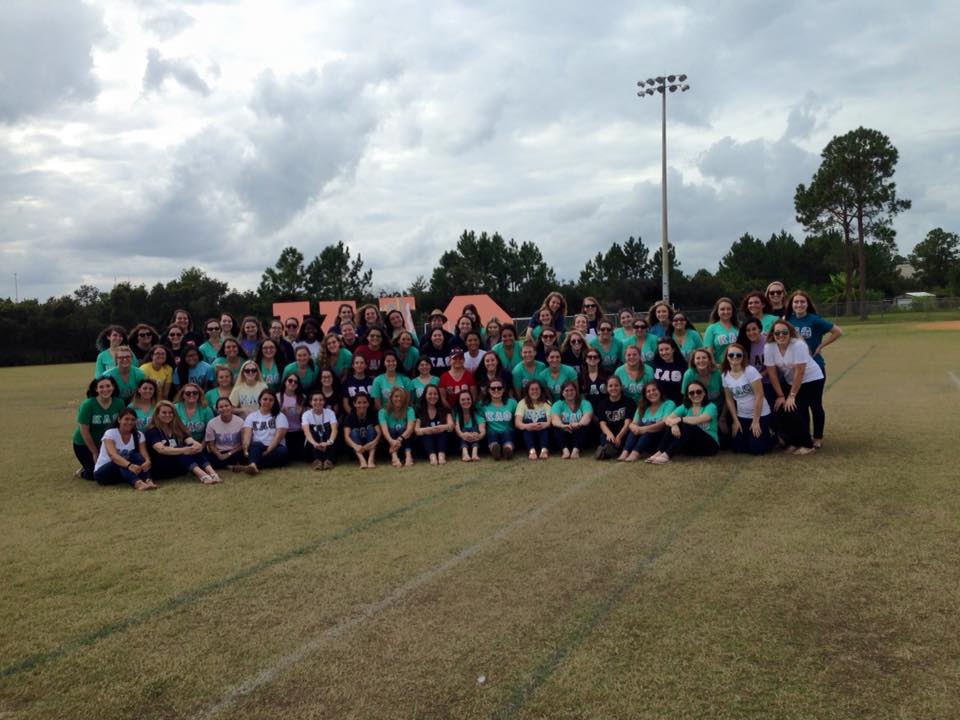 The University of North Florida's Eta Omicron chapter of Kappa Alpha Theta (ΚΑΘ) was honored recently with the Guardian ad Litem (GAL) Community Advocate of the Year Award.
GAL is a volunteer program in which court-appointed special advocates work with abused and neglected children. The volunteers are appointed to watch over the children and keep them from getting lost in the legal system.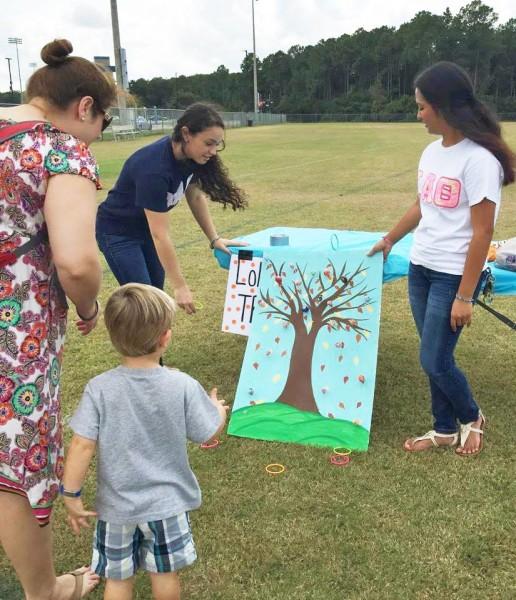 Last October, the chapter put on a carnival for the children and their guardians.
The carnival held on UNF's intramural fields gave the kids a chance to interact with the sorority sisters, creating a positive experience for everyone , said KAO's Brenna St. Pierre.
The field was loaded up with homemade games for the kids, and that's not all, the sisters gave away prizes and goodie-bags.
In addition to all the fun at this event, ΚΑΘ members worked all year long to educate others about GAL. The carnival event, along with the other GAL-focused fundraising events, led the sorority to raise $6,000 that would support children in the GAL program.
"Getting to see the children that we've been working for only made [carnival] that much more special, and it was really awesome," St. Pierre said.
Th carnival was the first event where the sisters could interact with the children. This was made possible because of the normalcy act, which states that guardians are allowed to do "normal activities" with their kids, like going on field trips and events.
St. Pierre said they try to raise awareness and encourage people to volunteer to be guardians. There are currently around 600 volunteers and 1,200 children in the GAL program.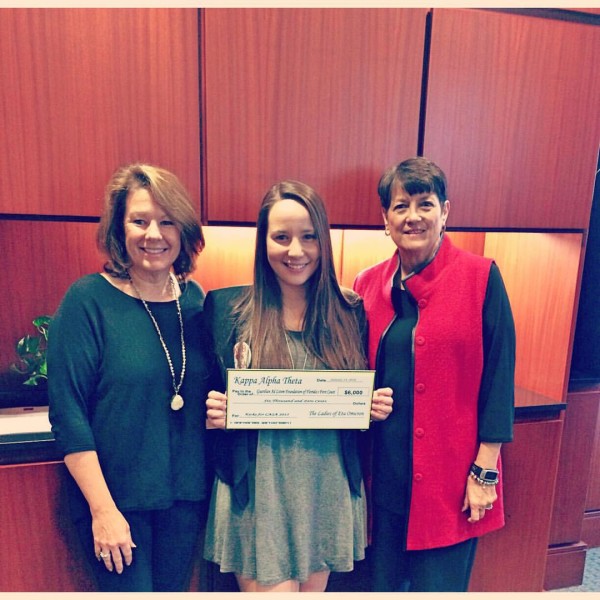 ΚΑΘ is involved in other forms of community service as well. St. Pierre said the sorority has organized trips to clean up a local YMCA, visit a retirement facility, and volunteer at the Humane Society.
And with this "Community Advocate of the Year" nod for the sorority, it only shows that no small act of kindness goes unnoticed.
If you want to volunteer or learn more about GAL, click here.
—
For more information or news tips, or if you see an error in this story or have any compliments or concerns, contact [email protected].