UNF student spent spring break spinning the big wheel on America's Game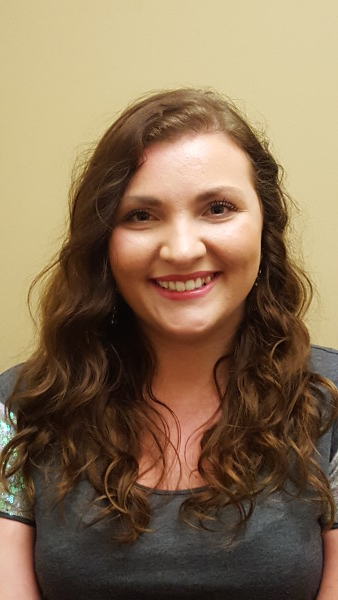 When a UNF student and her mother spotted the Wheelmobile at the Jacksonville Fair last November, they decided to take on the wheel of chance and audition.
Senior child psychology major Teal Kane sat in the third seat of the third row as she waited for her name to be called for the preliminary audition. Although her mother failed to solve the puzzle that would advance her audition, Kane still had a chance to compete.
Three weeks after returning home from the fair, Kane received an email from the show informing her that she had been randomly selected to audition. After she completed a writing exam and competed in multiple games, weeks went by before the show reached out to her via email. She made it.
Kane spent Spring Break as a contestant on "Wheel of Fortune" in Culver, California.
She was surprised at how intense the selection process was for getting to play Wheel of Fortune. The process was reminiscent of a college course.
"We had a written test portion," Kane said. "They went and graded it, came back and then they cut down the 60 to 16." Kane said contestants also had to spin a wheel and introduce themselves as they would on the show.
Once she arrived at Sony studios, there were more legalities to handle.
"They had an attorney there," she said. "It was just crazy because of all the rules and regulations."
When "Wheel of Fortune" informed her she would be an official participant, Kane decided she needed to ready herself.
"I work, so I record [the show], and I've been watching the show every single night, Monday through Friday," Kane said. "I have the mobile app, and there's another game on like the PS4. So that's really what I've been doing."
She also read blogs to know what to expect before, during and after filming. Kane expected to be nervous playing in front of millions of viewers, but advice from a family friend and her experience on stage as a former dancer and actress allowed Kane to spin the 2,400 lb wheel with confidence.
Her father's friend, who is a former participant, advised her to remove the lights and cameras and to focus on playing the game.
"I just wanted to be up there all day. It was so much fun," Kane said. "Even with Pat standing right next to you and talking to you. It didn't phase me."
Kane's preparation helped ease her nerves, but no number of blogs helped prepare her for the shockingly small size of the audience and puzzle board.
"The studio is so small. The way it's portrayed on TV, it looks so big, and I couldn't believe it," Kane said. "Everything was so miniature."
The show made sure the contestants looked their best throughout the game, taking each commercial break as an opportunity to refresh the contestants' appearances.
"In between each commercial break they have you come down your podium. They powder you up, put lipgloss on, make sure your hair looks good, give you water," Kane said. "They did it so many times that by the end it feels like your makeup is caked on you."
Before meeting Pat Sajak, WOF host, on stage, the contestants met Vanna White, who was also preparing for filming.
"She came backstage with wet hair pulled back, no makeup, T-shirt, jeans. She was hugging everybody and wishing us good luck," Kane said.
Kane expanded on the idea that her and her mother both believe her participation on the show was meant to be. Kane's lucky number is three. The way everything turned out, there were many threes involved in her journey to get there.
"It's the 33rd season of the show, so if I go onto the bonus wheel, then, regardless, the least amount I can get is $33,000 in addition to whatever my winnings are accumulated from the game," Kane said. "It's played out like it's meant to happen."
She says her favorite part of the experience was how everything lined up in her favor. "Some people were there, and they have been waiting years to get on the show," Kane said. "The way it lined up is probably the best part, and that it lined up on my spring break."
Before participating on the show, Kane told Spinnaker she hoped to work towards paying off student debt and possibly purchasing a new car with her winnings. Kane isn't allowed to share the outcome of the show until it airs, but she said it was a positive ending.
"All in all, it was a pretty incredible experience." Kane said. "Regardless, every contestant receives the $1,000 prize, so I think we're all very happy with the outcome of the show."
WTLV NBC12 will air this episode of "Wheel of Fortune" on April 25 at 7 p.m.
—
For more information or news tips, or if you see an error in this story or have any compliments or concerns, contact [email protected].