Over the Moon: How one hire changed UNF athletics for years to come
When the Ospreys joined the Atlantic Sun in 2005 they became the punching bag of the league, compiling just 20 wins over the following four years and living in the cellar of league standings.
Flash-forward to 2016, and the Ospreys have not only broken program records for wins and championships, but also created a culture of sustainable success.
What changed?
In 2009, North Florida hired Lee Moon to replace Dr. Richard Gropper, who had served 15 years as UNF's director of athletics. Moon, a veteran of collegiate athletic administration, has a sterling resume of hiring top-tier head coaches. While at Marshall University, he was responsible for hiring Billy Donovan, who would later win two national championships and be hired as an NBA head coach. At Creighton University he hired Dana Altman, who led the team to seven NCAA Tournament appearances.
When Moon arrived at UNF, he chose Matthew Driscoll to lead the team in its first year as a full-fledged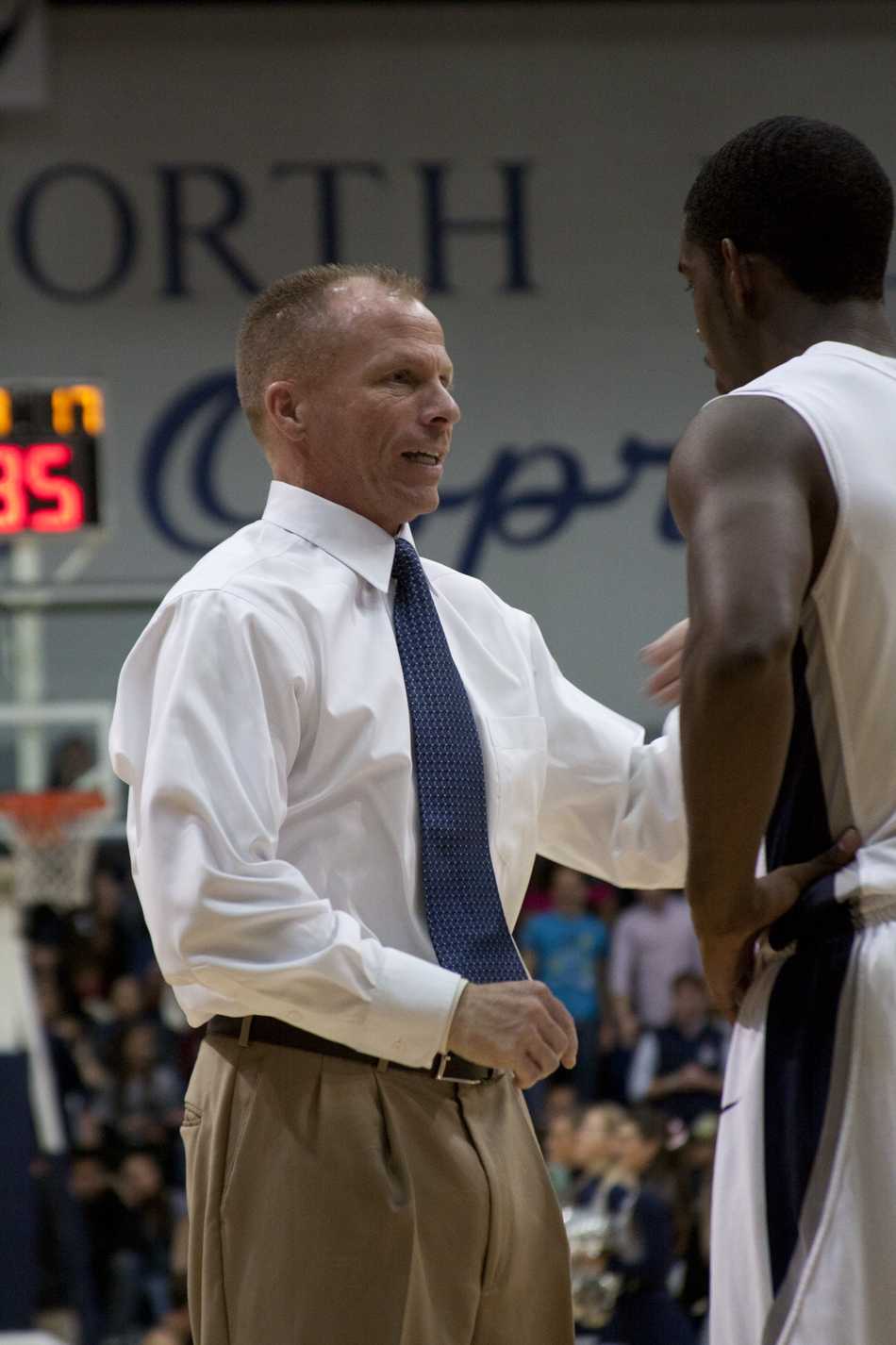 Division 1 member.
"We want to win championships here," Driscoll said to ESPN after being hired. "That's what we want to do."
Driscoll's impact was immediate. In his first four years, the Ospreys won 90 games and two A-Sun regular season titles. His team made appearances in both the National Invitation Tournament and the NCAA March Madness tournament while breaking countless program records.
Driscoll, who recently signed a four-year extension, appears to be following in the footsteps of former Moon hires. The basketball program has dominated the A-Sun the past two years and earned national praise as an up-and-coming mid-major team capable of beating large schools with better pedigrees.
In addition to his on-court success, Driscoll ingrained himself into campus life and drove the city's attention to the Ospreys. Driscoll became known for giving out his phone number during freshman orientation, encouraging students to communicate with him. He also made occasional appearances on the Jacksonville Jaguars sideline during training camp, leading to Gus Bradley and multiple Jaguar players attending games. Driscoll garnered national attention with his emphatic proclamation during a halftime interview in the team's only NCAA Tournament appearance.
"Ballers make plays. Dudes are dudes," Driscoll said. "I mean, that's the way life works. Just play and be a baller."
These blunt words caught the attention of national media outlets such as USA Today, the Huffington Post and ESPN.
While the basketball team's rise has fetched the most publicity, the entire Athletics Department has seen success since Moon's arrival.
During his tenure, the Ospreys have brought home 21 A-Sun Conference Championships, including titles in men's basketball, baseball, women's tennis and men's golf during the 2014-2015 season. The Ospreys have also sent teams in several sports to NCAA postseason play. Moon has also created two new varsity programs — beach volleyball and women's golf, both in 2012.
Moon's focus extended beyond the playing field. Since his arrival, student athletes have sported a cumulative GPA at or above 3.0, highlighted by a 3.18 during the 2014-15 season. Attendance has also risen during his tenure, and UNF teams rank among the A-Sun leaders in home attendance, led by the basketball program's record mark of 2,725 average per game in 2014-2015.
"My statement from the beginning is enthusiasm is caught, not taught," Moon told the Florida Times-Union. "And you do that with our students. They set the tone. When they create the loud environment, other people want to see it and be part of it."
Senior Beau Beech noticed the change from his freshman year, when they had only 25 fans show up at a game, to now, when scalpers tried to up-sell tickets outside the arena before the A-Sun championship game.
Moon played a main role in securing funding for enhancements to the UNF Arena, including a massive, four-sided video display scoreboard that hovers above center-court and a 40-foot digital scorer's table along the sideline.
If there's a blemish on Moon's UNF stint it occurred in March, when the school announced they reached a $1.25 million settlement with former Women's Head Coach Mary Tappmeyer who accused Moon of discriminatory and racist behavior. President Delaney denied the accusations, saying "every one of those allegations are wrong" and settling was the best business decision.
From successful head coaching hires, to state-of-the-art renovations, Lee Moon has changed the landscape of UNF athletics in more ways than one. In 2011, former Osprey and now Assistant Director of Athletic Marketing Josh Baker told Spinnaker, "I think the biggest thing Coach Moon brought is excitement. There's now a buzz on campus and in the Jacksonville community that I don't think there was before."
—
For more information or news tips, or if you see an error in this story or have any compliments or concerns, contact [email protected].