Started from the Bottom: UNF Student Adapts and Excels in Wheelchair Rugby
Video by Bernadyn Nettles and Brittany Moore
After waking up from a three-month coma, Steven Walker realized he no longer had hands. To save his life, his hands as well as his legs from the knee down, and part of his face had been amputated.  In 2012, Walker developed a tooth infection with a rare disease called Capnocytophaga, causing his organs to shut down and put him in a coma. Walker, a junior studying mathematics at the University of North Florida, is a quadriplegic, but he also does a really cool thing. He plays wheelchair rugby.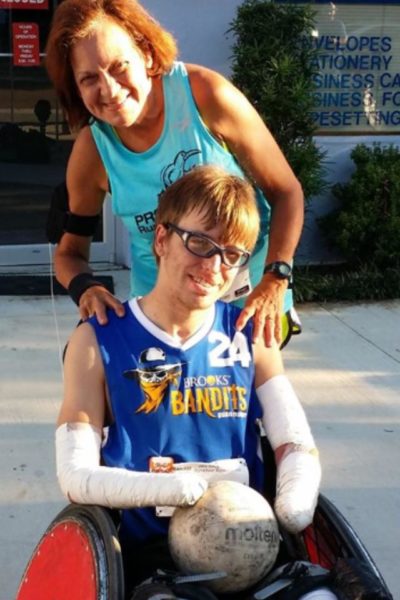 Shortly after Walker revived from his coma, his doctor called a woman who would forever change Walker's life: Alice Krauss. Krauss is an occupational therapist and program manager of Brooks Adaptive Sports and Recreation program. She started the program in 2007 after noticing patients going home from rehabilitative care and not being able to sustain that same care. It was the story she heard time after time.
Krauss recalled Walker's physical condition while at the hospital. "He was recovering from open wounds from where his legs and arms were amputated. Breathing was hard and he was on a respirator."
Krauss introduced Walker to rugby, showing him YouTube videos while he was recovering in the hospital. Krauss's program was hosting a Paralympic rugby coach whom she later asked to encourage Walker to join the team since he was really struggling.
He decided to join the team shortly after leaving the hospital.
Walker became very passionate with wheelchair rugby and enjoyed playing on the Brooks Bandits team. It helped him get his life back on track.
"It's like a spring-board effect. After I realized I liked rugby, it opened up possibilities," Walker said. "The whole organization brings people together. It keeps our mind pre-occupied. My involvement with this program is where I was able to figure everything out. I was able to get an apartment and start again at UNF."
The team's friendship with one another, alongside their hard work and team effort, undoubtedly propelled the Brooks Bandits to win the Division II national championship title this past April at the three-day tournament in Houston, Texas. Walker is not only known for his athleticism, but also for having a heart for outreach.
"If he sees another amputee or someone hanging by himself," Krauss commented, "he'll reach out and introduce himself. He relates to people in such a magical way."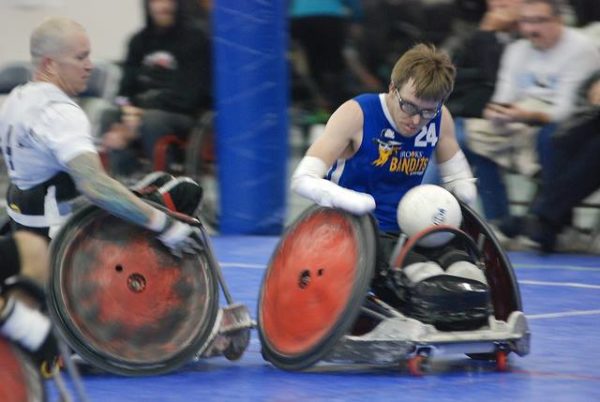 And Walker isn't stopping at wheelchair rugby. He's excited about trying out wakeboarding and wants to continue to defy the odds.
"I was told three years ago I couldn't do it, and now I can. It's another thing that caught my eye," Walker said.
After Walker completes his bachelor's degree, he plans to keep his options open. "I'm always switching things up. I like to have many options on the table in case one falls off. You will have your ups and downs, but you have to believe that things will work out."
To learn more about the Brooks Adaptive Sports and Recreation Program, call their office at 904-345-7314. You can also contact UNF's Disability Resource Center for more information about on-campus resources.
—
For more information or news tips, or if you see an error in this story or have any compliments or concerns, contact [email protected].