Arena walkway teardown: What to expect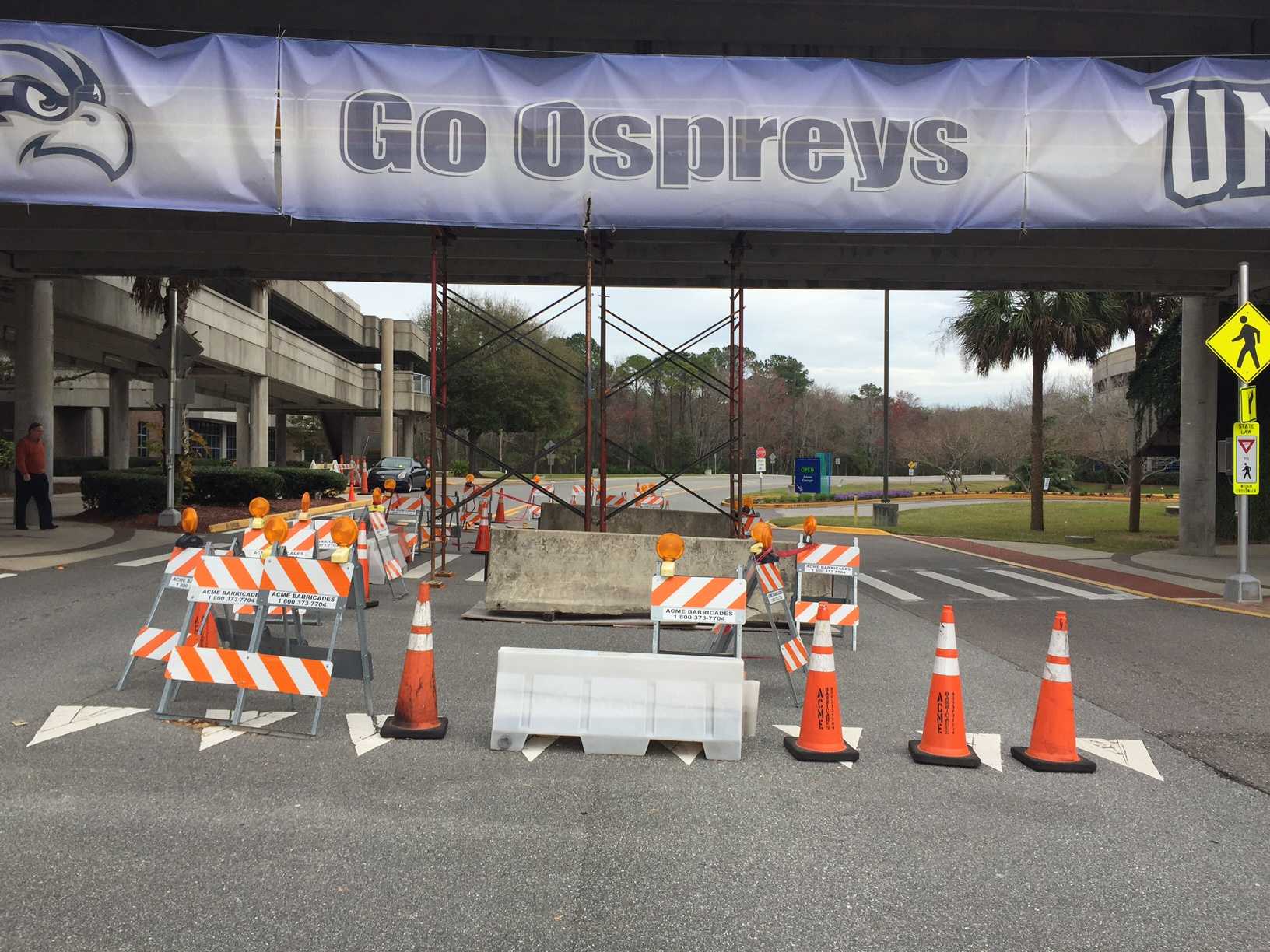 Monday, June 13 marks the beginning of demolition on the arena walkway and iconic UNF staircase across from the Osprey Fountain.
Students should be on the lookout for some changes to the regular flow of traffic around the arena side of UNF Drive.
About half of UNF Drive will be sectioned off, with only one lane in use at a time, according to Zak Ovadia, director of campus planning. He said UNFPD will be directing traffic through the open lane and around the construction site.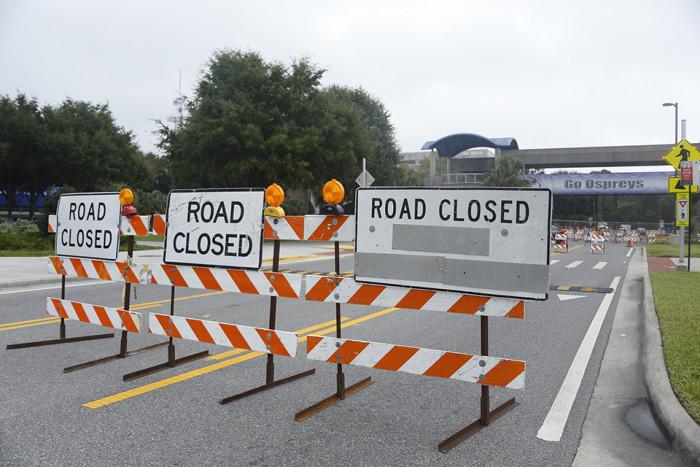 He said they may have to close off both lanes at some point early on in the demolition process, but plan to only do so over a weekend, when there are fewer people driving around campus.
There will be no on-street parking in the area around the arena during the entire demolition process, which is estimated to continue through the first week of August.
Josh Hastings, medical engineering junior, said unless they're going to charge us more tuition for whatever reason, he doesn't think it matters too much.
"Oh, I mean, it's not a big deal. It's not going to effect my life that much," said Nikki Price, geology freshman.
Lauren Taffer, film major, said she thinks that it'll be inconvenient with all the traffic blocks and people working on it because students won't be able to walk though there as easily.
—
For more information or news tips, or if you see an error in this story or have any compliments or concerns, contact [email protected].