Candle-lit vigil held at UNF to honor Orlando shooting victims
Video by Will Weber and Brittany Moore 
What began as a night of fun at a popular Orlando gay night club ended in horror, leaving the world as well as the UNF community in emotional shambles.
The University of North Florida LGBT Resource center held a candle lit vigil for the victims of the Orlando shooting in the Peace Plaza. UNFPD had the event surrounded for safety. Students had the opportunity to sign their names on a sign that will be displayed at UNF as well as write personal cards that will be sent to Pulse night club.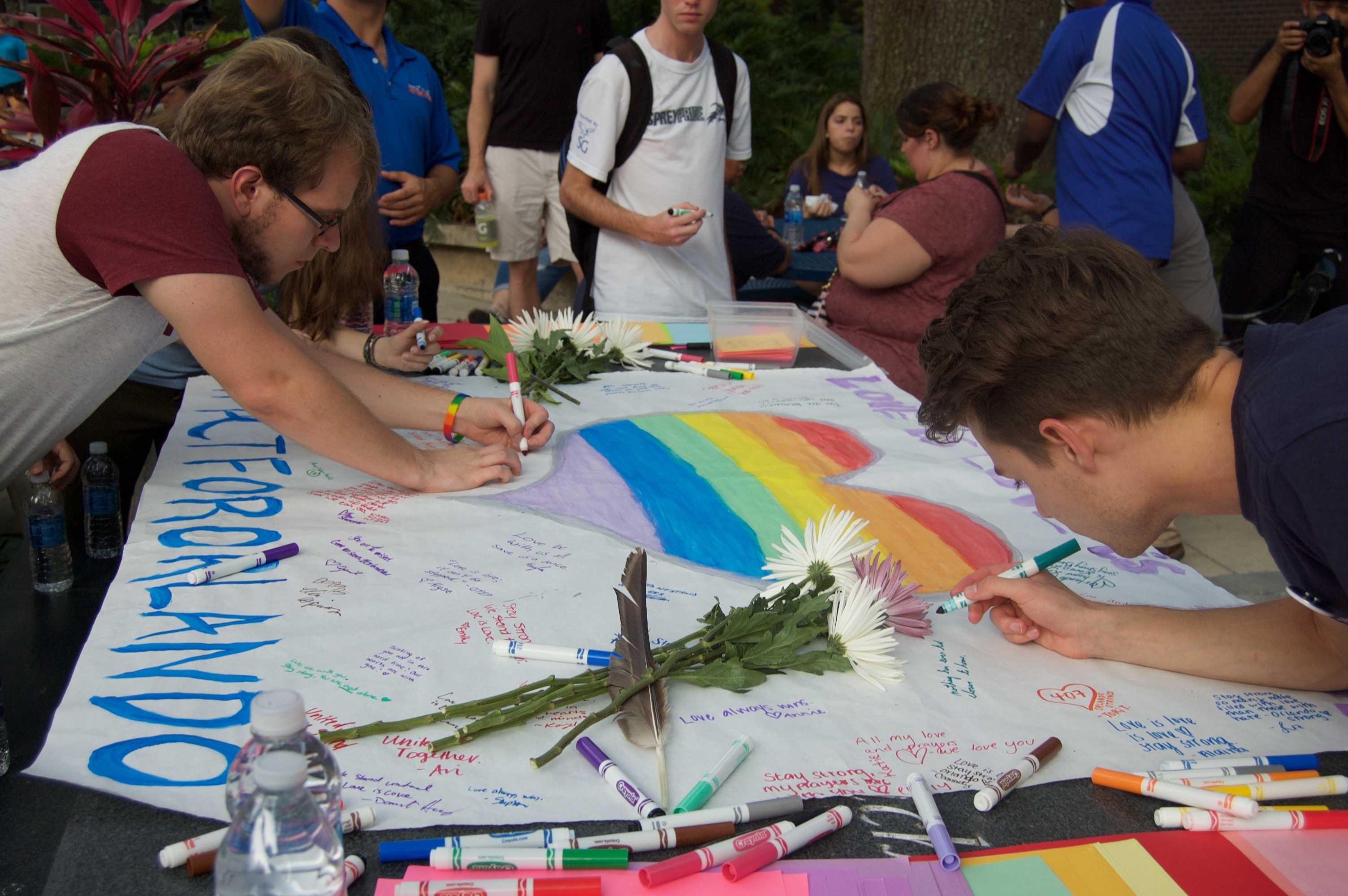 The ceremony began with a welcome by Kaitlin Legg, Assistant Director of the LGBT resource Center, followed by a reading of the names. The names of each the 49 victims of the massacre that struck Pulse night club.
Their ages range from 18 to 50. Their occupations range from a recent high school grad to an accountant.
UNF Vice President Dr. Tom Serwatka as well as several student speakers delivered remarks honoring the victims preceding the lighting of the candles.
Serwatka ended his speech saying, "Don't think that you can't make a difference, because you can. If any of those 49 names rang a bell with you, and if you felt a pain when you heard their name or heard the whole list, take the energy from that and walk out of here and find a way to change the world."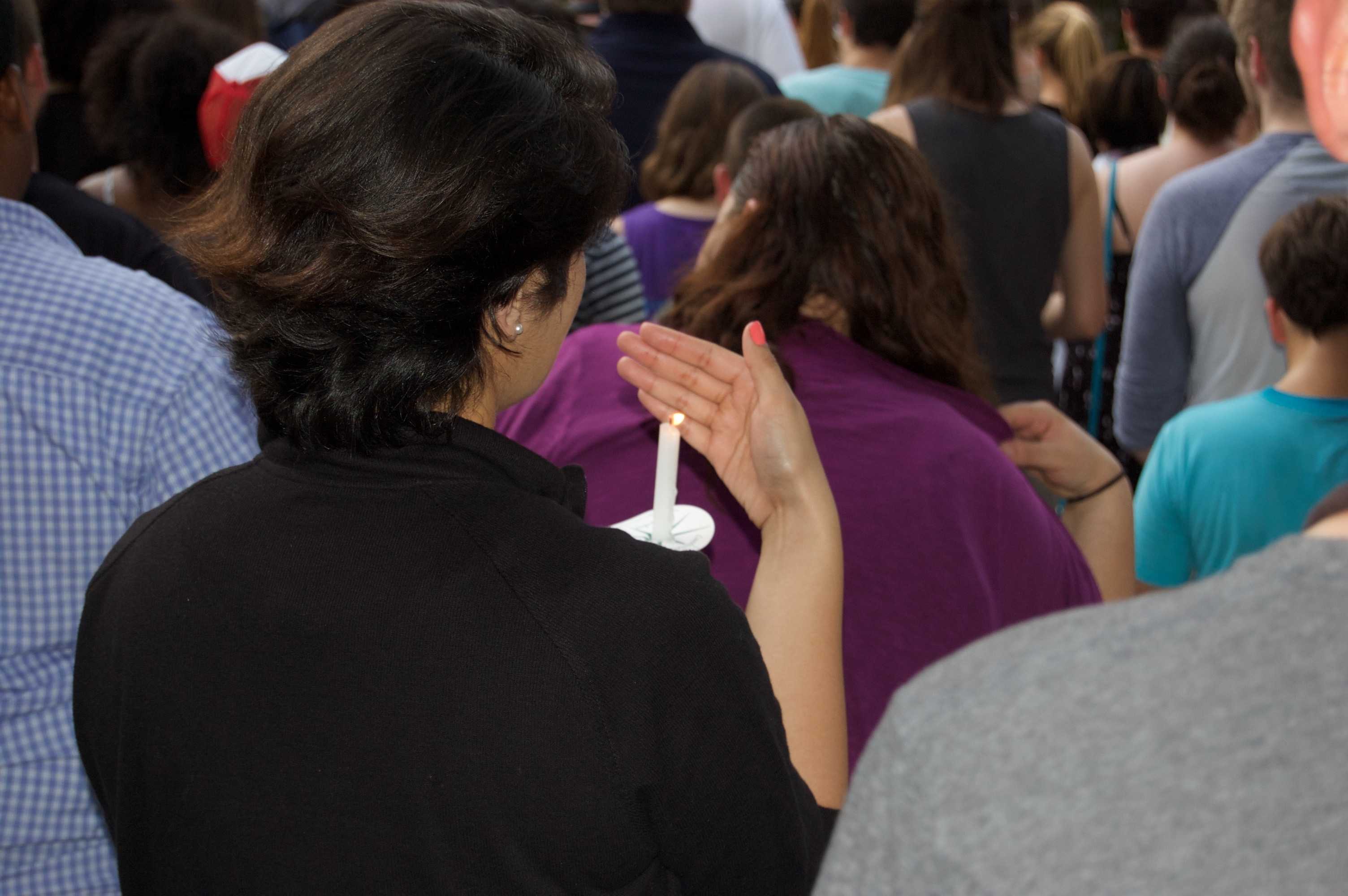 Students and other members of the Jacksonville community joined for a moment of candle-lit silence to honor those involved in the shooting.
UNF student Christopher Jordan said, "As a member of both the LGBT community and the larger community of Ospreys it is comforting to know that we have this overflow of support for the LGBT community. Any college student has gone to the club for a night out and the fact that now that's kind of a dangerous activity, it's really scary."
Jim Moody, Artistic Director for the Jacksonville Men's Chorus, concluded the ceremony leading the community in a song "Let there be Peace."
Kaitlin Legg said, "The outpouring of support that we've had for the LGBT students has been far beyond anything I've expected. To see everyone here tonight it just shows how important it is to have a safe place for folks to feel safe and affirmed."
We are reminded that these people are more than just their names — They are children, mothers, fathers, significant others and most importantly loved ones.
—
For more information or news tips, or if you see an error in this story or have any compliments or concerns, contact [email protected].