Connection Fest hangs out in Metropolitan Park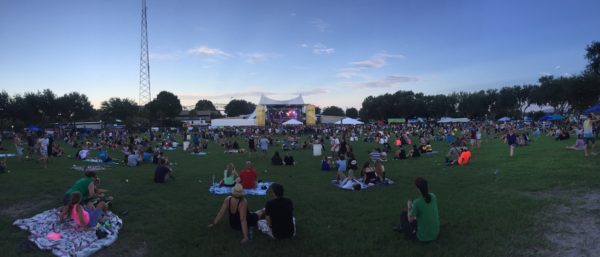 Local alternative station X102.9 hosted the Connection Fest on Saturday down by the river at Metropolitan Park. They even had Wu Tang. screams internally
Some quite different sounds headlined this riverside festival, from Wu Tang Clan and Cage the Elephant, to Nevershoutnever and Taking Back Sunday. And festival goers made it very clear this is who they came to see.
A large handful of the festival-goers did not show much support at the smaller stages once the sun went down. I decided to take a break from the trap house stench coming from the Wu Tang crowd and visited one smaller act, Eroc. The laid-back reggae rock group, which I thought was very good, had an underwhelming crowd—there were maybe 15 people watching the stage. As the band's very aware vocalist said, "You guys must not know that Wu Tang is playing over there."
Let's be real—the old school rap group was definitely the centerpiece of the entire festival. I was of course skeptical, but the clan put me in my place. They were amazing performers, the crowd had a blast, and it was refreshing to see rappers who could actually rhyme—live.
The stage was basically just a house party with no less than 10 people surrounding the rappers at all times. Few were doing anything but dancing. The band played all the hits, and even a couple tributes to the "fallen artists" like Nirvana via a track their talented DJ spun. This was a pleasant surprise for me, but everyone else seemed to expect it.
Cage the Elephant came out next to top off the night. As lead vocalist Matt Shultz introduced the Nashville alternative group, he said, "It's hard to follow a legend, but we're gonna try to have some fun up here."
They were successful. Cage the Elephant is one of the more popular bands that has gotten past the threshold of the general public only knowing one of their songs—otherwise known as a one-hit wonder.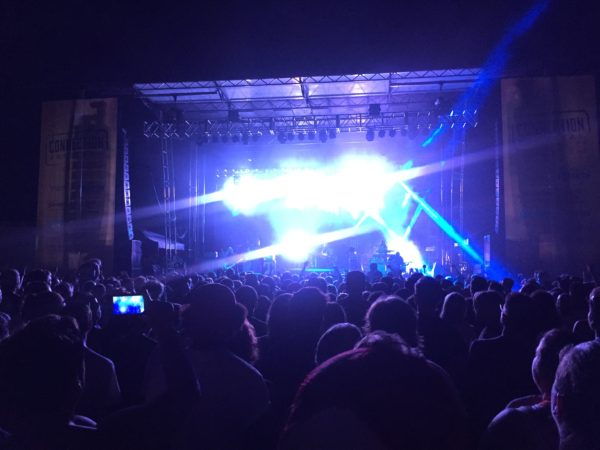 Cage the Elephant actually has tons of popular songs, all of which are good. As someone who likes the band but doesn't actively listen to them, I could sing along to just about every song the band played. Concerts are always more fun when you know the words.
Just when you thought your life couldn't get any cooler after hearing "Trouble" live, Cage the Elephant played "Ain't No Rest for the Wicked" and the crowd exploded with excitement. Conclusion: Cage the Elephant is a good, solid band that totally knows how to put on an amazing, entertaining show. I blame the group's Nashville roots.
A surprisingly small festival, Connection Fest did the job of a nice, laid back event that everyone could enjoy, which is hard to do. Kudos to Connection Fest.