2016 Vice Presidential candidates: an overview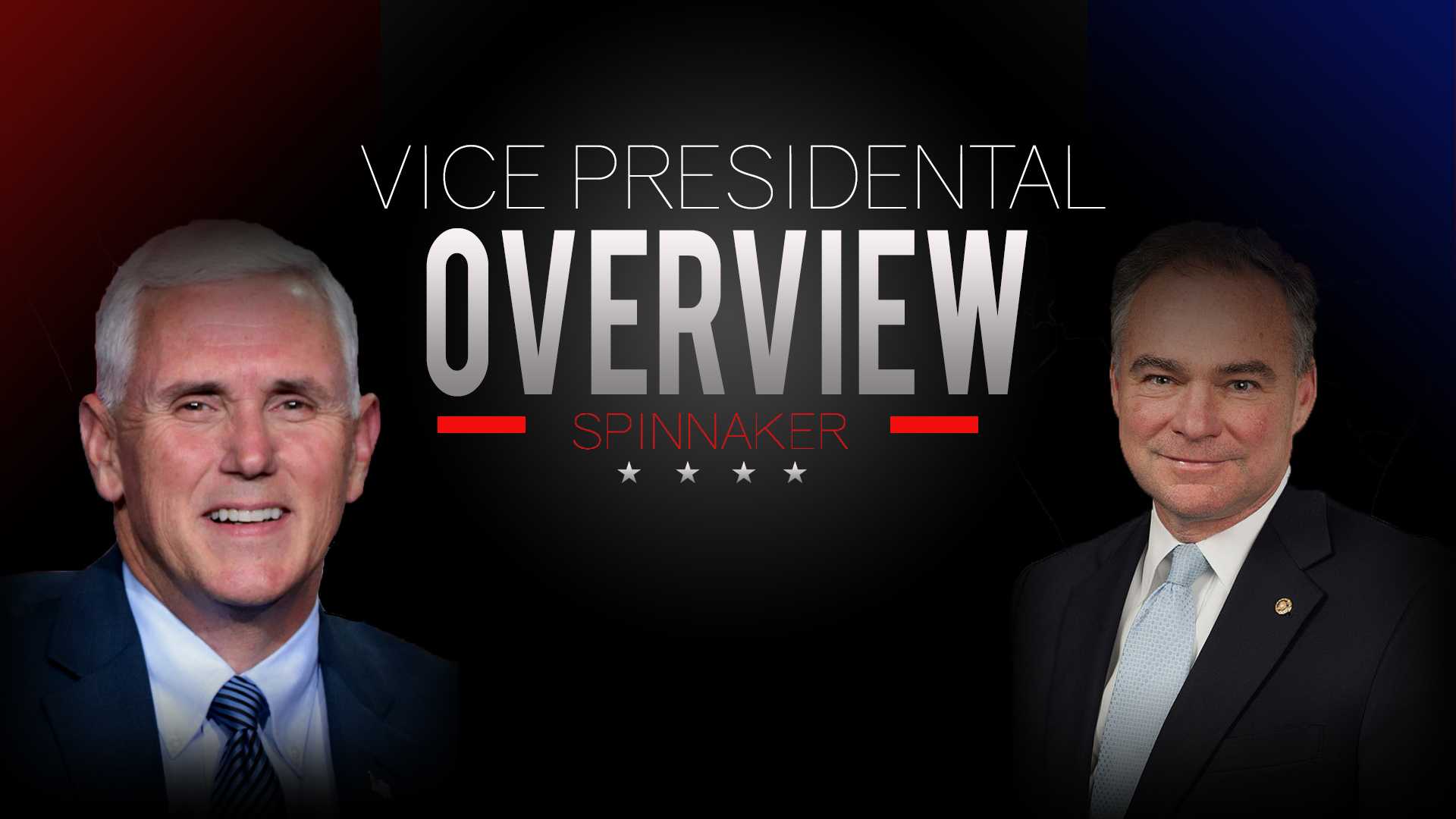 Before they were our presidential candidates, Donald Trump and Hillary Clinton were common names. Thanks to his business success and reality TV show and her long political history, most American's came into this election with some kind of awareness of both candidates.
But what about their vice presidential elects?
Spinnaker is here with an overview of Mike Pence and Tim Kaine, the two men vying for second in command:
Mike Pence: christian, conservative, and Republican – "in that order."
Hometown: Columbus, Indiana.
Education: Hanover College, Indiana University McKinney School of Law.
Fun Fact: Pence had a radio talk show called "The Mike Pence Show" in the late nineties. Because of this, he would refer to himself as "Rush Limbaugh on decaf."
Experience:
U.S. Congress (2001-2013)

Governor of Indiana (2013-present)

Head of republican study committee (2009-2011)
Why was he chosen?
Trump announced Pence as his running mate on July 15, saying he was "a man of honor, character and honesty." With his record of leadership in the republican party, and his tendency to take very conservative standpoints on issues, like health care, civil rights, and education, it's clear party unity played a key role in this selection.
Tim Kaine: always striving to be a "man for others."
Hometown: Saint Paul, Minnesota.
Education: University of Missouri, Harvard Law School.
Fun Fact: Kaine took a year off from Law School to volunteer with Jesuit missionaries in Honduras.
Experience:
Mayor of Richmond, VA (1998-2001)

Governor of Virginia (2006-2010)

U.S. Senator (2013-present)
Why was he chosen?
Kaine's political history aligns well with the policies Hillary is campaigning on. He focused on education in Richmond, gun safety laws after the Virginia Tech shooting and foreign relations. He formally accepted the offer to be her running mate on July 28, after Hillary described him as a "Progressive who likes to get things done."
—
For more information or news tips, or if you see an error in this story or have any compliments or concerns, contact [email protected].