People of UNF: Back to the Future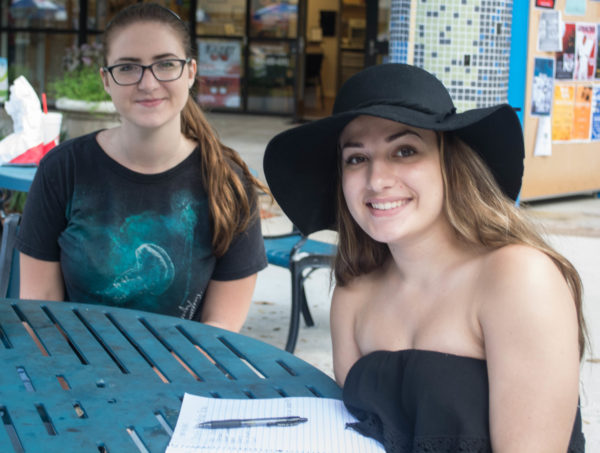 What will our lives be like in 2045? What new technology will we have, if any?
Saavedra: I think we're gonna have some pretty awesome phones.
Galluzzi: That don't explode.
Saavedra: Yeah, that don't explode. I think it'll probably be like glass that doesn't break — super duper thin, can project things. They're working on it.
Do you think that glass will be used for doors and windows, or just for phones?
Saavedra: Just for phones, because there's too much of a business for replacing glass windows and stuff.
How will your field of study evolve?
Galluzzi: For my field of study, psychology, I think they're going to have awesome new brain scanning. I think that's the next step they're trying to do — like look inside the brain and figure things out — and like with autism being such a big thing now, but they don't really know what causes it. They don't know the reasons it's there, so I think in the future they're going to have more answers for things we don't understand in terms of the human functions.
Saavedra: The analysis would be so advanced. We'd be able to study the parents and tell you what the likelihood your child has of having a disorder before the child is even born.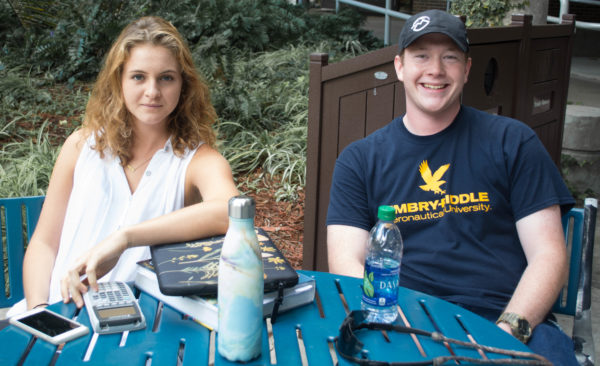 What will America be like in 2045?
Kilgannon: I mean if Trump is in charge, I doubt we're going to be here so … It's all good. We'll be fine.
Do you think we'll be technologically dependent or will we move past technology?
Eisold: I think we'll be highly technologically dependent. We're coming up with cutting edge technologies, robotics — a lot of stuff is [already] autonomously operated — assembly lines, everything like that. Even in military applications, everything is just becoming run by computers and hardly anyone uses analog computers or anything like that anymore. Even cars have wifi in them, and they're looking to be driven by themselves. Tesla is already doing that, and they're getting into car accidents with people who are driving.
Soon after its release, publications started saying that Pokemon GO resulted in people exercising. Do you think we'll invent more technologies that will help people get active?
Kilgannon: I mean, how long did it help for? Who still plays Pokemon GO? There are a couple people still playing, but is it this huge thing that it was when it came out where people are like walking in the street and getting hit by cars over it? So like overall, it'll make a blip and it will change it for a moment — but it doesn't — it's not gonna change things in the long run.
And in regards to mechanical engineering?
Eisold: I'm ecstatic because the advancements that we're making are just going to be huge. Robotics is going to take off. Bio engineering — for like prosthetics and everything — is going to take off really quick just because of the advancements we're making with neuroscience, and you can make a connection between the two. I think by 2045 we'll have insane prosthetics. A lot of the aliments that humanity faces now will not be a factor in 2045 just because of the advancements in technology just in that field alone — and that's just bioengineering.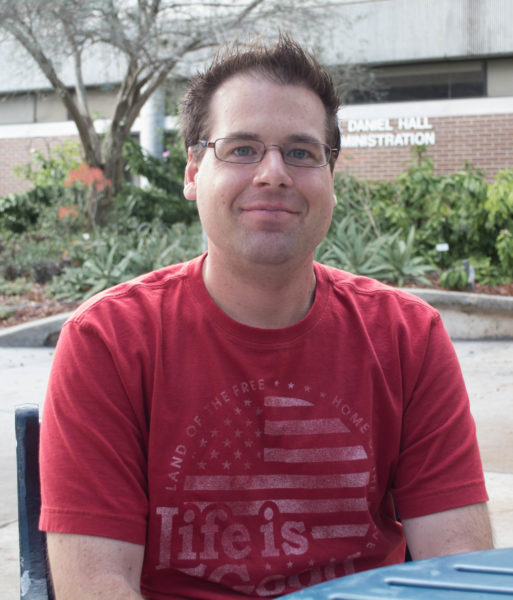 What do you think the world will be like in 2045?
I think people, on average, will be living longer than they are now. I would hope that's a safe bet 30 years going into the future. I can go along with that and say our medical technology will advance. So I think if we don't have a cure for most cancers we'll [at least] be much, much closer. I hope we do have better solutions 30 years in the future.
In regards to the conveniences though, do you think those are wholly convenient or do you think they have some kind of hinder on society?
Well, it depends [on] who's using them. I think you'll always have people who use things in a positive way and those that detract — who don't use it so wisely. Just like today with cell phones, smart phones, computers. You have people who do great things, and you also have hackers and people who try to do malware and viruses, so people can use something for both good and bad.
How will what you're doing now change in another 30 years?
I'll be working, pretty advanced in my career. I'll have at least five years before official retirement if I'm with the National Weather Service or a similar agency. I hope to continue working up until retirement age unless something else presents itself; a better opportunity, God willing. I have an optimist's future. Things will get better. There's curves in the road, things you face. There's obstacles for everybody. But I think if you have enough humility, and you surround yourself with good people who are hopefully smarter than you, then you'll get to stick around a little bit longer. Humility is a big one, and that's something I'm always working on.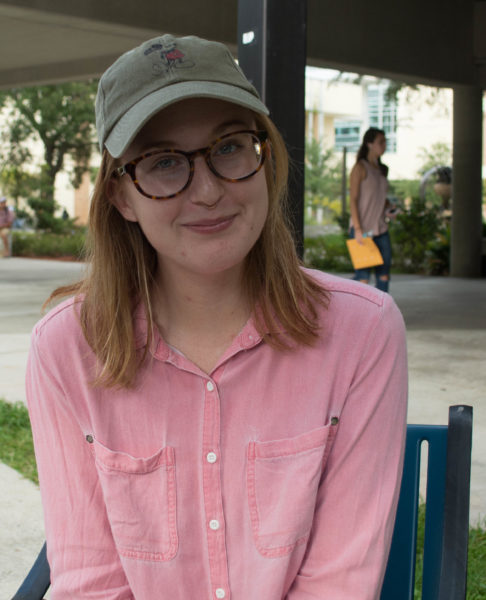 What do you think the world will be like in 2045?
I think the environment will be a lot worse off. I don't know. I have enough faith that people will continue to get better and more humane, but I don't necessarily have faith that government will continue in the same fashion. I think that would be surprising.
Do you hope it continues in the same fashion?
I think there's improvement that's happening now. It's just really slow, so I don't see it picking up the pace all that much. But progress is better than no progress, even if it is a little bit. I hope it will be better in the future for the next generations. I hope that our generation is more open minded than previous ones, but I think we have to stick to what we think now in order for the later generations to be able to have different views.
If social media is used in the same way it is now in 30 years do you think that will be a good or bad thing?
I think good because having the separation of countries and the people in them so severely is not a positive thing. We're all on the same Earth. We all ultimately want the same things and I think people being able to understand that people in other places aren't that different is important.
—
For more information or news tips, or if you see an error in this story or have any compliments or concerns, contact [email protected].