Men's Soccer Snag Eight All-ASUN Awards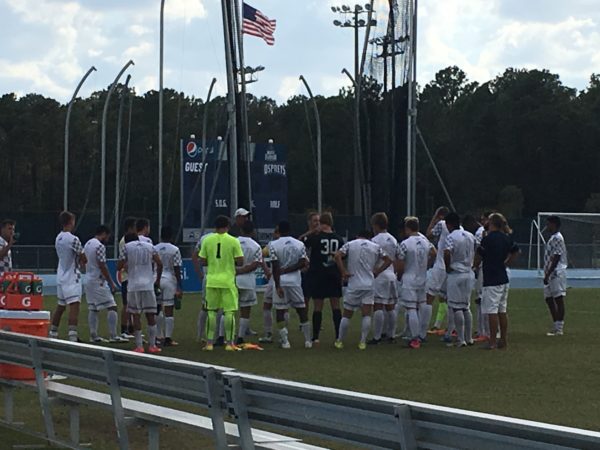 The soccer team continued its amazing season, earning eight spots on the ASUN Men's Soccer All-Conference team.
Jay Bolt earned defensive player of the year, and first team all-conference. The midfielder started all 14 games for UNF this season, and averaged .21 points per game. The senior is the second Osprey to earn ASUN honors all four years.
Forward Adrian Nunez snagged three ASUN awards, including freshman of the year, ASUN all freshman team and first team all-conference. The freshman from Costa Rica lead UNF in goals this season, with seven. The NSCAA National Player of the Week also scored 18 points for the UNF this season.
Junior Joshua Castellanos started all 14 games this season. The midfielder had seven points and two game winning goals this season.
Goalkeeper Juanes Fajardo made second team all-conference. He  has a .57 goals against average (number of goals allowed) which is the lowest in UNF and ASUN history in a single season. The international business major had 18 saves this season. Only five goals were scored on the senior in almost 800 minutes.
Milan Kovacs was named to the second all-conference team. The forward averaged .93 points per game.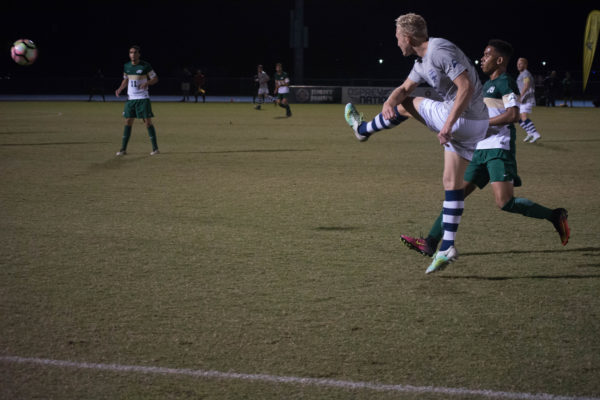 During his senior season, he scored six goals, and 13 points.
Micah Smoak, a midfielder, averaged .80 points per game. The Mike Gibbs Tournament Defensive MVP, averaged .40 goals per game, which is seventh in ASUN play.
Simen Solstad, made second all-conference team. The senior earned three points in UNF's win over UCF.
Cormac Begley was named to the all-freshman team. During his first season as an Osprey, the freshman started all 14 games. He garnered six points this season.
The players were not the only ones to swoop up ASUN awards. Head Coach Derek Marinatos and his staff were awarded ASUN coach staff of the year.
__
For more information or news tips, or if you see an error in this story or have any compliments or concerns, contact [email protected].