Our favorite games of 2016
As another rotation around the sun comes to a close, gamers reflect on the year that was. We saw remakes and reboots, new franchises and final chapters, and plenty of game delays. Regardless of what you were looking to play this year, there was a 2016 game eager to satiate your gaming appetite. Here are just some of our favorites:    
Overwatch
In a year full of incredible First Person Shooters, Overwatch stood out for me. I originally dismissed the game as just another hero shooter, not even bothering to try it out. I thank some divine power for releasing the open beta for the title though, otherwise I wouldn't have discovered my new addiction.
The team play and character variation in Overwatch is unmatched in any other game I've played. Since May, I've already put over 150 hours into the game and show no signs of slowing down: I'll be playing this game for years to come. —Logan Ansteatt
Doom
There is something gratifying about a game that skips all the bulls — and gets you straight into the action, and Doom 2016 does just that. Whether you call it a sequel, reboot or remake for the franchise, the game was clearly designed to supply pure fun and adrenaline rushes set to metal music and the dying screams of demons.
Although the protagonist Doom Guy doesn't say a word, character and emotion spills out from his every action and gesture. There is fan service and those little touches that make a game truly stand out littered throughout this id Software masterpiece that shouldn't be missed. —Logan Ansteatt
Just Kidding. —Logan Ansteatt
I picked up Battlefield 1 knowing the chance I was taking. A new setting for the franchise and a history of bug-filled launches could have ruined a promising new experience from DICE. Instead, Battlefield 1 cemented itself as one of my favorite games of 2016 with empowering 64-player vehicular combat and a campaign that asserts a realistic and unforgivingly harsh depiction of the first World War.
Battlefield 1 also received the Birds of Play Game of Year 2016 award. Check out the full episode in all of its glory. —Logan Ansteatt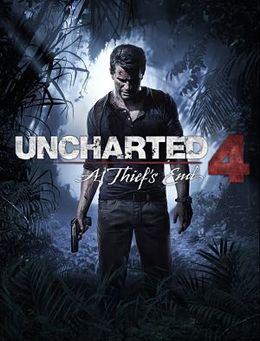 Uncharted 4: A Thief's End  
How often do we get a game franchise as compelling as Uncharted? Video games simply don't reach the storytelling and character developing heights as this series (except, perhaps, for other games developed by Naughty Dog).
The fourth and final chapter of Nathan Drake's tale is as satisfying a finale as any fan could hope for. About an aged Drake who comes out of retirement for one last adventure, Uncharted 4: A Thief's End is essentially the Dark Knight Rises of video games (except it's actually good). Everyone owes it to themselves to play this if they played the first three games, and if you haven't then what could you possibly be waiting for? —Pierce Turner
Final Fantasy XV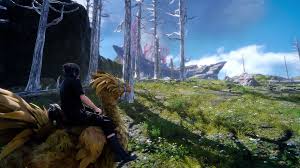 I haven't finished Final Fantasy XV, but I'm dying to play more. In fact, as I write this, there's an orangutan wearing all black leather sitting next to me trained to slap me in the face whenever I reach for the game. I didn't expect to like FF15 this much, what with all of the turmoil in the franchise and the ten year development, but the beautiful open world, endearing cast, and surprisingly fun combat system has grabbed me like no Final Fantasy has since FF10.
So 25 hours in and I can tell you it doesn't have the story of FF6 or the world of FF7, but after years of mistakes and bonkers decisions, it's a step — no — a leap in the right direction for the iconic franchise. Check it out if you like Chocobos and cute boys. —Pierce Turner
Pokemon Sun & Moon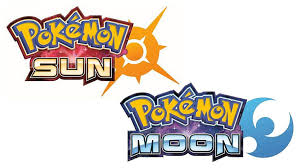 There's no denying the pop culture phenomenon this franchise has become and there is great reason for its success. The release of Pokemon Go earlier this year had millions of people scouring their towns for Pidgeys, refueling the "Gotta Catch 'Em All" craze once more.
Sun & Moon released later in November and represented the continued excellence of the 20-year-old RPG, while also being a great entry point for the newest Pokemon trainers among us. —Logan Ansteatt
—
For more information or news tips, or if you see an error in this story or have any compliments or concerns, contact [email protected].