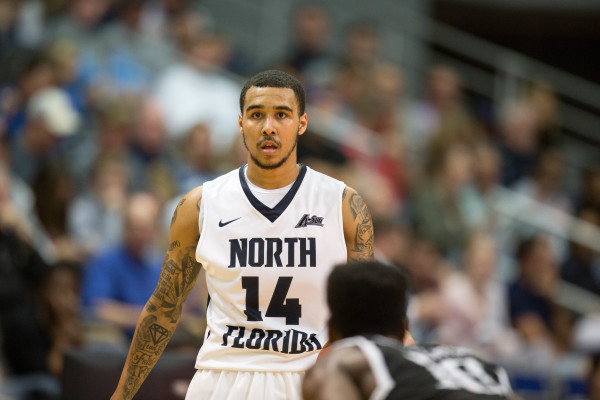 After getting off to two consecutive road wins in conference play, North Florida (7–13 overall, 2–1 ASUN) hit a wall when they traveled to New Jersey to play NJIT (9-10 overall, 1-2 ASUN), despite three different Osprey players going double digit scoring, including Dallas Moore leading the charge with 30 points.
The Ospreys still dropped the last game of the road stretch 84–78.
Moore's masterful performance was delayed thanks to a cold 1-8 start from the field. The slump included dropping his first 6 3-pointers.

Bottom line, the Highlanders held Dallas Moore to only four points in the first half, but Moore's struggles at the three-point line weren't confined to him. The Ospreys would only go on to shoot 28 percent from the arc.

Meanwhile, the Highlanders shot a strong 43 percent from the field. The shooting was a big help in breaking away from the Ospreys, but more importantly the Highlanders went on two different spurts including an 11–4 and a 13-6 run to make the lead 35-28 at the half.  
However, the runs don't indicate a fast-moving clean game. In fact, there were a total of 58 fouls called, and both teams combined for 73 free-throw attempts.
The largest lead the Ospreys ever had in the game was two points early on and the Highlanders never really gave them much of a chance to come back as they used a 17-5 run midway through the second half to bump their lead up to as high as 20 points. Dallas Moore, however, did not allow the Highlanders to put them away quietly.

Moore rallied in the final five minutes of the game with 26 points. During the stretch he went 8–13 from the floor, including 4-6 from downtown.

Unfortunately, the effort was not enough as NJIT completed the upset 84–78. The Ospreys return home Jan.19 to host Kennesaw state.
__
For more information or news tips, or if you see an error in this story or have any compliments or concerns, contact [email protected].