Man arrested for masturbating at UNF brags on social media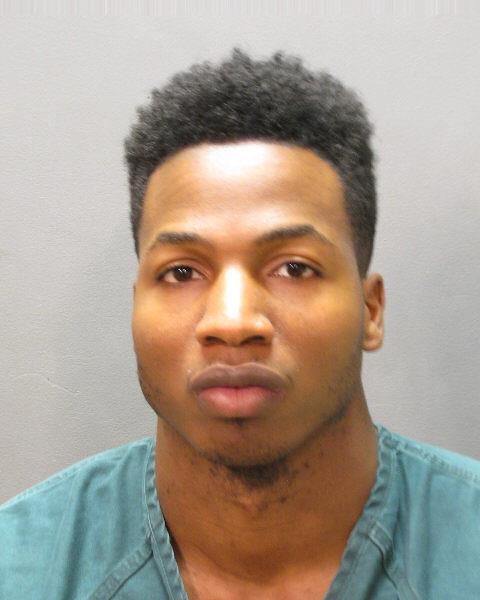 The man accused of exposing himself to two UNF students on Jan. 8 made several lewd facebook posts detailing his masturbation habits and sex life in the days following his alleged indecent interactions.  
In a Facebook live video posted on a profile page under Joseph Robert Jenkins' name, Jenkins said, "I respect women to the utmost," before giving details about his masturbation habits.  
"You know how much girls I could f— if I want to? But I don't, you know what I do, I jack off…that might be too much information."
More posts were made on the page relating to lewd sexual questions leading up to Jenkins' arrest. The Facebook page has since been taken down.
Jenkins has been charged with four counts of indecent exposure and one count of stalking.
According to the police report, Joseph Robert Jenkins' first charge of exposure and the stalking charge occurred on Nov. 25, 2016 when Jenkins followed a victim traveling in Jacksonville, Florida and later exposed himself at a stoplight.
The remaining three charges are from three separate instances of Jenkins exposing himself to women on Jan. 8. According to the police report, Jenkins exposed himself to a victim at the St. Johns Town Center before exposing himself to two students on the UNF campus.   
Jenkins approached one of the victims in his red Mustang while she was at her parked vehicle in Lot. 11. Jenkins asked for directions to the "Administration Office/Building" before asking the victim for her name. The police report states the victim then noticed that Jenkins was exposing himself and masturbating while also holding his cell phone as if he was recording the himself. The victim walked away immediately and notified her RA of the incident.
The police report states that during the investigation a second call came in about a similar incident that occurred near the crosswalk to the Osprey Fountains. The second victim said she was at the bus stop across from Lot 10 when Jenkins pulled up next to her and asked for direction to the gym.  
According to the police report, after receiving directions from the victim, Jenkins said "I am a little tipsy". It was then the victim noticed Jenkins was masturbating while he was talking to her. The victim started walking toward Osprey Fountains and was later interviewed at the Flats about the encounter.
 The police report states Jenkins was arrested on Jan. 20 by detectives with the Jacksonville Sheriff's Office and was interviewed by a UNFPD detective later that day. Jenkins claimed to never have been at UNF but a UNFPD officer had followed Jenkins' from the UNF entrance at I-295 to the last stoplight at the 3600 block of  St. Johns Bluff Road.
According to the police report, there are no records of affiliation between Jenkins and UNF.
Jenkins had been on probation for armed robbery prior to his arrest on Jan. 20. According to the Jacksonville Sheriff's office, Jenkins is in police custody. His bond is currently set at $77,515.
—
For more information or news tips, or if you see an error in this story or have any compliments or concerns, contact [email protected].