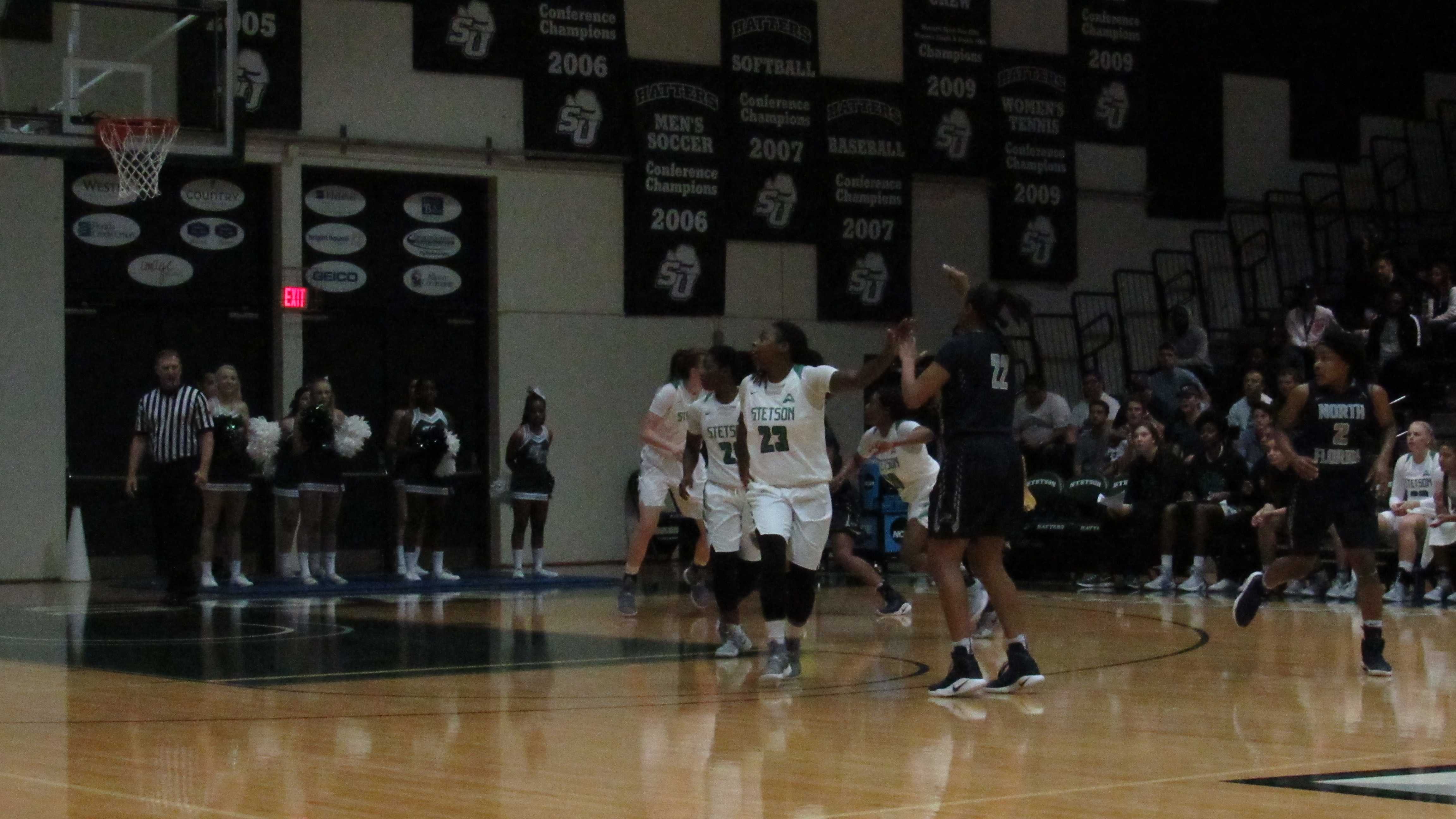 Stetson strong armed North Florida during their Saturday matchup, winning the game 68-44. With this loss, UNF has now lost three straight ASUN games.
UNF's (8-13, ASUN 1-5) low scoring really hindered them as Stetson (16-5, ASUN 5-1) took advantage of their weakness.
Guard Sierra Shepherd was the only Osprey in double-digit scoring, with 12 points and a team-high two blocks. The rest of the team could not get in an offensive rhythm.
Head Coach Darrick Gibbs spoke on his team's offensive performance.
"We gotta put the ball in the basket," said Gibbs. "We didn't score enough points to even give us a chance."
The Hatters on the other hand had three players with double-figures in scoring, outscored UNF's bench by 14, and scored 22 points off the Osprey's turnovers.
Gibbs spoke on the team's play.
"Defensively I thought we competed well and did some really good things. But offensively they were really physical with us, and really took us out of what we tried to accomplish," said Gibbs
The Ospreys were able to keep up in the first half going into the break down 22-36, but they did not score enough in the second half to keep up with the Hatters.
"We didn't have the same energy to start the second half," said Gibbs. "We have to start the second half better."
Starting guard Tesh Hanson, who took a hard fall during the Lipscomb game last week, did not play. Not having the redshirt junior seemed to hurt the Ospreys. Hanson leads the team in scoring and also rebounds.  She's day-to-day and is receiving treatment according to UNF Athletics.
Ultimately point production cost the Ospreys the win, 44-68. North Florida looks to bounce back in the UNF Arena on Feb. 2 against FGCU at 7 p.m.
—
For more information or news tips, or if you see an error in this story or have any compliments or concerns, contact [email protected].