North Florida loses 84-71 to USC Upstate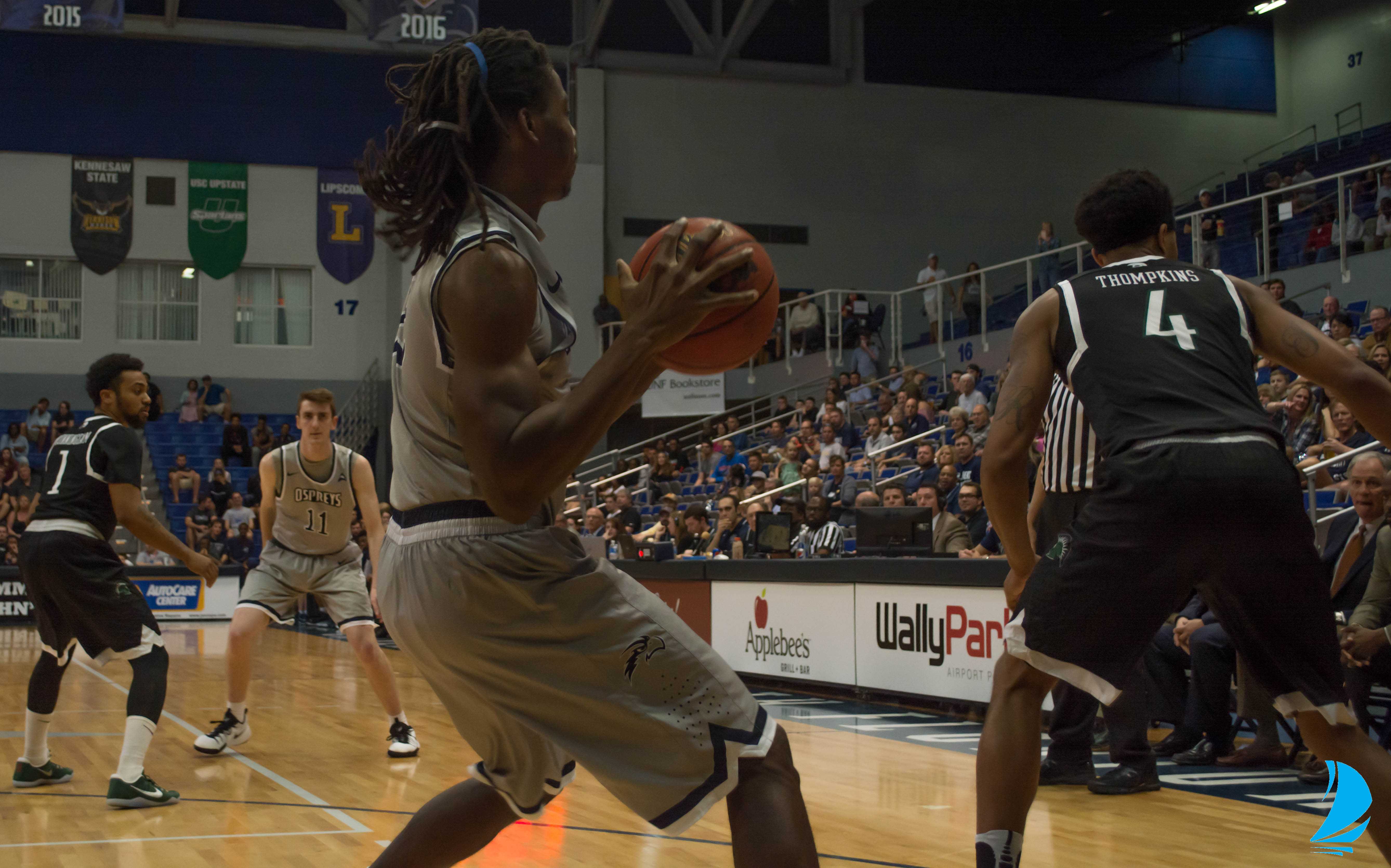 Over 3,000 fans came out to support North Florida during their 84-71 lose to USC Upstate.
Head Coach Matthew Driscoll blamed his coaching partly for the lose.
"I did a poor job of substituting our guys in. Some guys were not as locked in as they needed to be, and I should have done a better job earlier of recognizing that and getting those guys in and out quicker," said Driscoll.
UNF (11-17 overall, 6-5 ASUN) and Upstate (17-11 overall, 7-4 ASUN) both had double-digits turnovers in this fast paced game.
Dallas Moore had a team-high 26 points, but his efforts were not enough.
The lead shifted back and forth all throughout the first half. Aaron Horne hit a huge three pointer at the buzzer giving UNF a 31-29 point advantage going into halftime.
Out of the break, Upstate was relentless. They went on a 33-11 run as they continued to extend their lead.
"They came out and punched us in the mouth," Moore said. "And we didn't do anything about it."
North Florida had some empty possessions that they did not capitalize on during the second half.
"They did a great job of not allowing us to get back into the game," said Driscoll. "We left so much on the table tonight, that's the frustrating part."
Wajid Aminu came alive in the second half dunking almost everything he got his hands on. Aminu would end the game with 15 points and five rebounds.
Chris Davenport scored most of his 15 points in the second half, but the deficit was too much for UNF to overcome. Davenport also grabbed eight rebounds and assisted three buckets.
UNF fell to Upstate 84-71.
"We're going to work and make sure we come back. We still have more basketball to play," said Davenport.
Next the Ospreys will play at Lipscomb on Feb. 16.
__
For more information or news tips, or if you see an error in this story or have any compliments or concerns, contact [email protected].