EXCLUSIVE: Delaney talks missing students, and what comes next as search continues
As police continue looking for missing student George Lousissaint, Jr., Spinnaker spoke with UNF President John Delaney about the search, the family, and the support from the campus community.
Though the search has been going on for more than three days, since Sunday Feb. 12, Delaney was optimistic on Tuesday evening.
"One hopes he's gone out of town with a friend and left his cell phone," Delaney said, adding that though UNF students don't often go missing, when they do, that's often the outcome.
In recent UNF history, student Garth Sangree went missing in January 2015 while kayaking near Jacksonville Beach. After five days, the US Coast Guard suspended the search. Several weeks later, Sangree's body was found on the beach.
UNF has a protocol to follow in the event a student goes missing, which includes contacting the student's parents. Delaney said UNF Police Chief Frank Mackesy has been updating Louissaint's parents constantly, and called the family "a terrific group of people."
"Love goes a long way," Delaney said. "Again, hopefully this turns out to be a happy result."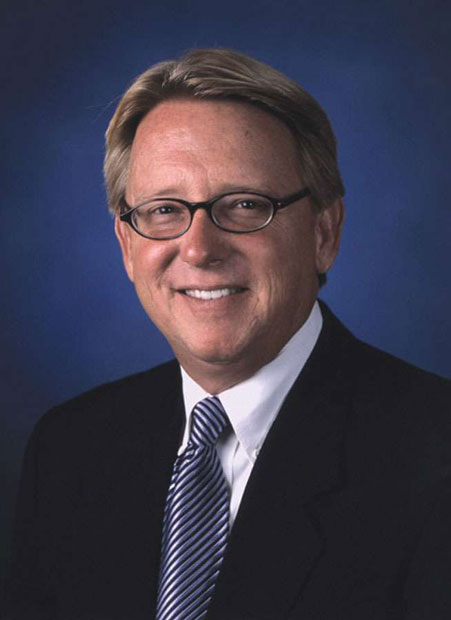 Delaney said UNFPD's collaboration with JSO is beneficial in getting the necessary "manpower and womanpower" needed in a situation like this. Additionally, Mackesy's professional background as former JSO undersheriff has been helpful in this situation.
"Every time the police chief calls there's some new kind of technique or thing that they're doing that kind of amazes me," Delaney said, referencing the helicopters, canine units, dive teams and search grids that officers have employed in the search for Louissaint over the past several days.
Late Tuesday, Mackesy said searching the woods surrounding the Flats, the last place Louissaint was seen, is like looking for a needle in a haystack. The search on the third day since he was reported missing was unsuccessful, but when asked what's coming next, Delaney had a simple answer.
"You continue until we find him."
Delaney again asked that students keep Louissaint in their prayers, and urges anyone with information to call UNFPD at (904) 620-2800 or JSO at (904) 630-0500.
__
For more information or news tips, or if you see an error in this story or have any compliments or concerns, contact [email protected].