Bryce Maxwell: Following a UNF alumnus after graduation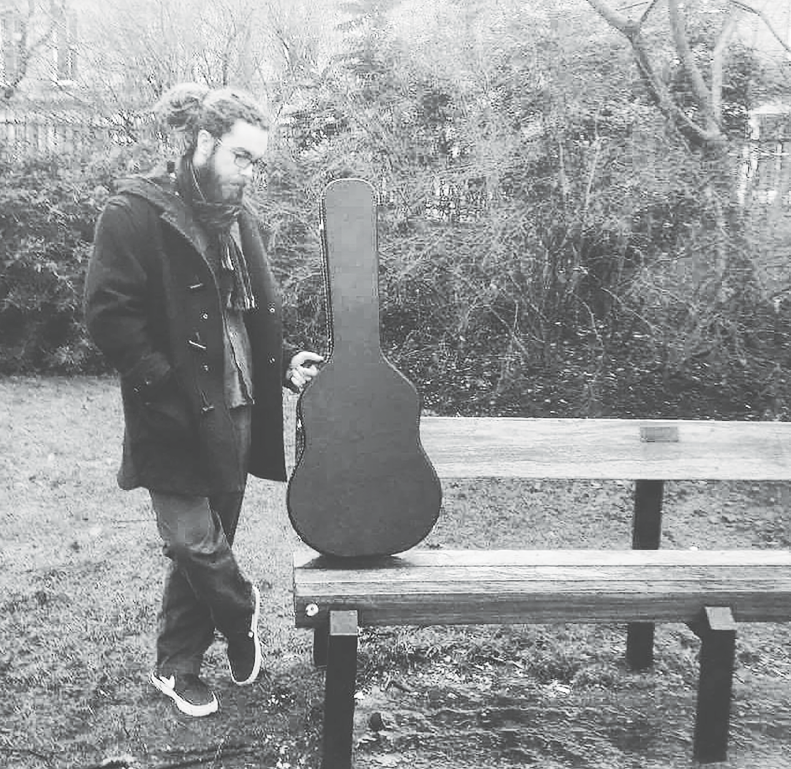 Bryce Maxwell is a UNF Alumni who is currently studying abroad in London for his Graduate in Education. He creates music along with his brother and his friend in their band Bygone Brethren — an acoustic rock band that takes a philosophical approach to its music.
Spinnaker: You started playing when you were a kid, right?
Bryce Maxwell: Yeah, I got my first guitar when I was eight years old and I had an older brother, Chris Maxwell, who is five years older than me —  he is actually in the band right now. I was looking up to him and wanting to play, but I lacked patience to play the instrument, because it's just not something you pick up right away and make sound you are happy with. So I stopped and was into sports then I started working in high school. Then in my junior and senior year in high school, I picked up my guitar again and started casually learning how to play more.
So you said you started writing music near the last two years at UNF, what can you tell me about that?
Well, since I started late in high school playing again, I had known how to read tablature, which isn't sheet music but it's sort of convenient, more simple number system and it's how you can learn to play what you are interested in. I learned that when I was younger, so in my first couple of years getting back into guitar, when I was in high school and my first two or three years in community college, I was only playing other songs and it was only once I came to UNF, inspiration came in the form of experimenting and writing my own tracks. A couple of which made it onto the EP. The beginning of their fruition started while at UNF when I was living on campus.
It was a unique push and pull. I guess like any other student I was enjoying the classes and the material that I was going through in college. In a way, even though I wasn't going for a music degree, I majored in psychology and minored in religious studies and took a lot of philosophy courses and courses in humanities that, little that I know, they directly influenced me musically as well whether it was the approach I took to writing lyrics or the political focus that my lyrics took. So contrary, I think, to the typical belief that your academic focuses are divorced from your extracurricular activities, for me they actually kind of merged together and melted into one another. Musical artists I liked directly informed and encouraged me to look at certain philosophical works that I was reading and that I was introduced to at UNF ended up molding me not only as a student and young adult, but also as a musician and artist.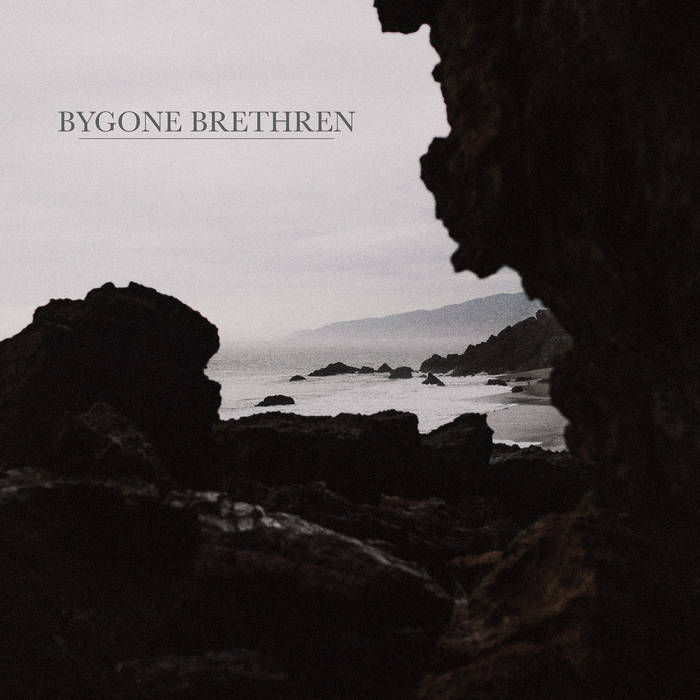 Would you say that your classes at UNF influenced your band?
Oh, without a doubt! You know, a lot of topic material you deal with especially in the philosophies and humanities, they deal with political themes throughout history and bigger existential questions that I think you can try to engage with and try to answer through the epistemological realm of philosophy and academic writing and research. But for me, in addition to that, the creation of music was helping me answer and form other questions that arose not only from life experience, but from the texts I was studying.
What would you describe the genre of your music to be?
Oh man. You see, I was hoping you wouldn't ask that question. That is like the toughest question for me to answer. In general I think it's an acoustic-rock, but obviously rock has all these other sub-categories. There's some blues influence, there's some jazz influence, there's some Jam-band influence and there's even some folk influence. So it's kind of a gumbo of all of that, which makes sense given the musical artists I'm interested in. So we try to push boundaries and bring in just different feels and moods that are really suitable in other genres and we try to patchwork them altogether and make it sound sort of uneasy, unique, and hard to pinpoint in a specific genre. We're pretty much blues, folk, jazzy, rock music sort of stuff.
Was it difficult to start up your band with your friend and your brother?
It was difficult at first. I was playing on my own. The first step you have to take is to introduce the songs to the people that are close to you and hope that they like it so they don't skew you. You're always self-conscious, I was more comfortable with my guitar-playing and introducing them to the music itself than I was with the melodies and the lyrics that I wrote, I was a little self-conscious about. It was difficult starting a and because I have to get them onboard and even though they are close to me and love me to death, they each have their own sort of musical interest. So my way of creating music and the genre that I appeal to wasn't a carbon-copy and didn't align perfectly with how they wanted to express themselves musically. My brother had actually been out of music for quite some time and he wasn't sure if he wanted to go down that road again putting in that sort of work and putting in that time. Eventually they both saw how transparent and how passionate I was and they bought in with the project. I'm not sure where I would be if they didn't because I don't think I would've had the confidence to finalize any of my songs musically. They would've just been like a project in the making for however many years and they would not be finished if not for them.
Are you pursuing any other hobbies while making your music right now besides your Graduate Education?
Right, besides doing graduate education, not really. Right now, I'm just focusing on those two projects: my academic career goals involve writing for publications, journal articles, and research, stuff like that, typical student stuff. Also because I'm in London and I don't have my bandmates here with me, right now I'm still writing music and still working through purely musical aspects with what we're doing with the band. We're also trying to put together what we're going to do in the future as a band. So no real other hobbies, I play videogames and read whenever I can.
What is your end goal with Bygone Brethren?
I think creating the music is an end in itself. Obviously I have hopes of it catching on and a lot of people liking this music and being able to continue to share music with larger audience of people. So there's that hope. However, if we don't "make it big" and if the music itself doesn't become an occupation, like if it doesn't generate enough income for us to live off of it, I'm okay with that. That wasn't the reason why I started to make music. It was just because I had an inkling to put together some tunes and see what came up. The end goal is the fact that we're doing it and trying to enjoy it. Obviously I think of it realistically because here I am, studying abroad and continuing education because I realize that I have to be realistic and think of other ways to make money in this day and age. The way I see this is if I can get a good day job with this Master's degree I'm getting, whether it's me being a professor or me eventually becoming a psychologist. I can generate enough income from that to continue to make music and spread it and play shows. Then that job itself can fuel and pay for the music aspirations I have, and that's okay too. I think getting money from the music itself like being in the green and getting profit from it would be icing on the cake.
—
For more information or news tips, or if you see an error in this story or have any compliments or concerns, contact [email protected].