George Louissaint's peers recount his vibrant life
Video by Pierce Turner
George Louissaint, Jr. was a student at UNF, an athlete, a member of the Black Student Union, vice president of the Caribbean Student Association and an employee at Tinseltown. To the people who knew him, he was so much more — a comedian, a friend, a brother. This is his story told by UNF students who knew him and loved him.
Kelton Givens, friend/basketball teammate
Kelton, George and George's best friend Markale played 3-on-3 basketball throughout the fall and spring semesters.
"George was the type of person who always had something funny to say, always making jokes about something," Givens said. "I've never really even seen George be serious."
Zara Dureus, friend/co-member of Black Student Union
"I don't think I ever saw him not smiling, he had a beautiful smile," said Dureus.
Dureus met George through the Black Student Union and she reminisced about how he was "always witty," constantly making jokes and being the funny one in the group. They even had a special handshake.
"I've just never seen him unhappy and I think that's where it hits us hard," said Dureus.
Jaden Durity, friend/Vice President of Black Student Union
George met Jaden when he was looking for someone to help him get a braid out of his hair.
"It was the funniest thing, the weirdest thing but that's how all our friendships started," said Durity.
She described her group of friends including George as a "very close knit group."
"George was always in the office. If he wasn't in the office, he was at school, and if he wasn't at school, he was at work so he was a hard working guy," said Durity. "Music was a big thing for George too. There was one speaker in the [BSU] office so he would always put on Spotify and jam out."
Durity spoke to how kind George was, calling him a "people pleaser." She hopes that no one forgets him.
"We're not going to forget George because this has impacted us. I'm not going to forget him because this is the first time I've lost a friend. Hopefully when I move on from [BSU] the organization won't forget him as well. UNF is a small community and we should remember those we lost."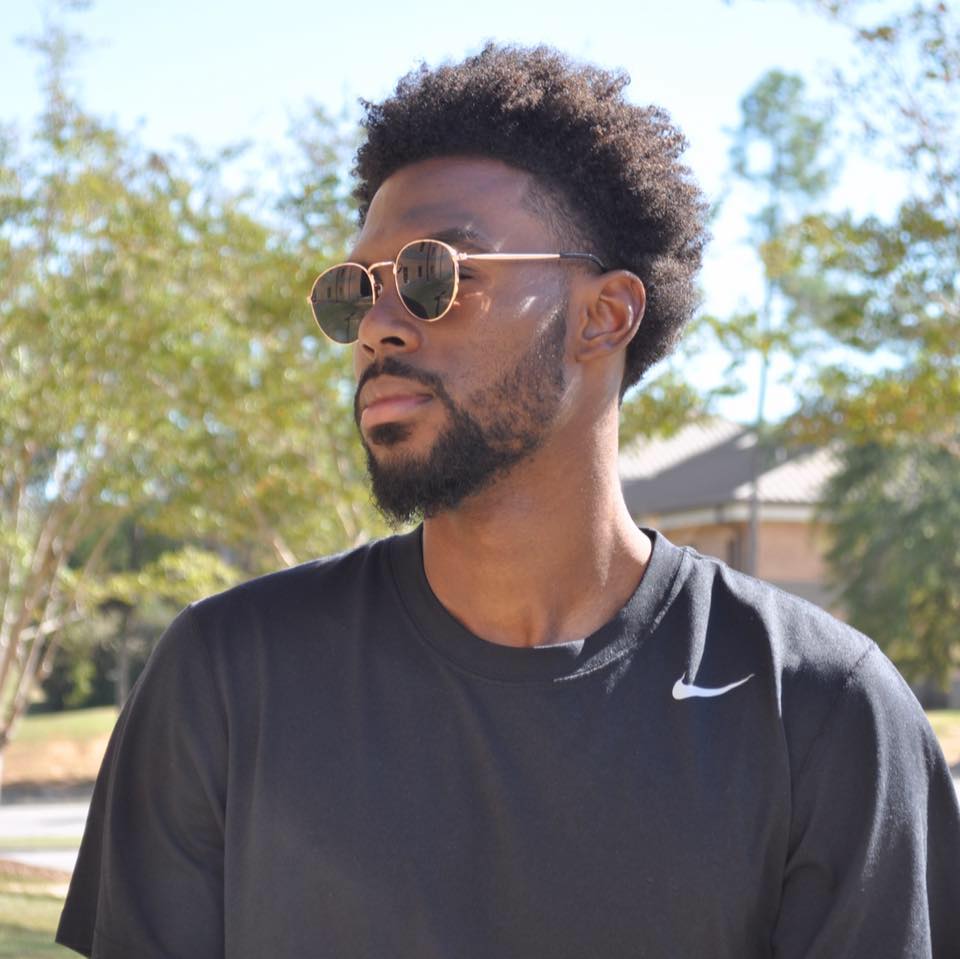 Chakira Granville, friend/President of Caribbean Student Association
Working with him as her vice president in CSA, Chakira got the chance to know George pretty well and was pleasantly surprised about how nice he was to her. She told the story about her four hour conversation with George at Market Wednesday.
"I never had a deep conversation with this man up until then and he was telling me about his whole life story," said Granville. "He went from him being in high school to him being in Alabama being in track and he said he didn't like it there because he didn't feel appreciated so he came back down here to be appreciated."
That's when she offered him the job of vice president for the Caribbean Student Association.
"From that day on, he was like my brother," Granville said. "We both came from South Florida where not that many people feel inspired, not that many people feel appreciated, and he made me feel appreciated."
Markale Ford, George's best friend/roommate
George and Markale had been best friends for over three years. They met at their school in Alabama in track, moved in together, then moved here together to attend UNF.
Markale talked about what made George such a good friend and why everyone liked him so much.
"There's no bad things to say because he was a good dude," said Ford. "There was nobody that didn't like him and if there was, then there was probably something wrong with them."
George and Markale did almost everything together. They transferred to UNF together, lived together, worked at the field house together, and were apart of the same clubs. They had a lot of hobbies that their other friends didn't know about as well. George would make musical beats and Markale would rap over them and they supported each other with music. George also got Markale into drawing tattoos. Markale thinks George could have made it big.
"I told him he should have a show, said Ford." He could have a comedic show and people could see all the stuff he could do, trying to be funny. You realize he can do all these things just when he's trying to be funny. I don't know, he's just too smooth I guess."
Other people described them as a "package deal" and Markale had a hard time denying it.
"He's like my brother and I never had a brother," said Ford. "I guess I've grown to like this dude being right here for me all time, I'm there for him, he's there for me. I never had to ask him about his life and stuff because it would just pop up. He would just talk about his family and stuff like that and he loved them."
"He was just a good dude, said Ford. "He was funny, he was kind, caring, all those things it's just like if you had experiences with him then you would know. So for the people who don't know, just know that for me, he was the best friend that anyone could have."
—
For more information or news tips, or if you see an error in this story or have any compliments or concerns, contact [email protected].