Review: Stevie Nicks came to town, and it was awesome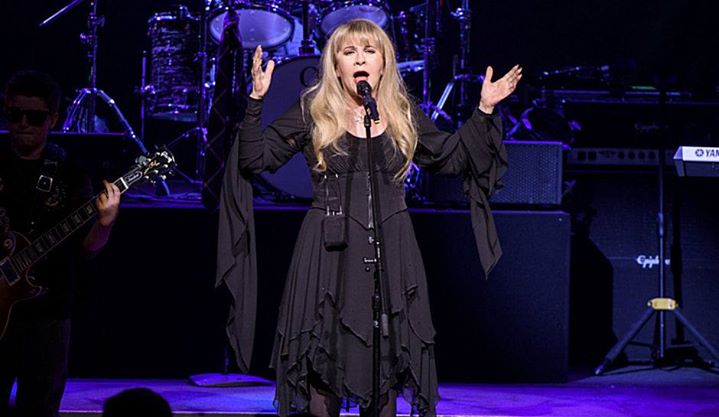 It's no secret that Stevie Nicks is a rock star. She was the frontwoman of the iconic rock outfit Fleetwood Mac, and has collaborated extensively with acts such as The Pretenders and Tom Petty and the Heartbreakers. On March 23, I had the absolute honor of seeing the musical icon at the Jacksonville Veterans Memorial Arena, and it was everything I wanted it to be.
Sadly, The Pretenders (who were opening for Stevie) could not perform, as lead singer Chrissie Hyde was sick. This left some fans upset, but others stuck it out to see Stevie Nicks perform. Stevie opened with her song "Gold and Braid" and the audience went wild.
What I loved most about seeing Stevie Nicks was hearing her stories. Some individuals found this monotonous, but as a fan I found her transparency extremely genuine and unique. Most world-famous stars try to put on a show for their audience, but Stevie Nicks wanted to create an atmosphere that was filled with secret gems and intimacy between herself and the audience. It was special and beautiful.
Along with some songs that were pulled out of her gothic trunk of songs, she performed some of her classics, including "Gypsy," "Stop Dragging My Heart," "Gold Dust Woman," "Edge of Seventeen," "Rhiannon" and "Landslide." Stevie also sounded better than ever. Her sound set up was crisp and streamlined. Nothing sounded fuzzy and none of the instruments overpowered her vocals.
Even though I saw her a week ago, I still can't stop thinking of the show. In a world where there is a stark distance between the performer and the audience, it's hard to feel connected to the artists we admire so much. Stevie Nicks blurred that line, and her relatability and profound sense of life and art left an impact on me that I will hold close to me for as long as I can.
—
For more information or news tips, or if you see an error in this story or have any compliments or concerns, contact [email protected].